<MACHINE FEATURE>
1. steel welding body, good stiffness, more stable accuracy.
2. Crankshaft longitudinal, compact structure, beautiful appearance.
3. Mold height to achieve electric adjustment, digital display adjustment height.
4. Slider with rectangular hexahedron extended rail, with bronze lining, high precision guide.
5.Brake with modular pneumatic friction clutch, smooth connection, action sensitive.
6. Press the collapse of the insurance, to ensure the safety of the whole overload.
7. Slider with lifting balance cylinder, to achieve the balance of the slider link.
< MACHINE PARAMETERS >
Specification
Units
J23-40T
J23-63T
J23-63A
Nominal pressure
KN
400
630
630
Nominal force stroke
mm
4
4
4
Slider stroke
mm
80
80
120
Number of slider stroke
times/min
50
50
50
Maximum die set height
mm
230
250
300
Die set height adjustment
mm
45
50
50
Distance from slider center to frame
mm
220
250
250
Worktable dimension
mm
410x630
420x650
470x750
Thickness of the worktable panel
mm
70
70
80
Size of the handle hole (diameter x depth)
mm
φ50x70
φ50x70
φ50x70
Vertical columns distance
mm
330
320
390
Main motor
Model
Y112M-4
Y132S-4
Y132S-4
Power
KW
4
5.5
5.5
Maximum tilting angle of body
°
25
25
25
Overall dimension(LxWxH)
mm
1600X1100X2250
1740X1100X2560
1740X1180X2560
Weight
Kg
2960
3800
4300
< SHOW DETAILS >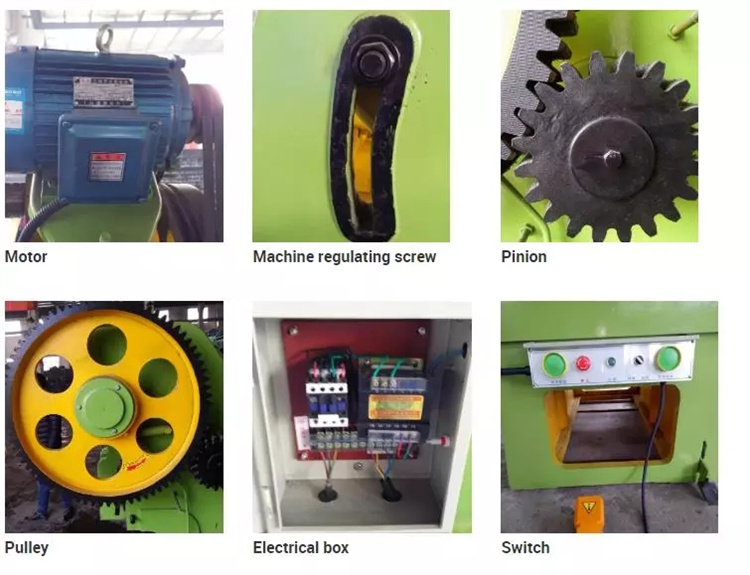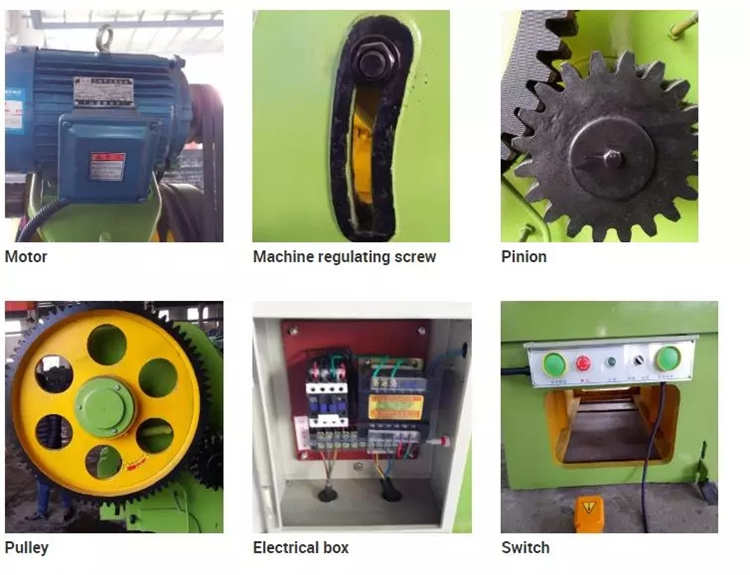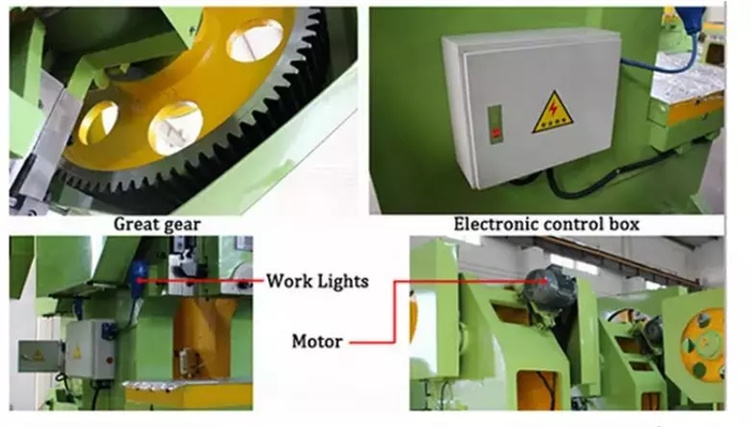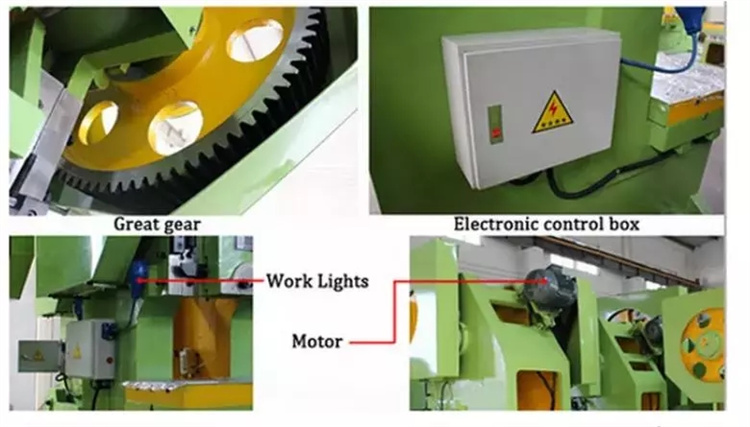 <MACHINE DISPLAY>