This kind of machine is the latest Iron Worker in our country, which adopts five-stage hydraulic transmission through repeated beam movement swing. The whole machine is reasonable structured, light, low noise and easy to take. The tool adopts whole-structure compact designing, setting five-stage. It is an ideal equipment for cutting angle, round, flat bar, punching, joist, as well as notching, channel, equipped with related stop device for cutting The fixing device can be adjusted by Helical Gear Transmission, simple and convenient.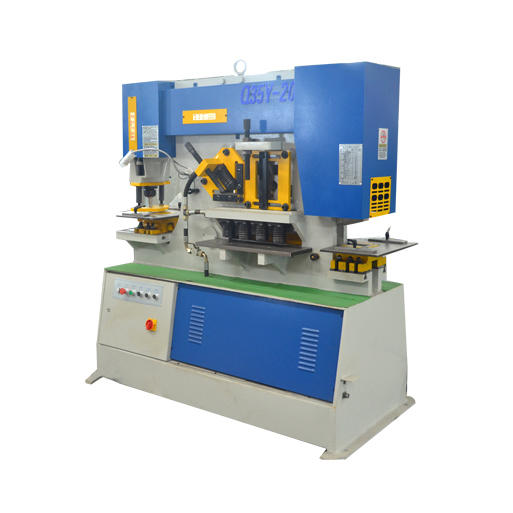 Machine features of hydraulic ironworker:
Its series of products are ideal equipment for cutting all kinds of angle steel, I-beam, U-shape steel, right angle or 45 degree angle steel. Multi-workstations make it possible to finish series operations simultaneously on one machine, such as punching, shearing and notching, Dual-piston-type combined punching and shearing machine allows two-man operation at the same time (stamping +another work station), German Rexroth's integrated hydraulic valve block ensures the stability of the machine, Through Thermal Effect of annealing processing, the entire rack is able to keep its shape forever, without deformation. The introduction of imported brand accessories ensures the parts' service life and use precision.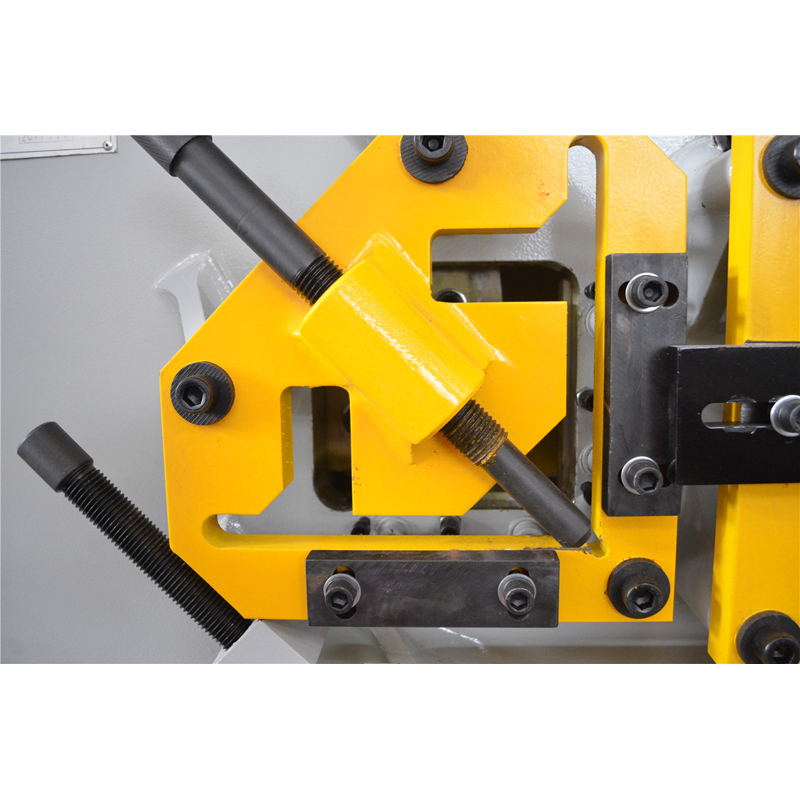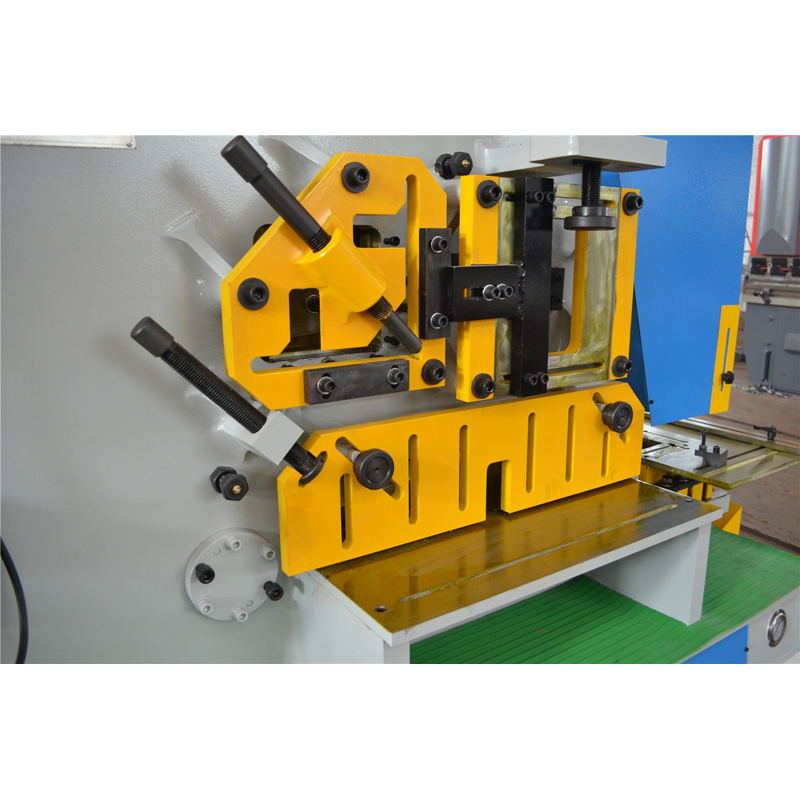 Punching: effective punching can be achieved with the machine, and stamping die is easy to be replaced.
Bar cutting: you can quickly cut the round bar and square steel, if you want to cut U-shaped, I-beam or T-profile section steel only by exchanging the cutting blade and the operation procedure is very simple.
Angle cutting: you can cut several 90 ° and 45 ° angles with the help of special dies.
Metal Sheet Bending: it is very easy to fulfill the daily metal sheet bending work by making the bending moulds.
Notching: The machine is equipped with a large-shaped slotting blade head, which can meet your general use, as to, special shaping blade head can be customized.