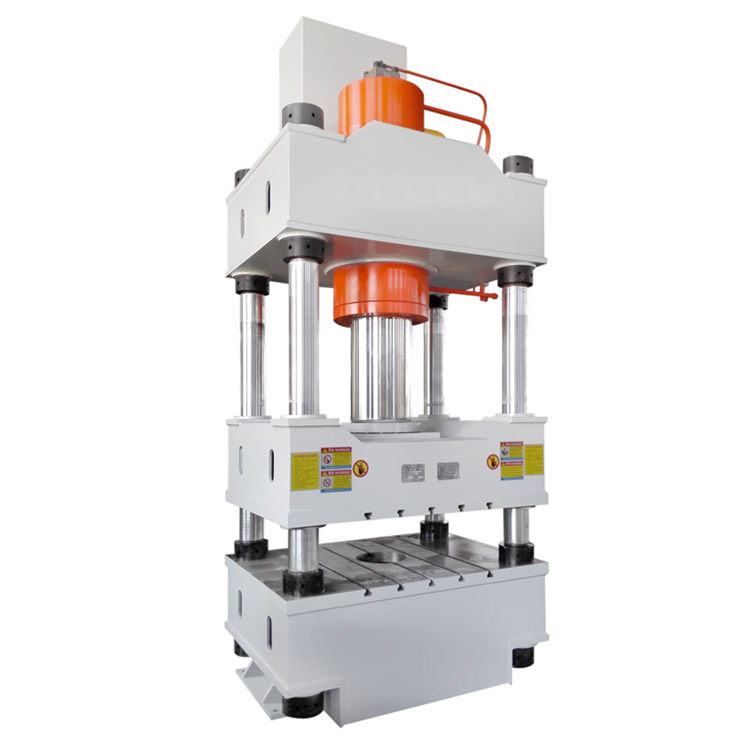 The main performance characteristics:
YQ32 200 ton Workshop vertical machine price four column hydraulic press Work pressure of the series products, pressing speed, travel range can be adjusted according to the requirements within the specified range, can achieve constant pressure and constant stroke of two kinds of Technology. When the constant pressure is formed, the pressure holding time delay and the automatic return stroke are pressed. A top out device is arranged in the middle of the working table, in addition to the top products, can be used as hydraulic cushion for the forming process of drawing parts.
Application:
YQ32 200 ton Workshop vertical machine price four column hydraulic press For Stretching, such as stamping, bending, flanging sheet stretching, and can be engaged in correction, press fit, plastic products, powder products, compression molding.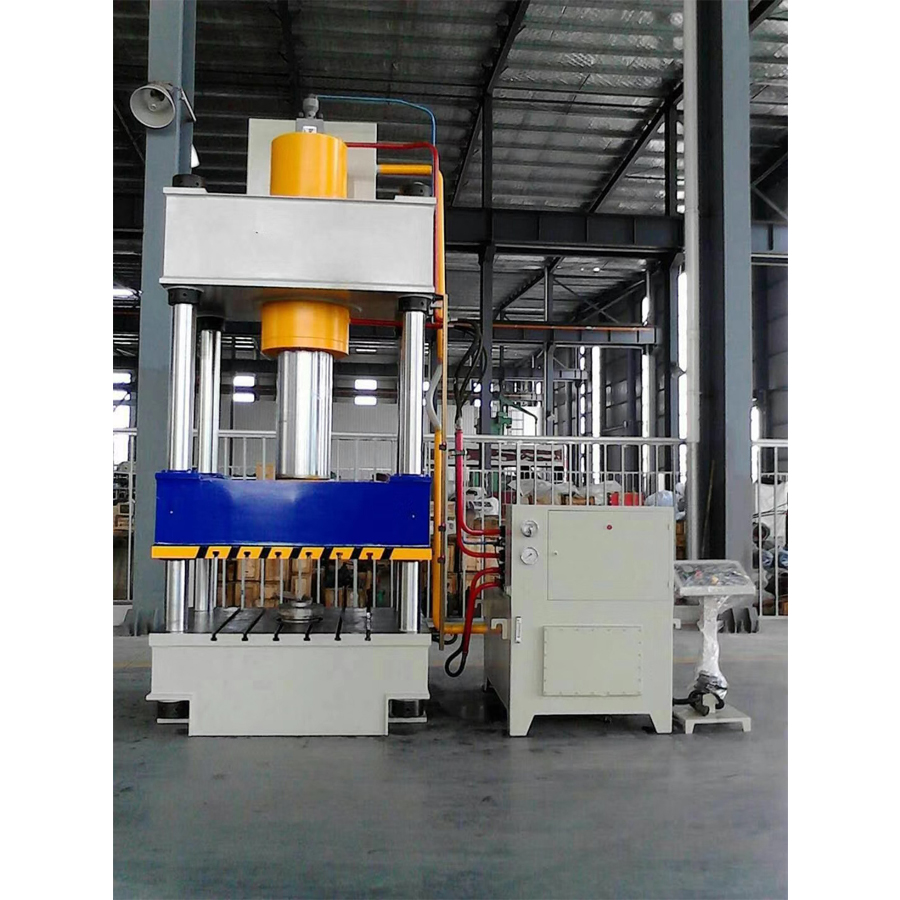 Specification

Unit

200T

Nominal force

KN

2000

Ejecting force

KN

35

Max. pressure of liquid

MPa

25

Stroke of slider

mm

500

Max. opening height

mm

900

Working table size

mm*mm

660x660

Ejecting stroke

mm

250

Speed of slider

Descend speed

mm/s

100

Working speed

mm/s

6-12

Return speed

mm/s

100

Motor power

KW

7.5

Weight

T

3.4
OIL PRESSURE PUMP
Compared with the plug-in oil pump, the horizontal positioning of the oil pump can reduce the heat generation, the oil temperature rises slowly, and the machine life is extended.
ELECTRIC CABINET
Good quality China electrics.
PLC Controller can be choosed.
SERVO SYSTEM OPTIONAL
Hydraulic actuators have stable transmission and strong anti-interference ability, especially good performance at low speed.
Need extra cost.
RIGID PIPE CONNECTOM
Red copper gaskets are used at the joints to prevent oil leakage for a long time.
OPERATING SYSTEM
Separate hydraulic and electrical control system.Centralized control with buttons.
Both fixed and constant pressure forming processes can be realized With pressure display Stroke, pressure adjustment and other functions.