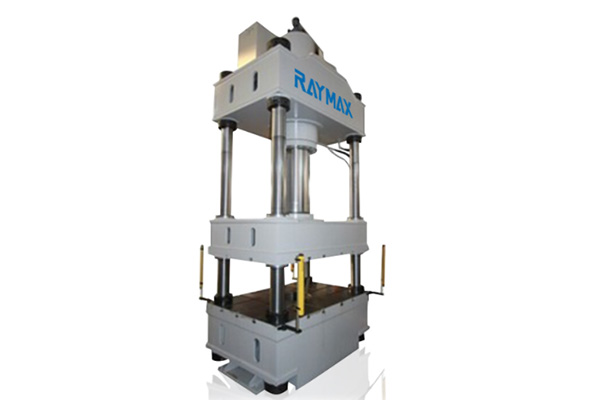 PRODUCT DESCRIOTION
| | |
| --- | --- |
| 1 | The press Y32 series is applicable to compression of plastic materials.For example ,powder and plastics products forming and heat/cool metal extrusion,stamping bending edge-folding,straightening ,depressed mounting and etc. |
| 2 | Independent drive structures and electrical devices insure reliable operation with centered control buttons,adjustment,manual operation and semi-automatic operation,three modes are provided respectively  for your choice. |
| 3 | The  working pressure ,pressing speed ,unload-descending speed and decelerated pressing speed .can be respectively adjusted in requirements.By preset ,knock-out  and drawing can be taken out with pressure.dependent or distance-dependent of die. |
| 4 | In the case of pressure-dependent movement ,the main cylinder of Y32 type press initiates pressure-holding .time delay and aotumatic return. |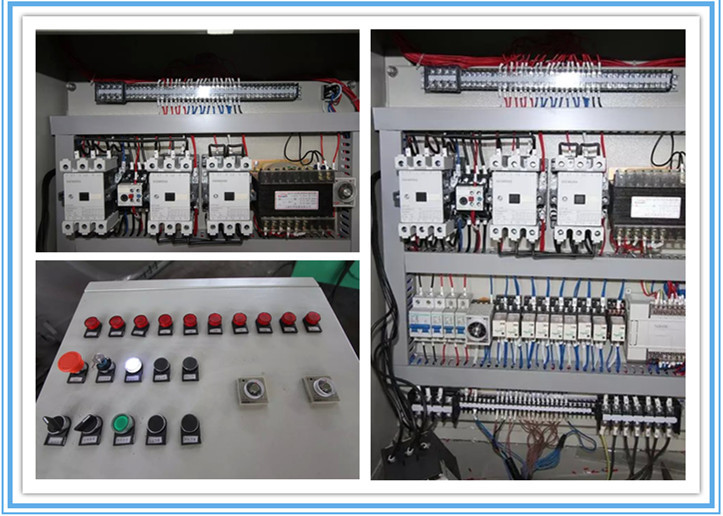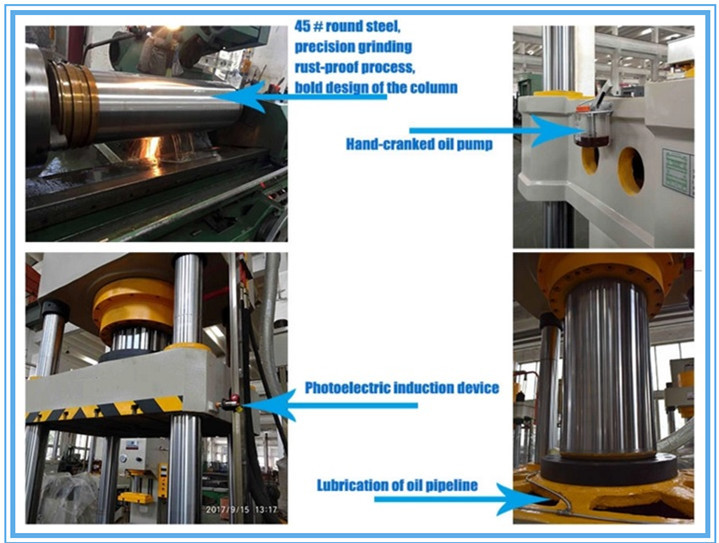 FEATURES
1. Strcuture design is optimized by computer, with three-beam and four column structure; this equipment is simple, economic and useful.
2. Hydraulic control adopt insert type compact valve system, with reliable operation, long service life, minimized hydraulic shock, minimized duct connection and possible leak point.
3. Independent electric control sustem which is reliable, direct-in-runing, and convenient for maintaining.
4. Adopt concentrated button control system, which is adjustable and has two operation models, viz. both hands model and single circulation model.
5. Two operation model, viz. pressure regulation and stroke regulation which can be selected through operational panel, and has the character of pressure-keeping and time-delaying.
6.Work pressure and stroke can be adjusted according to the requirement within the specified range.