Product Details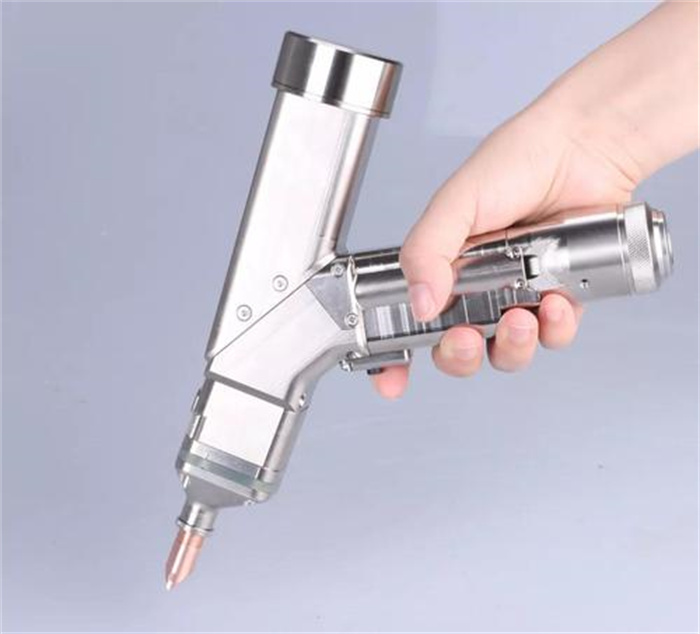 Swing welding head
The process that traditional magnetic head cannot complete, the swing welding head only needs to use 70% of the power, which can save the cost of the laser.
In addition, the swing welding method, the width of the solder joint is adjustable, and the depth of fusion is strong, which makes up for the small shortcomings of the laser solder joint.
The tolerance range and weld width of the processed parts are enlarged, and a better weld forming effect is obtained.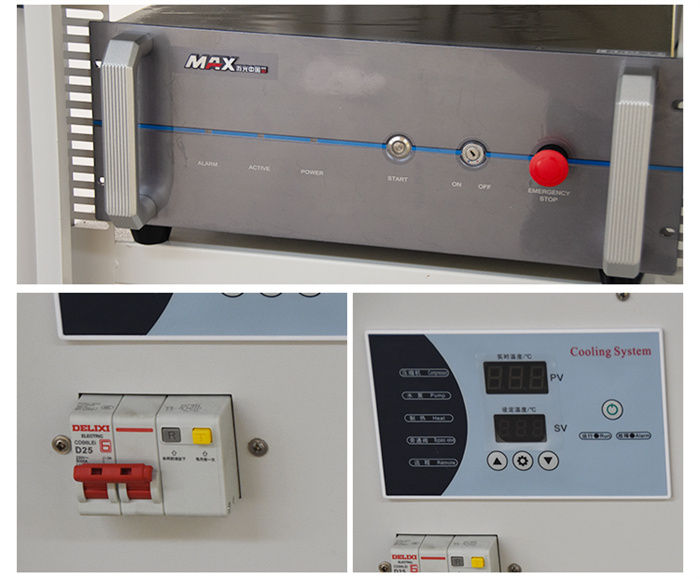 Brand laser generator
IPG, JPT, MAX, Raycus laser generator optional.
Laser power: 1000W , 1500W , 2000W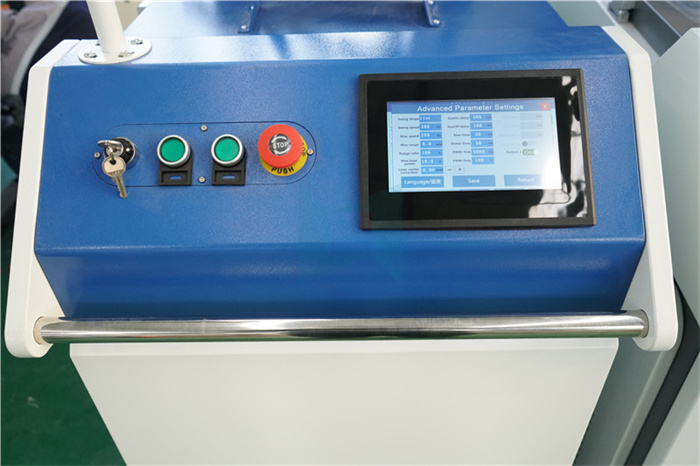 Simple operating panel
Display operation interface, simple and eye-catching button, no programming and teaching, simple operation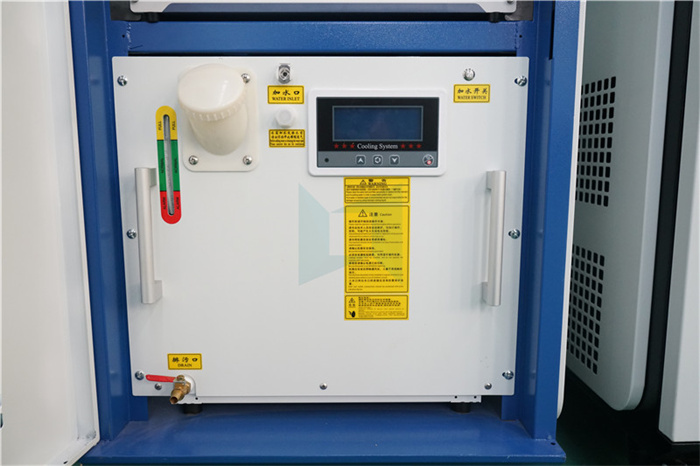 Dual temperature and dual control, circulating water circuit, can quickly cool the internal pipeline cavity of the
welding head, while cooling the laser.
Machines Features
Easy to operate
Simple and easy to operate, no deformation of the welding seam, stable laser output to ensure welding consistency, high power density after laser focusing, fast speed, great depth and small deformation, 360-degree micro-welding.
Fast welding speed
The welding speed is more than twice that of solid YAG laser welding, and 3-5 times that of argon arc welding; saves cost, stable and be easy.
Beautiful welding process
Breaking through the limitations of the original workbench, it is suitable for all kinds of complex welding seams, and it is easy to weld any part of the work piece at any angle. The humanized design and technology upgrade can weld beautiful welding seams.
Small body, efficient welding
The welding speed of JNKEVO laser welding machine is 3-10 times that of traditional argon arc welding and plasma welding. The welding heat affected area is small, and it will not cause problems such as deformation, blackening, traces on the back of the joint construction, and the welding depth is large, the melting is sufficient, and the welding is firm.
Dual-drive handheld swing laser welding head
There are 6 welding modes and multiple welding nozzles to meet different welding needs; it has a safety sensor function, which emits a laser after touching the metal and automatically locks the light when it is removed; the spiral jitter function, the width of the weld can be adjusted, and the welding ability is significantly improved.
360° No dead angle micro welding
After the laser beam is focused, a small spot can be obtained, which can be accurately positioned, and is applied to micro and small workpieces that are automatically produced in large quantities. Mainly for the welding of thin-walled materials and precision parts, it can realize spot welding, stitch welding, tailor welding, sealing welding, etc. High aspect ratio, small weldwidth, small heat aff
Application