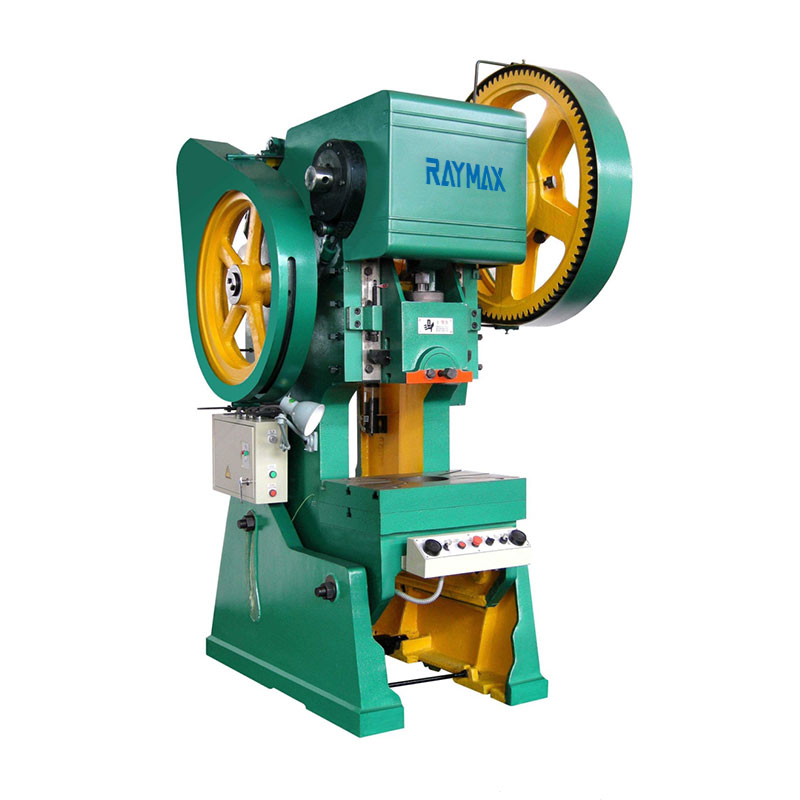 A J23 Hydraulic Punching Machine for Sale is a machine tool for punching and embossing flat sheet-materials to produce form-features needed as a mechanical element and/or to extend the static stability of a sheet section. It is applicable to punch thick copper, aluminum, flat steel, angle steel, and other metal materials.
Punching is a metal forming process that uses a punch press to force a tool, called a punch, through the workpiece to create a hole via shearing. Punch presses are developed for high flexibility and efficient processing of metal stampings. The main areas of application are for small and medium runs. Those sheet metal punching machines for sale are typically equipped with a linear die carrier (tool carrier) and quick change tools. Today the method is used where the application of lasers is inefficient or technically impractical.
RAYMAX is top 10 professional hydraulic punching machine manufacturers in China, providing a hydraulic punching machine for sale, sheet metal punching machine for sale, and the industrial punching machine.
The Main Feature
● C-frame Casting fuselage, maximum rigidity and minimum deflection for accurate parts and long tool life. body can be tilted, high rigidity and less deformation Compact. Thick plates and large columns provide you with the stable platform you need for your demanding application.
● The sheet metal punching machine for sale use rigid rotated bond clutch rigid and well supported. The clutch gives continuous strokes for mass production.
● Crank shaft is made of special alloy steel machined to close accuracy and fitted in bronze bushes for smooth working, longer life & accuracy.
● Properly sized flywheel is made of high grade cast iron, for storing and releasing adequate energy for the pressing operations, and properly balanced for smooth running.
● Gear is of steel cast or fabricated. Gear teeth are generated by precision hobbling machine.
● Rigid construction guarantees exact die mating, Six side long rectangle guides of the slide with high moving precision and high accuracy, extending the service life of the die.
● Machine is with both hands button and foot switch control: anti-tie down, non-repeat controls with ring guards; conforms t o OSHA.
● Protective fence and the safety interlock to ensure the operation safety. Have a movable single-hand pedal switch, easy to operate.
Technical parameter
Item
Unit
16T
25T
45T
63T
80T
100T
125T
160T
Eccentric Power press
KN
160
250
450
630
800
1000
1250
1600
Slide Stroke
mm
60
70
100
100
120
120
130
160
No. of Strokes per minute
SPM
120
70
50
50
45
40
25
30
Max. die Height
mm
210
220
220
270
280
290
300
420
Die Height Adjustment
mm
40
50
60
60
70
70
80
80
Between slide center and frame
mm
160
190
230
240
270
300
350
400
Working table size
F.B.
mm
290
330
410
450
520
580
600
750
L.R.
mm
460
520
650
680
840
900
900
1050
Slide surface size
F.B.
mm
125
185
210
240
245
290
320
340
L.R.
mm
175
200
260
310
320
350
410
430
Shank hole (Dia. x depth)
mm
Φ 35X50
Φ 40X60
Φ 50X60
Φ 50X60
Φ 60X70
Φ 60X70
Φ 70X80
Φ 70X80
Pole distance
mm
210
260
290
310
360
380
410
410
Thickness of Bolster
mm
40
50
70
80
90
90
100
100
Approx Overall Dimension
F.B.
mm
1100
1200
1500
1600
1750
1900
2100
2100
L.R.
mm
780
850
1000
1150
1320
1700
1300
1500
Height
mm
1700
1800
2200
2400
2500
2700
3100
3100
Motor
kw
1.5
2.2
3
4
5.5
7.5
7.5
11
Weight
kgs
500
1050
2000
2550
3900
5100
7100
10000
Detail: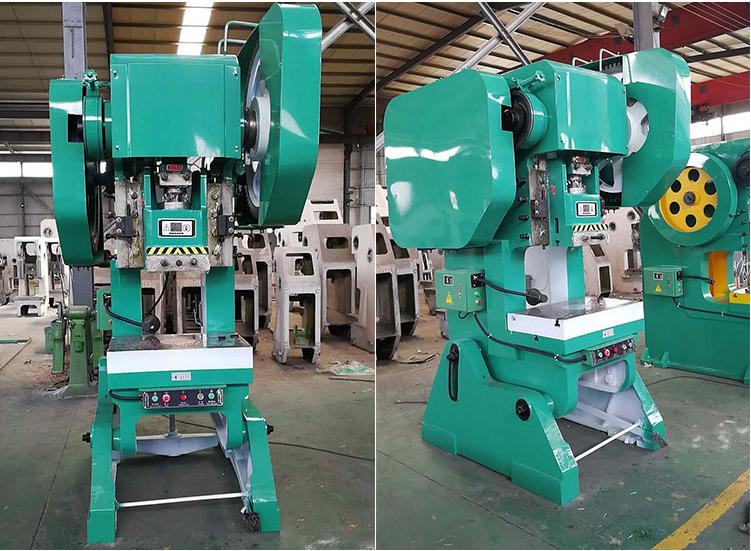 1. Inclinable casting body
The body is inclinable and it is easy to adjust the incline angle. The body ,slide and table are all casting steel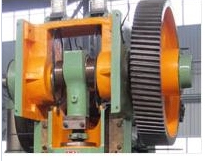 Helical gear transmission low down the noise and improves the stability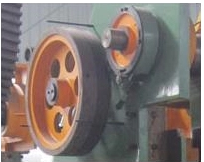 Rigid rotated bond clutch and mechanical brake are easy for maintenance and operation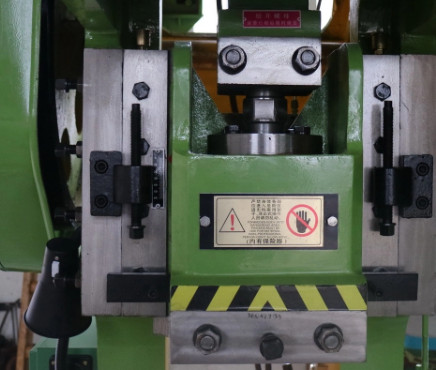 Mechanical overload protected
A safety block is added inside the slide to protect the press and the die if overload. It is easy to change he safety block by opening the window in the slide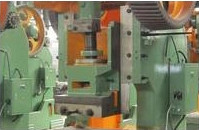 Manual slide adjustment The press is equipped with simple and reliable manual slide adjuster with 0.1 mm increment indicator

Both-hands operation button to ensure the operator's safety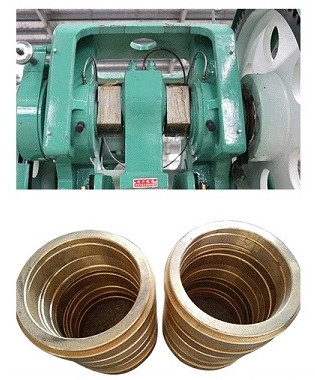 Integrally forged frame, never deformation
Adopts crankshaft type structure, he crank-shaft is made by 45# forged steel ,significantly improving the crankshaft service life
All copper file is used reduce the operation friction and wear to improved the machine service life