Synchronous torque Hydraulic bending machine
1. The main mechanical structure of a machine tool is composed of frame, column, slider , worktable , main cylinder ,back carrier and other parts. Through finite element analysis and optimization design by three -dimensional software, the structural strength and rigidity of each main component can be fully ensured
2. Internal stress of welded parts can be eliminated by tempering and vibration aging
3. Self-lubricating material is used on machine tool guide way so that there is no need for frequent lubrication and maintenance
4. The transmission structure of machine tool adopts upper dynamic bending design to ensure low noise and stable working conditions, bottom dead point can suspend and hold pressure to ensure accuracy of workpieces
5. Stroke adjustment of mechanical blocks and back carrier is controlled by ordinary motor, which is driven by frequency transformer or servo drive using NC system .Their positioning can be precise and reliable ,and itis convenient to adjust and control
6. Elctrical box is equipped with electromechanical interlock devices. It can cut off the electrical power to protect personal safety automatically when the door is open
7. Movable foot switch is easy to operate.
8. A set of standard tools is provided with each machine.
Technical Parameter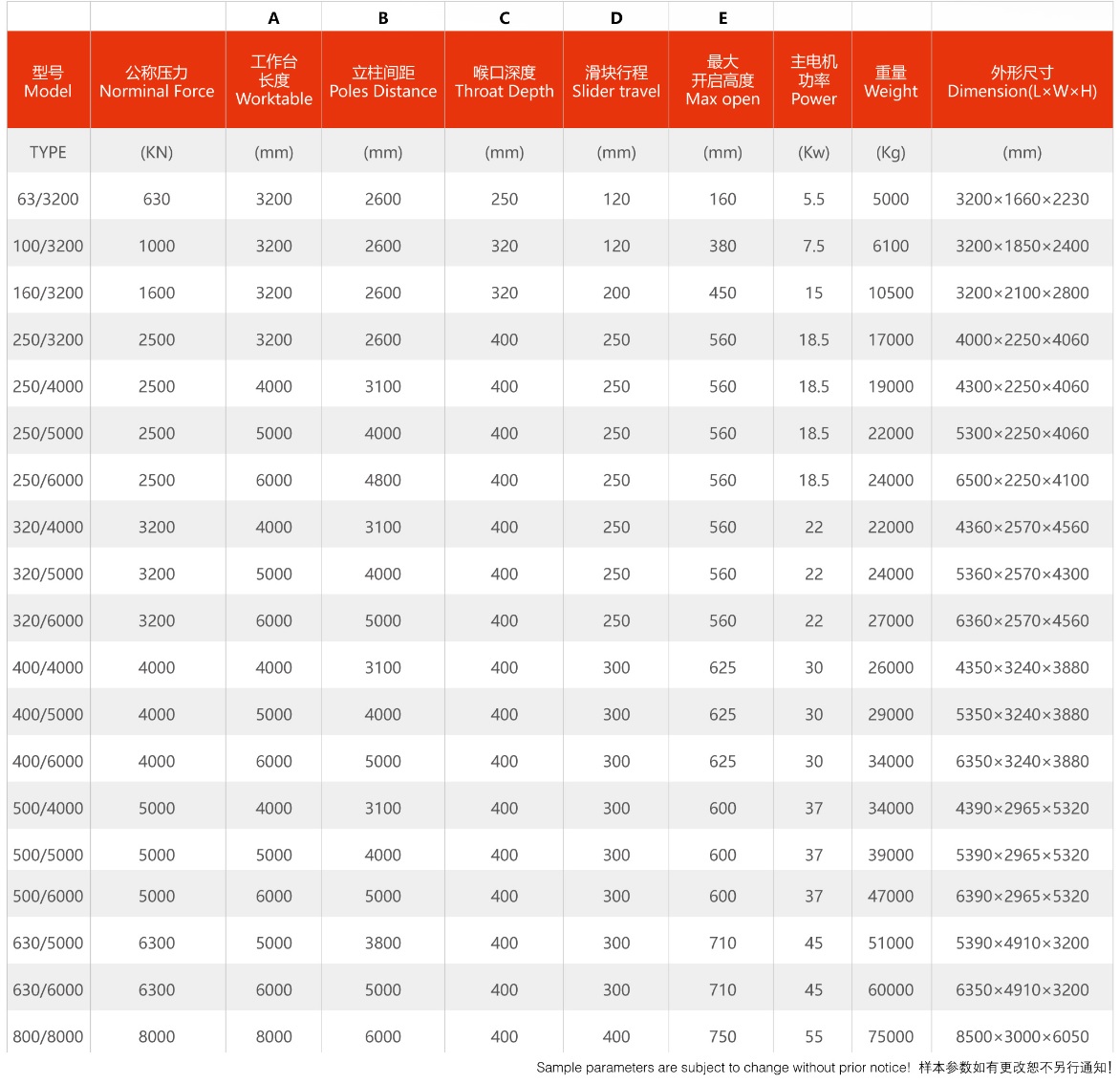 Main feature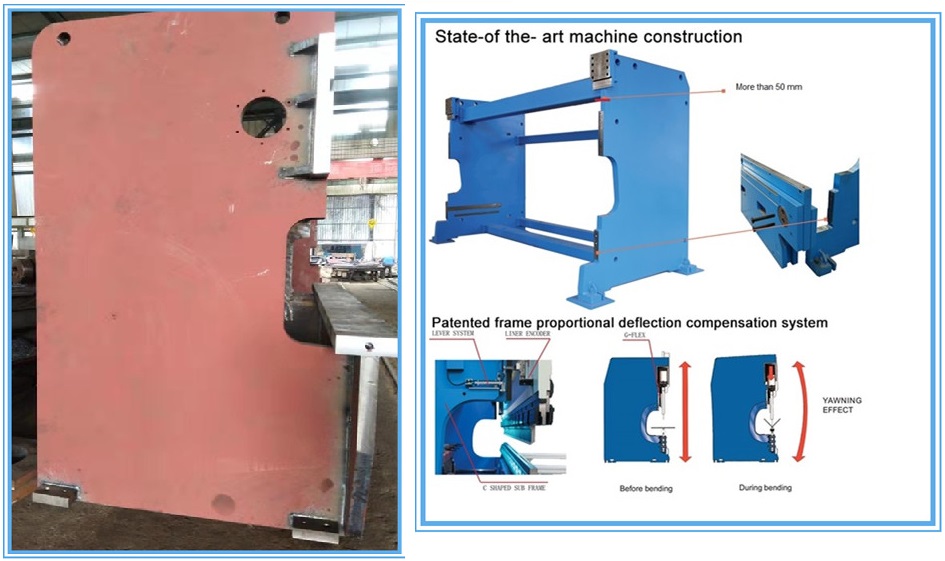 The whole machine is in a welded sheet structure, with internal tension eliminated by vibration aging technology, high strength and good rigidity of the machine. The long service life of the machine is ensured.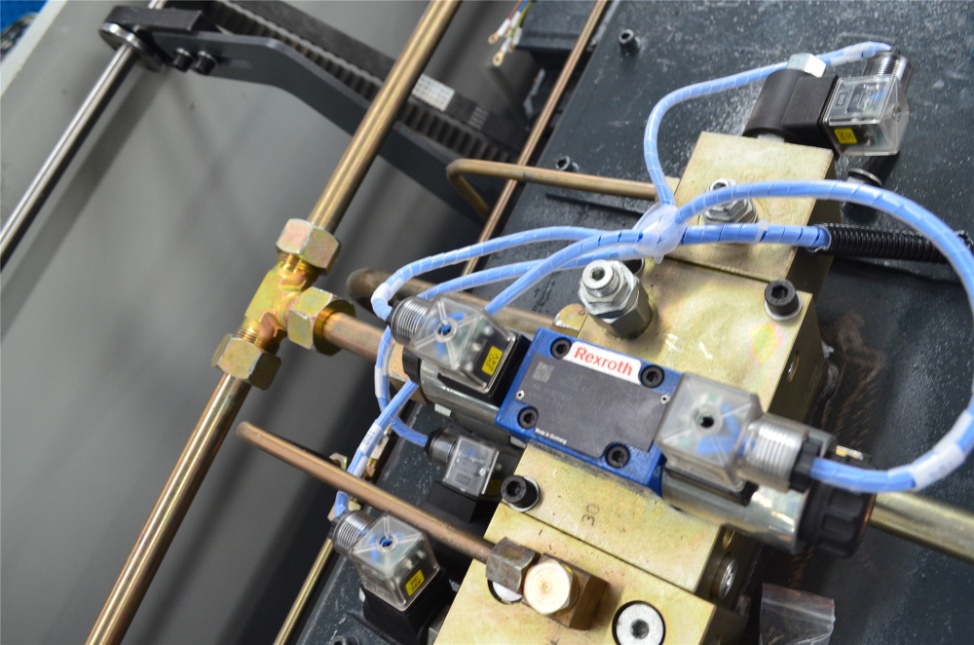 ● Hydraulic system with overload overflow safety protection
● Hydraulic clear and intuitive display of oil level
● The machine can work continuously under rated load
● hydraulic system decreased the pipe connections, oil leakage, and increased the stability and overall beautifies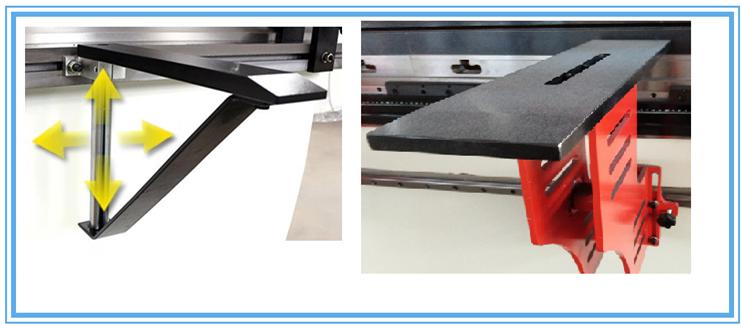 Double structure front arm is higher rigidity ,superior carrying capacity. It can be adjusted up and down or move along the workbench from side to side
Optional controller