Introduction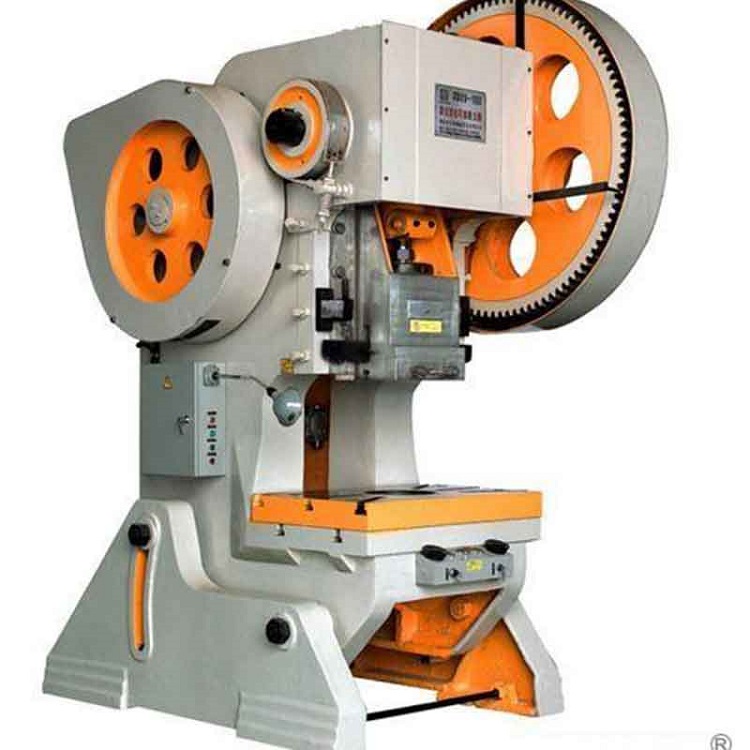 Mechanical punching machine, also known as mechanical stamping machine. It uses the compressed air provided by the compressed air pump to enter the cylinder through the solenoid valve, drive the piston to the spindle to make the spindle move downward, and that creates momentum, and then the workpiece can be deformed in the die to achieve the purpose of processing.
Application
Power press machine suitable for blanking, punching, forming, bending, stretching and other cold stamping process to
achieve. Widely used in electrical appliances, vehicles, tractors, mining machinery, hardware tools, machinery manufacture and other industrial areas.
Product Paramenters
SPECIFICATIONS FOR OPEN-TYPE TILTING POWER PRESS MACHINE

J23-10T
J23-80T

Nominal Pressure

Min. 100 KN

Max. 800 KN

Nominal Pressure Stroke

Min. 4 mm

Max. 8 mm

Slipper Stroke Times

Min. 50 t/min

Max. 130 t/min

J21-100T
J21S-125T

Nominal Pressure

Min. 100KN

Max. 1250 KN

Nominal Pressure Stroke

Min. 4 mm

Max. 10 mm

Slipper Stroke Times

Min. 45 t/min

Max. 130 t/min

Diameter of Blank-holding hole

Front and Back

Min. 100 mm

Max. 260 mm

Left and Right

Min. 180 mm

Max. 400 mm

Diameter

Min. 95 mm

Max. 210 mm