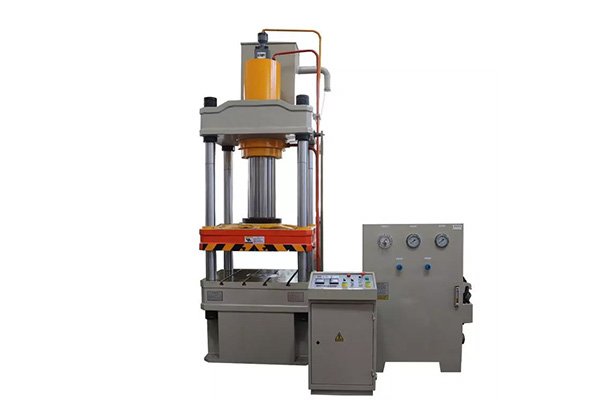 Applicable fields
This series of hydraulic presses are suitable for various stamping processes such as secondary stretch forming, bending, forming, blanking, and flanging of thin metal sheets, to meet the pressing of multi-planar complex structures, and are especially suitable for the following fields:
Auto parts: body cover, brake pads, fuel tank, chassis, axle housing, bumper;
Household appliances: washing machine parts, rice cooker parts: TV parts, refrigerator parts, etc.;
Kitchen appliances: sinks, pots, stainless steel appliances, other containers;
Others: tractors, motorcycles, aerospace, aviation.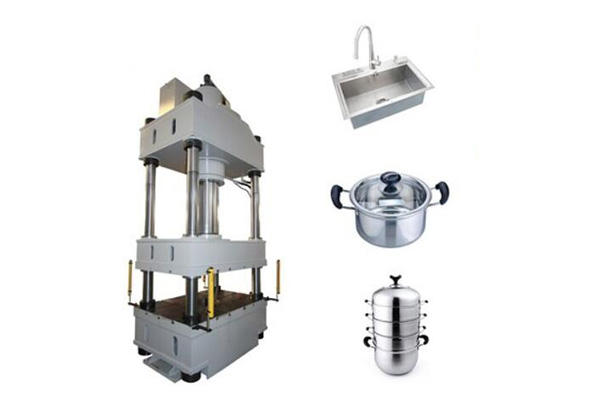 The electrical selection of well-known brands such as Delixi is safe and reliable. The switchboard circuit is clear. It is equipped with a time relay, which can realize delay control. The electrical schematic diagram is provided at the time of delivery, which makes customers more comfortable and worry-free.
Man-machine interface, through the intelligent system to control the parameter adjustment of the whole machine, the machine parts are running, and the parameter adjustment is convenient.
The cartridge valve integrated system is adopted to reduce leakage points, reliable action and long service life. The two-way cartridge valve controls the flow direction and pressure of the hydraulic oil to make the pressure more stable.
All major structural parts of the fuselage adopt steel plate welding structure, and the welding adopts carbon dioxide gas shielded welding to eliminate internal stress after welding.
The hydraulic system is mainly composed of pumps, valve blocks, filling valves, cooling and filtering systems, pipelines, etc., with the help of the electrical control system to control various actions of the hydraulic press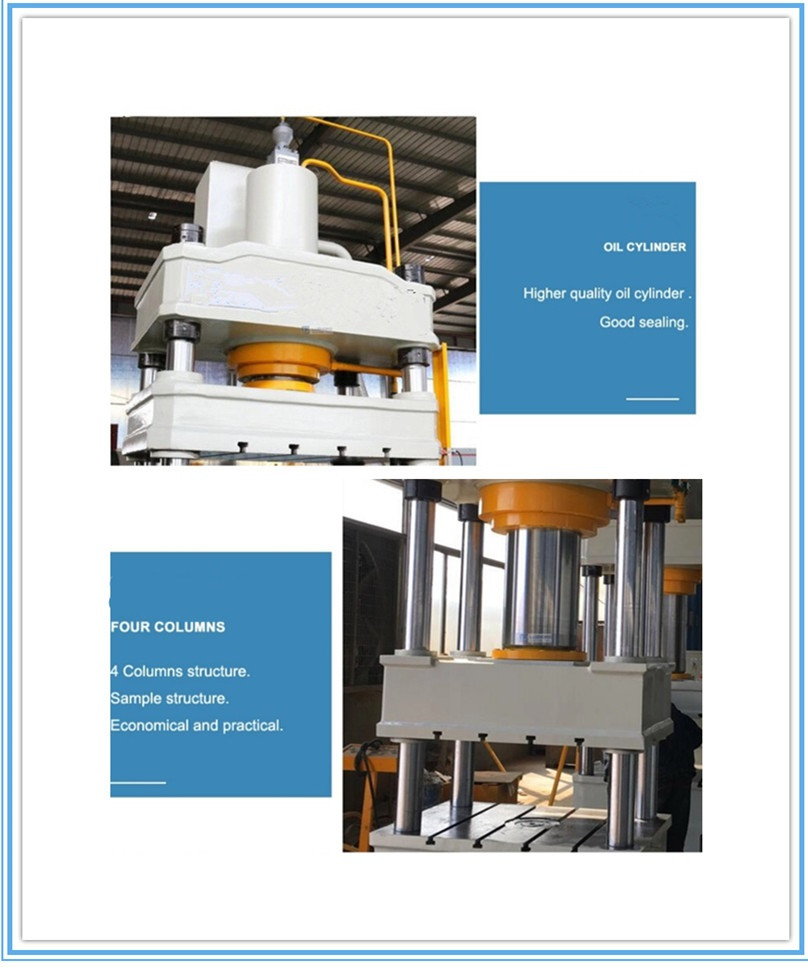 Product Paramenters
| | | | | | | | | | |
| --- | --- | --- | --- | --- | --- | --- | --- | --- | --- |
| Type | Unit | 63T | 100T | 160T | 200T | 315T | 630T | 1000T | 2000T |
| Ejecting force | KN | 100 | 200 | 250 | 400 | 630 | 1000 | 1200 | 2000 |
| Nominal pressure | KN | 630 | 1000 | 1600 | 2000 | 3150 | 6300 | 10000 | 20000 |
| Slider Stroke | mm | 500 | 500 | 500 | 700 | 800 | 900 | 900 | 1400 |
| Max.opening height | mm | 700 | 900 | 900 | 1120 | 1250 | 1500 | 1500 | 1600 |
| Ejecting Stroke | mm | 160 | 200 | 200 | 250 | 300 | 300 | 400 | 450 |
| Power of motor | KW | 5.5 | 7.5 | 15 | 18.5 | 22 | 45 | 68 | 134 |
| Max.Working pressure | Mpa | 25 | 26.2 | 26 | 25 | 25 | 26 | 26 | 27 |
| Table size(F.B.) | mm | 500 | 580 | 800 | 900 | 1200 | 1500 | 1600 | 2000 |
| Table size(L.R.) | mm | 500 | 710 | 800 | 900 | 1200 | 1500 | 1600 | 2800 |
| Idle stroke | mm/s | 76 | 100 | 100 | 100 | >100 | >100 | >100 | >100 |
| Pressing | mm/s | 10 | 8-15 | 8-15 | 8-15 | 8-15 | 10 | 12 | 10 |
| Return | mm/s | 60 | 60 | 60 | 70 | 70 | 65 | 80 | >75 |
| Total Weight | T | 2.5 | 4 | 7 | 12 | 15 | 38 | 48 | 145 |