Main functions and features
- Double cylinders hydraulic punch & shear machine
- Five independent stations for punch, shear, notcher, section cut
- Large punch table with multi-purpose bolster
- Removable table block for overhang channel / joist flange punching applications
- Universal die bolster, easy change punch holder fitted, punch adapters supplied
- Angle, round & square solid monoblock crop station
- Rear notching station, Low power inching and adjustable stroke at punch station
- Centralised pressure lubrication system
- Electric panel with overload protaction elements and ingetrated controls
- Safety movable foot pedal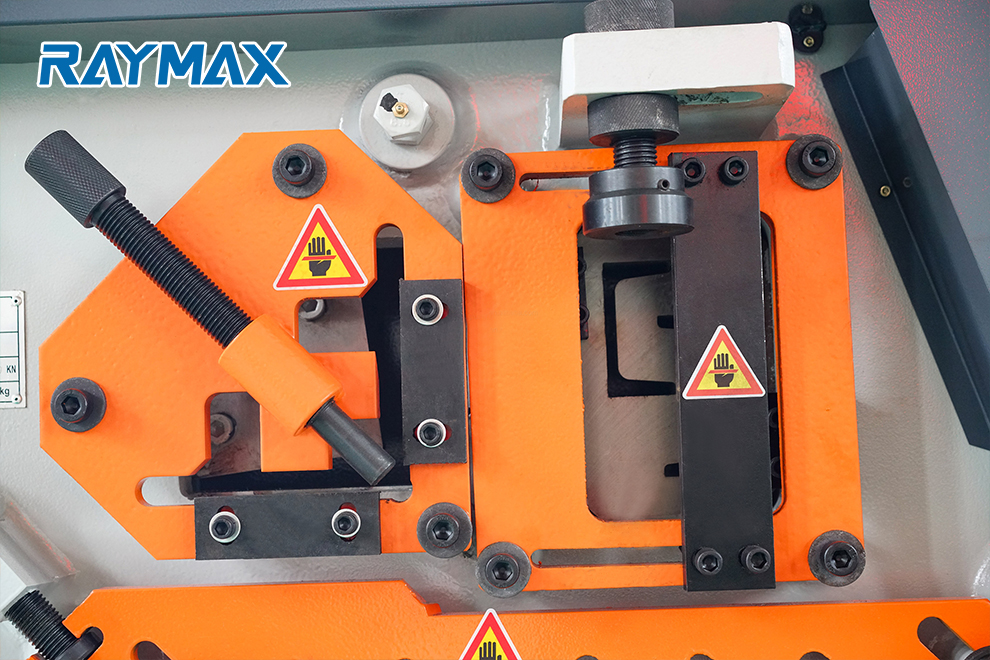 Punching :
Full range of universal punches and dies are available . Unique style allows for large angle iron punching and large channel punching .
Large viewing window on stripper swing awat design for ease of operation . Large two piece gauging table with rulers and stop as standard fittings . Quick changecoupling nut and sleeve for rapid replacement of change .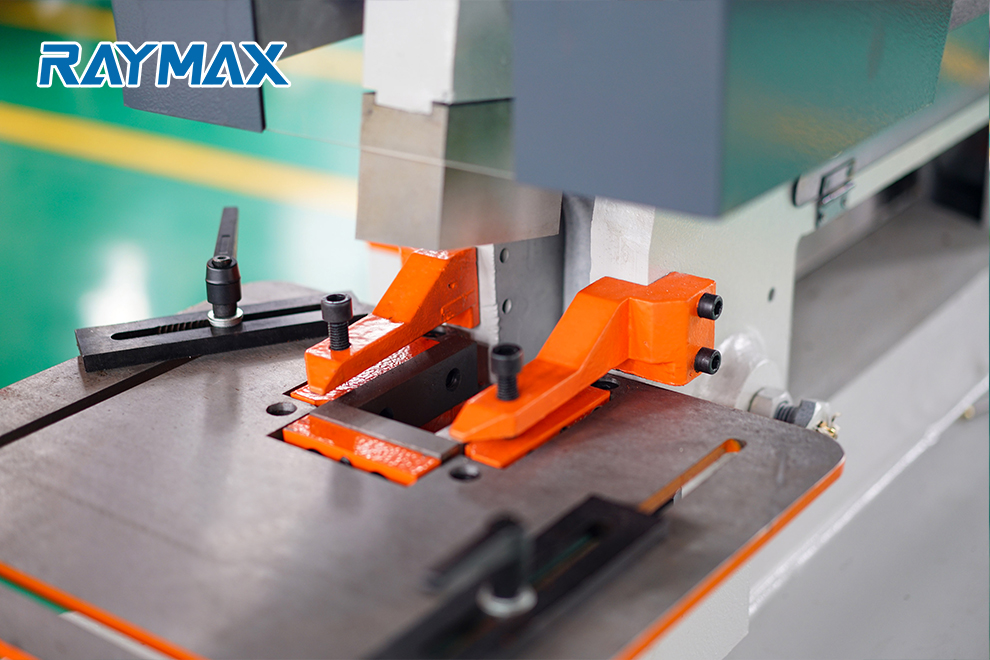 Shearing :
Different size channel and I-beam cutting . Large strong guarding of max safety .
Round and square bar shear has multiple holes for a variety of sizes . Adjustable hold down device for round and square bar .
The angle shear has the ability to cut angle at 45º both top and bottom leg . This gives the operator the ability to make a picture frame corner for perfect welds . Diamond shaped blade for quality cuts that is minimal material lost and deformity .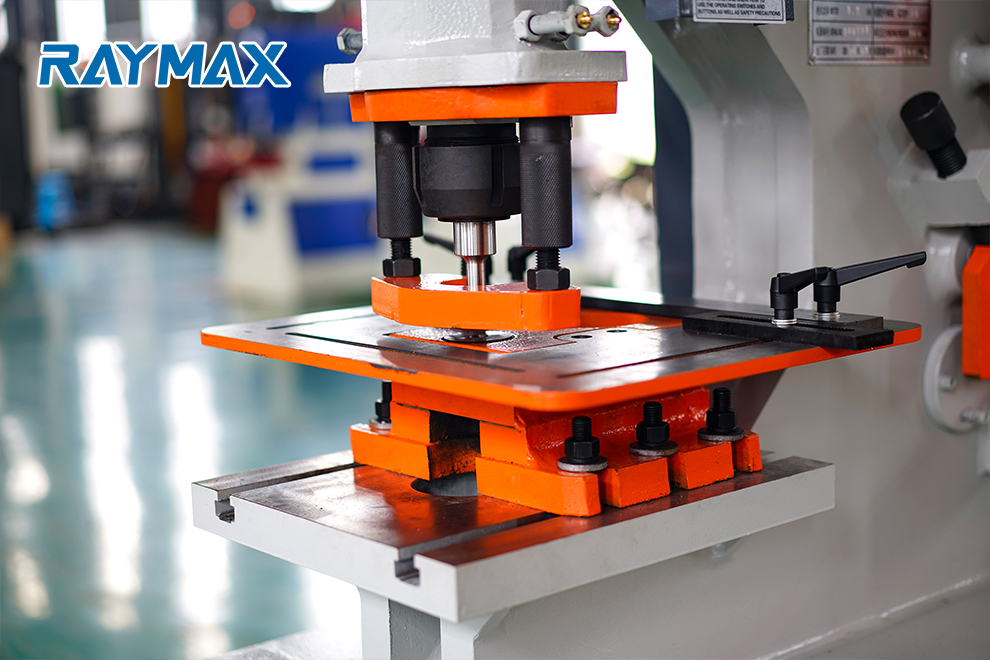 Notching :
Unique design allows for cutting of angle and flat bar . Electrical interlock safety guard and three gauging stops for precise positioning .
Notching is a metal-cutting process used on sheet metal or thin barstock , sometimes on angle sections or tube .