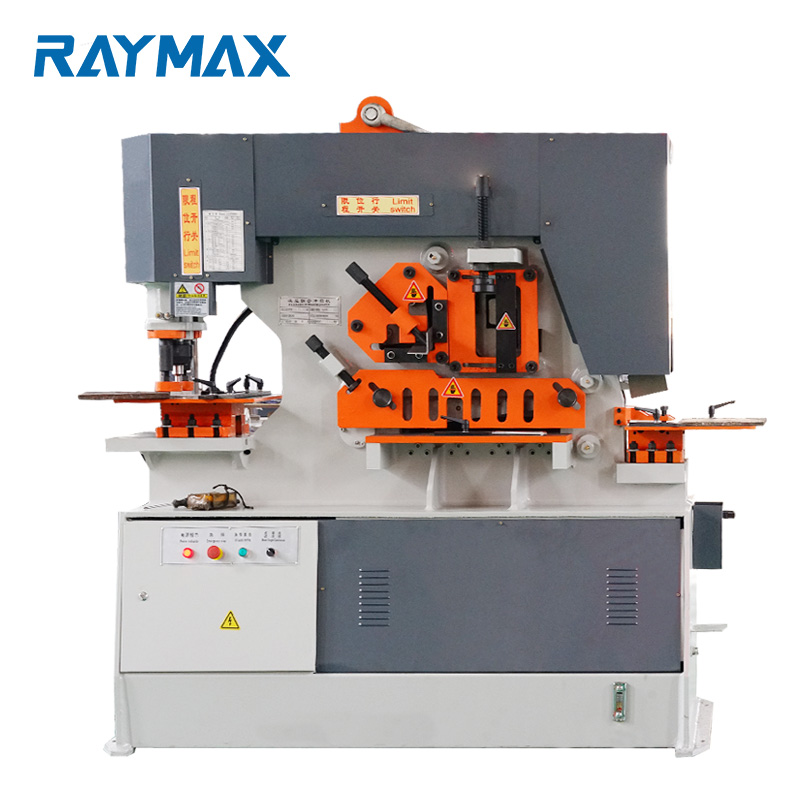 Punching Station
A full range of punches and dies are available for various punching needs.
Quick change retaining nut system for fast punch tooling change. 3. Thoughtfully designed stripper for visibility, safety and ease of use.
A large 2-piece table with scales and gauging stops is standard on all models.
Stripper with interchangeable plates of various openings to minimize deformation is standard on all models.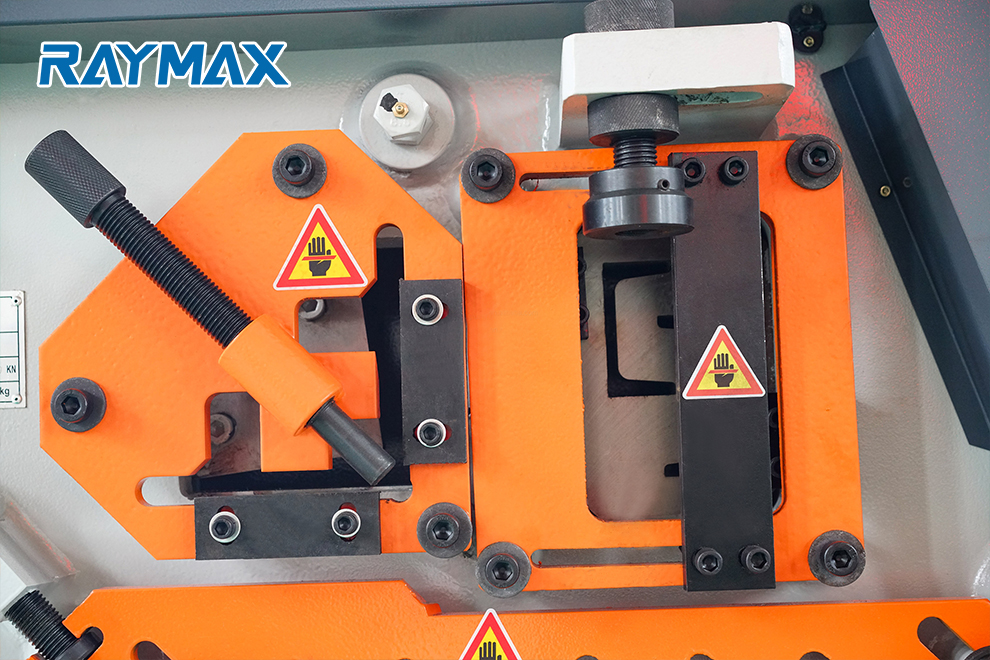 Flat Bar Shearing Station
Specially machined upper blade to give a clean shear with minimum distortion.
Lower blade has four usable cutting edges.
Variable degree miter-cutting on angle flange.
Easily adjustable hold-down.
Support table with guides for accurate positioning.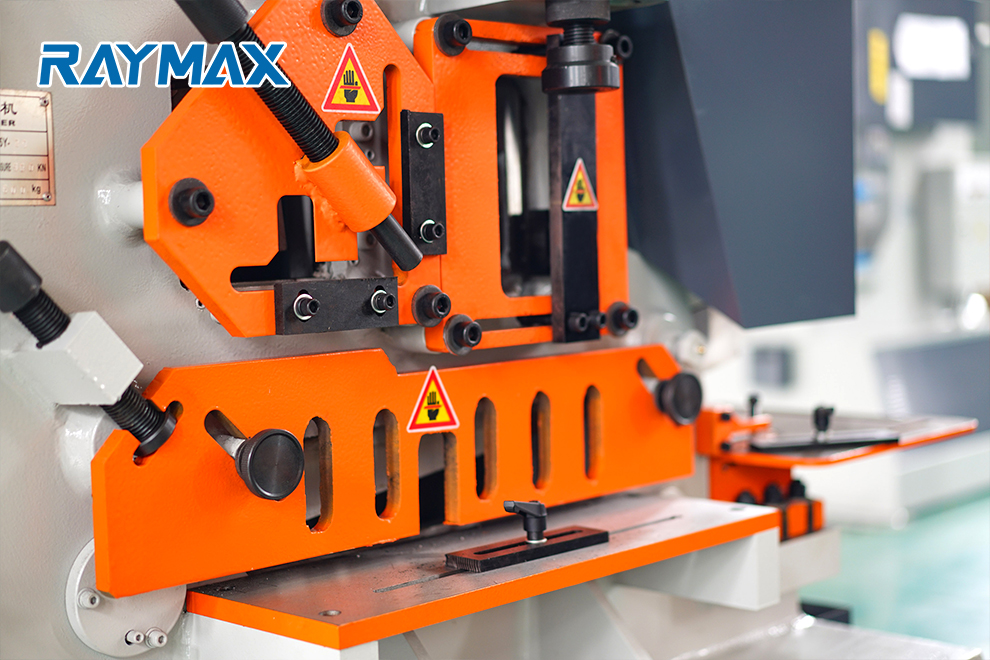 Angle Shearing Station
Single shear with no material loss and minimal deformation.
45° miter-cut is easy and clean.
Stationary blades with four usable cutting edges.
Selectable corner radii on moving blades for optimum results on small or large angles.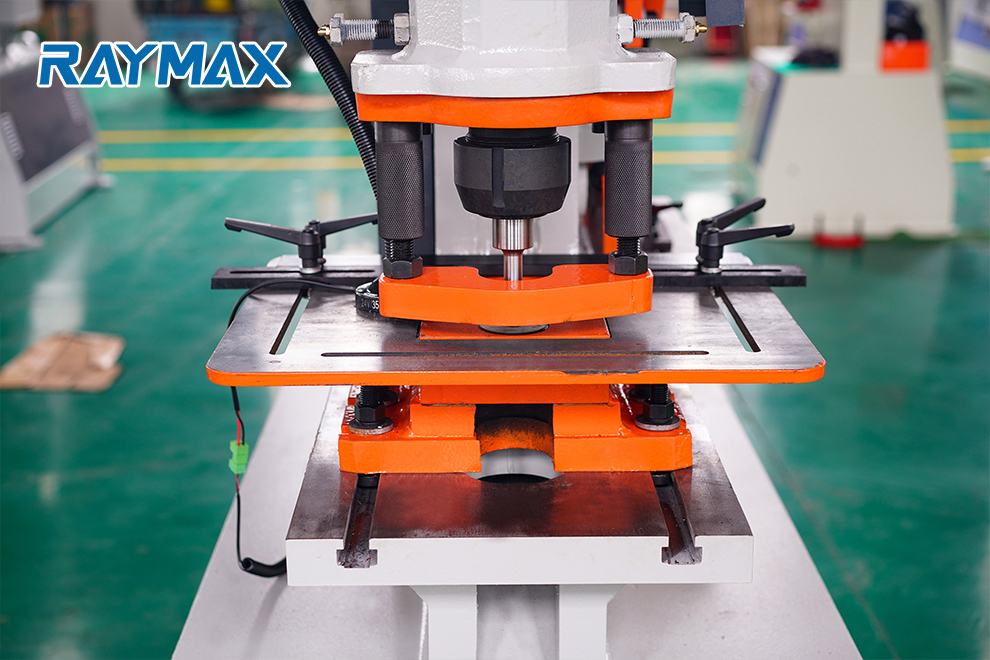 Bar Shearing Station
One hold-down for various sizes of square bar shearing and round bar shearing.
Optional channel and section bar shear tooling is available for most models. (See specification chart for details)