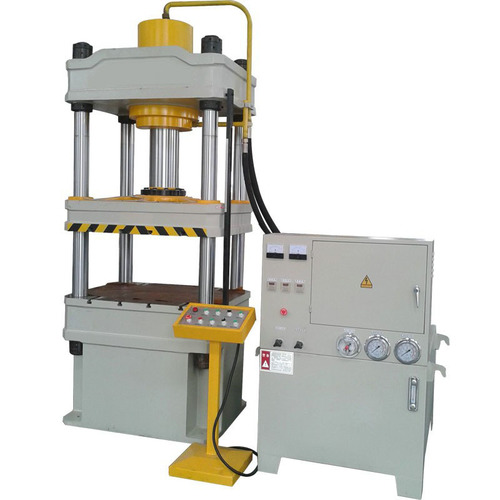 Performance characteristics:
1. A new generation of servo-driven hydraulic presses, using a servo motor-pump system instead of the traditional hydraulic electrical system;
2. Save electric energy by more than 20%, save hydraulic oil by 30%, and reduce noise by more than 20dB on average;
3. Cancel the electro-hydraulic proportional system, simplify the hydraulic system, with high reliability and convenient maintenance;
4. The pressure of our Fixed Table Cutting Machine adopts servo motor-pressure sensor closed-loop control, and the position adopts servo motor-displacement sensor closed-loop control to realize digital control of all parameters;
5. Mold parameter storage function, fault diagnosis function;
6. Two structural options: split frame structure, four-column structure;
7. Complete safety devices and safety control systems;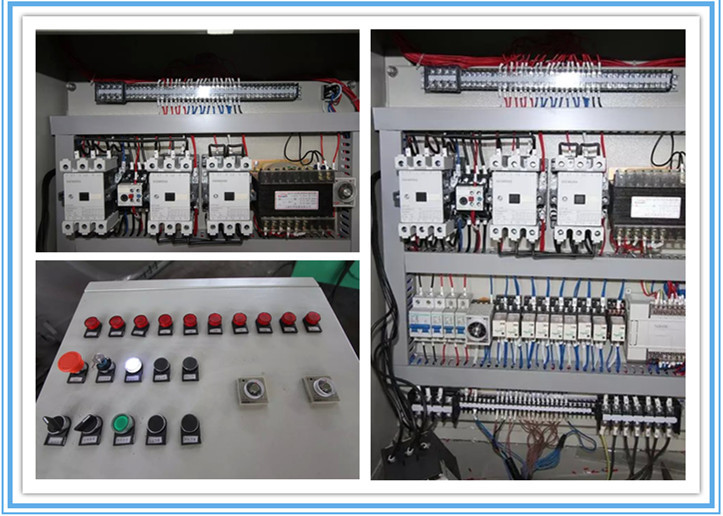 Product introduction
Open Back Press with Fixed Bed, a kind of thin sheet metal processing universal press imported advanced technology of AIDA company in Japan, which is suitable for shearing, punching, blanking, bending and shallow drawing. The structural feature is as follows:
I. Brief introduction of structure
1,The frame is welding with whole steel plate which has high rigidity, reasonable structure and beautiful design.
2,The press adopts the vertical crankshaft structure. The distance of fulcrum is short and the crank is rigid.
Driving gear is installed into the frame and gear is immersed in oil reservoir. Customer could choose Electromagnetic governor(Wannan motor factory), which is stepless speed regulation within a certain range and enlarge the area of craft.
3,The press adopts Italy low inertia combined wet friction clutch and brake made in Shanghai OMPI, which has little passive inertia, low energy consumption, reliable interlock of clutch and brake and long longevity.
4,The slide is a whole cast form construction which adopts hydraulic overload protector made in Showa, Japan with agile and reliable action. After overload, it can reset automatically to reduce the down time and improve the availability of press. High pressure oil seal which is imported from German is installed in slide high pressure cylinder.
5,The shut height adopts electric adjustment, which has digital display. Its display is 0.10mm.
The press adopts hexahedral rectangle lengthen gib, which has high guiding precision and steady precision.
The press has pneumatic balancer, which reduce the second stroke. It runs smoothly to improve the dynamic precision of press.
6,The control part adopts PLC from Mitsubishi, which is efficient to guarantee the reliability of control part.
7,The press adopts dual valve from TACO, Japan, which can guarantee the safety and reliability of clutch.
8,The press adopts cam controller which be combined with proximity switch. It can send signal exactly within the range of 360°and control the criterion of various actions and the harmony of assist machine to improve the reliability of press. Besides, the press has two-hand operating button and foot pedal switch, which can realize Continuous, Single and Inch mode. JH21 C frame die stamping metal sheet press machine alibaba electrical metal box making machine 100 ton 200 ton power press machine make electrical metal box Metal Stamping Production Line for manufacturing of Metal Junction boxes punching press machine 200 ton for junction box making machine
II.Guideline of Technical performance
The model JH21-315 press is manufactured according with accuracy of open press (JB/T 6580-93) and technical requirement of open press (JB/T 6580.1-1998). The security is according with the security and technical terms standard of forging machinery (GB17120-1997) and the security and technical requirement standard of mechanical press (JB3350-93). 200ton JH21 pneumatic type automatic power press machine for making junction box Automatic Punching machine for making metal electrical box