Plates and pipes CNC fiber laser cutting machine is a kind of CNC laser metal cutting equipment with high quality, high speed, high precision, and high efficiency. It is suitable for all kinds of metal cutting which will be your good metalworking partner. Metal fabrication shops and companies that manufacture customized metal parts can drastically improve their efficiency of production with our fiber laser cutting machines.
Performance
Plates and pipes CNC fiber laser cutting machine for tube and sheet is to cut metal sheet and the various tubes with high performance and low cost. CNC fiber laser cutting machine can meet the needs of types of sheet metal parts production, except they are equipped with an advanced fiber laser.
The plates and pipes CNC fiber laser cutting machine is of gantry double-drive structure with high rigidity and stability. It has high-performance servo transmission equipment, an imported gear rack, and a linear guide. Moreover, it also adopted the Harley laser independent research and development of aluminum alloy extrusion bar, gantry lathe bed to ensure that the equipment of high speed and extreme precision. The CNC fiber laser cutter maximum simultaneous positioning speed: 160m/s and a maximum cutting speed of 35 m/min. These fiber laser machines complete jobs quickly with high-level precision.
RAUMAX CNC fiber laser cutter is equipped with different powers (from 500W to 3000W) for cutting metal sheets/plates and metal tubes/pipes of stainless steel, carbon steel, electrical steel, galvanized steel, aluminum zinc plate, aluminum, aluminum alloy, titanium alloy, copper, brass, iron and other metal materials with different thicknesses. As China's famous fiber laser cutting machine manufacturers, Our CNC fiber laser cutting machines are capable of cutting steel, brass, aluminum, and stainless steel without fear of back reflections damaging the machine. By using these fiber laser machines, you'll reduce your maintenance requirements and cut your operating costs considerably.
Feature
● Excellent beam quality: Smaller focus diameter and high work efficiency, high quality.
● With an autofocus system, thin and thick metal sheets can be cut with the best quality.
● Integrated design for the whole machine with left and right funnels as collectors to save space.
● User-friendly Cypcut Windows CAD/CAM CNC control unit.
● Stable running: Adopting the top brand fiber laser source, stable performance, key parts can reach 100,000 hours.
● Precision drives for fast cutting and high throughput.
● High efficiency for photoelectric conversion: Compare with the CO2 laser cutting machine, the fiber laser cutting machine has three times photoelectric conversion efficiency.
● Low maintenance cost: Plates and pipes fiber laser cutting machines don't need to reflect lens, saving much maintenance cost.
● One-piece welded body, capable of achieving a very high acceleration.
● Cutting square round, rectangular, hexagonal, waist, oval tubes, etc.
Detail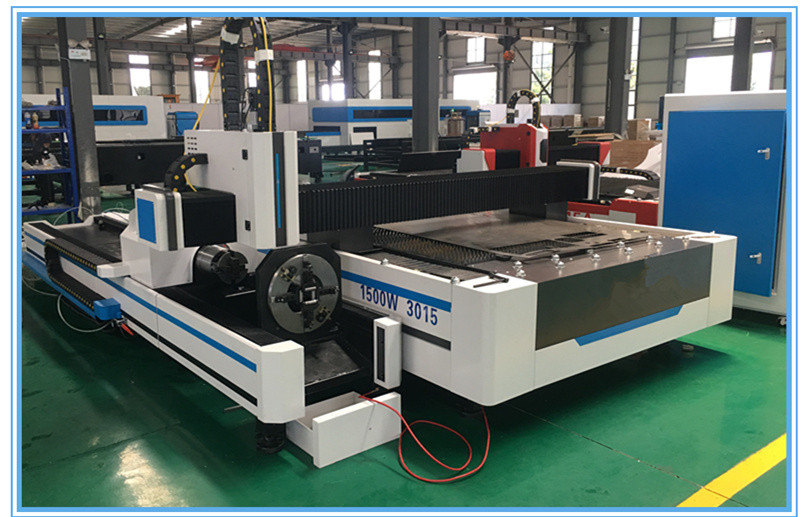 1. Steel lathe bed, 2 tempering process
2. The structure adopts industrial heavy steel structure, under heat treatment, suffer lower temperature tempering and annealing, won't deform after long time use.
3. Flake graphite cast iron with a minimum tensile strength of 200 MPa.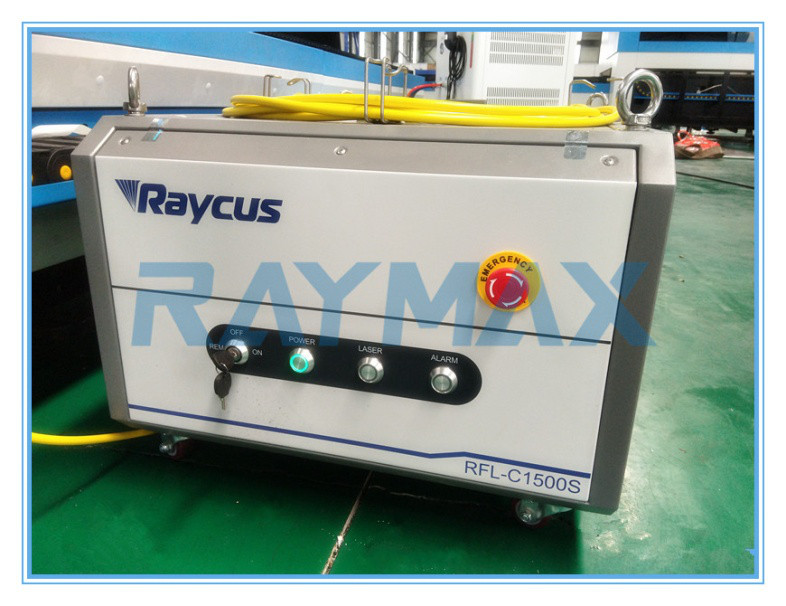 Raycus Laser Source :
The fiber laser metal cutting machine generator adopts Raycus laser, with stable performance, suitable for 24 hours continuous operation, meeting the requirements of laser industrial production without interruption.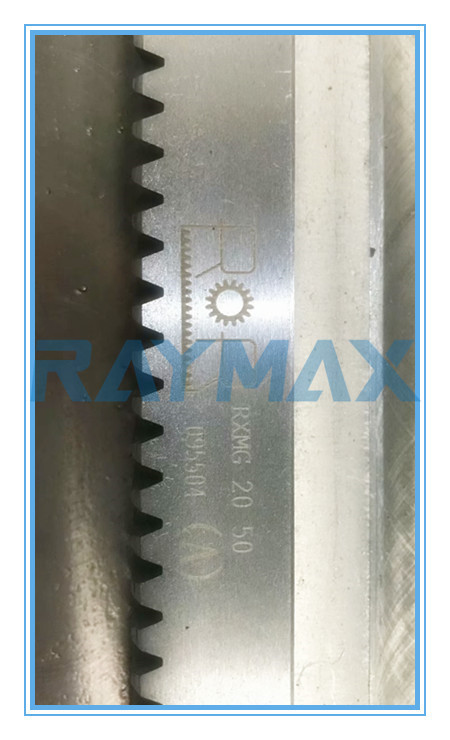 The CNC laser cutting machine gantry structure under the dual drive, linear guide, and rack pair inclined installation, the stress state is more reasonable, the movement is more stable.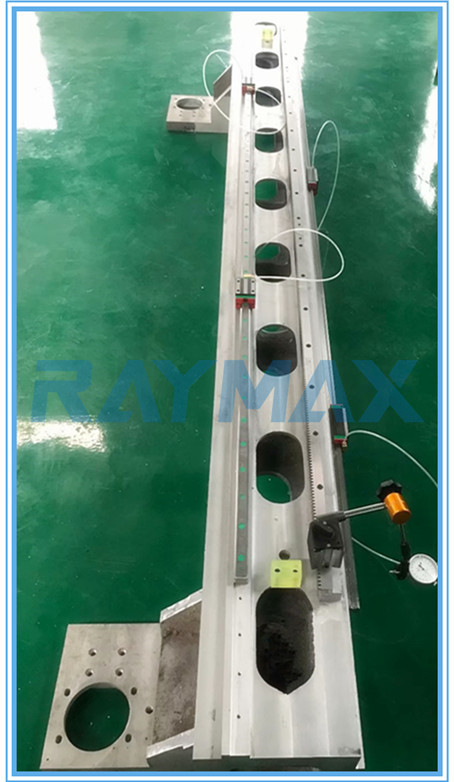 Cast Aluminum beam
The cast aluminum beam, RAYMAX fiber optic laser cutting machine with lightweight, good dynamic response, faster acceleration, better comprehensive cutting effect.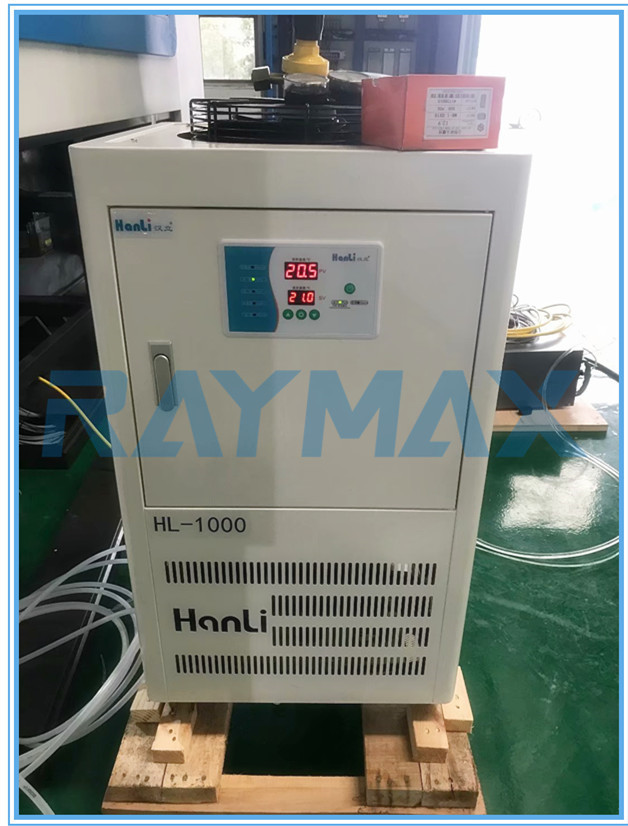 Double temperature double control system
Fiber laser cutter above 500W needs to be equipped with a fiber laser chiller. The higher the power, the higher the cooling capacity of the fiber laser chiller.
Because the laser body and the lens need to be cooled inside the fiber laser, a dual-temperature dual-control chiller can be used to simultaneously cool the laser body and lens.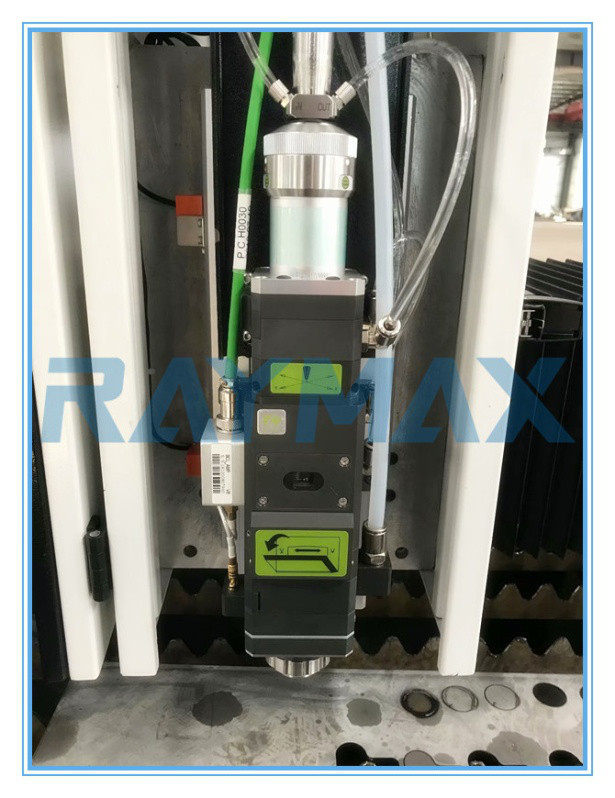 Swiss Raytools laser cutting head
Two of the adjustment, focusing CAM structure, can match various QBH with laser
2.  Laser cutting head lightweight design, automatic continuous focus function, which can automatically monitor the pressure, temperature, and pollution inside the lens
3. Laser head Automatic focusing
quickly change the focusing mirror of different focal lengths, adapt to a variety of power processing, to meet the cutting of different thickness plates.
Fast and accurate focus work more time-saving and better.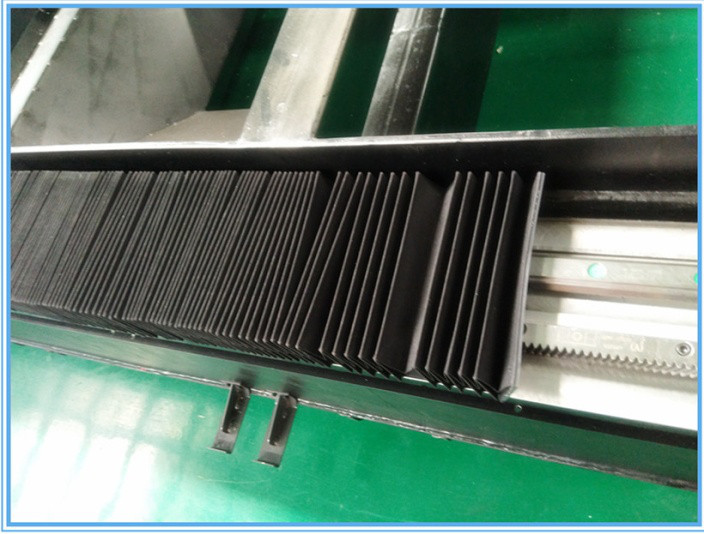 Transmission system
Excellent quality Gear-rack and liner guide rail which with Taiwan imported brand, ensure high precision and speed and equipped with Dustproof device.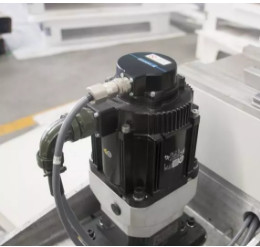 Yaskawa Servo Moto
1. Accuracy: realizes closed-loop control of position, speed, and torque; overcomes the problem of stepping motor out of step.
2. Rotating speed: high-speed performance, general rated speed can reach 2000~3000 rpm.
3. Adaptability: high strong anti-overload capability, load three times the rated torque, suitable for occasions with transient load fluctuations, and fast start require.
4. Stable: smooth operation at low speed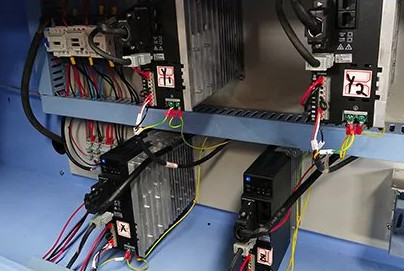 Driver system Japanese servo motor drive, high precision, high speed, high torque, stable and durable performance.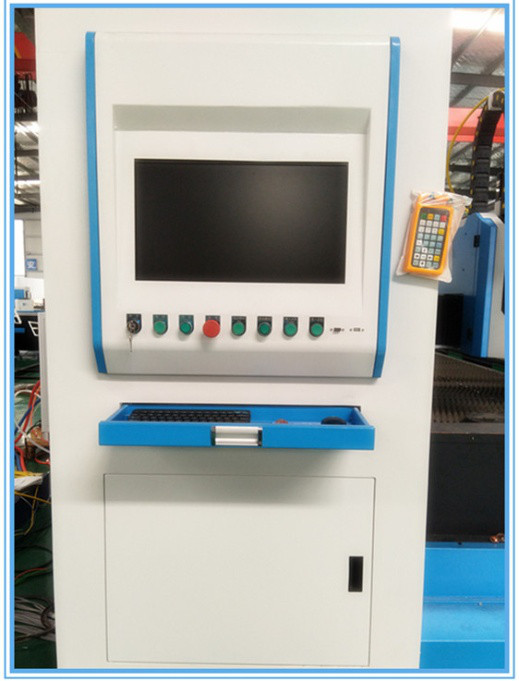 CNC controller
With the professional automatic typesetting software, the cutting plate availability increase 1%-5%, cutting productivity 10%-30%, significantly improve the cut quality, process data management, data collection, and statistics and other data management functions, visualization integrated interface, simple operation, easy to learn.
Cutting Product