As a commonly used cutting equipment, the guillotine shearing machine is suitable for the construction of some aircraft, the construction of engineering units, shipbuilding, small bridge vehicles, and some light industry and metallurgy industries. Guillotine shearing machines have brought great results to these industries, reducing labor costs and making cutting technology more machine-oriented and professional. This article will introduce the world's top 10 guillotine shearing machine manufacturers (listed in no particular order).
1. JMT

JMT was established in 1967 and is a family-owned and operated company in the United States. The company is engaged in the marketing, sales, service, and support of metal processing equipment and material handling products in the western mountain market. It has 30,000 square feet of training and machine demonstration showroom and warehouse. In addition, JMT also has dozens of qualified JMT dealers, regional sales managers, and service personnel. It also established a complete service center and a 50,000 square foot warehouse in Atlanta to better assist customers.
JMT's metal manufacturing line continues to expand, providing high-quality machinery for various sheet metal and structural steel processing applications, including bending, cutting, drilling, positioning, punching, shearing, and welding positioning. Their guillotine shears have high cutting accuracy.
2. JEAN PERROT

JEAN PERROT was founded in 1962 to design, manufacture, and supply machines dedicated to profile and sheet metal processing. It is headquartered in Chalon-sur-Saône, Burgundy, France, and has been a brand of PINETTE Industrial Engineering Group since 2003.
JEAN PERROT has a technical team composed of 45 engineers and technicians. They have expertise in R&D and industrial engineering. JEAN PERROT relies on the expertise and responsiveness of its team to provide high-quality machines and solutions and to minimize downtime in the event of a failure.
JEAN PERROT has branches in the United States, Germany, Singapore, Japan, and China. The steel welded frame of JEAN PERROT's guillotine shearing machine ensures the safety of the operator while ensuring the precision and quality of the shearing.
3. Rajesh

Rajesh Machinery (India) Co., Ltd. is an emerging global leader in the field of sheet metal machinery, with more than 36 years of dedicated business experience. Rajesh's hydraulic guillotine shears have a variable forward angle design, a 750mm power ball screw rear gauge, and a 130mm throat depth.
4. LVD

LVD is an international company active in the global market, with production facilities and sales and service offices in 45 countries/regions around the world. From the original bending machine supplier to today as the world's most advanced source of forging equipment, LVD has always been committed to providing customers with the best technical equipment with the most reliable technology.
Founded in the 1950s, LVD is a manufacturer of precision bending machines and is recognized. In 1998, it acquired Strippit, Inc. - an American manufacturer of turret punching equipment, and added laser cutting products to its product portfolio, which made the company a leader in laser, stamping, and bending technologies.
Today, LVD provides complete integrated products for the global sheet metal processing market. The company has five manufacturing plants and follows the principles of localized sales and service in each region. LVD provides high-quality plate shears worldwide.
5. Mazak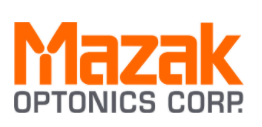 Yamazaki Mazak Company was founded in 1919, located at Oguchi, and is the world headquarters of the Mazak Group. Yamazaki Mazak is committed to innovative product development, advanced manufacturing technology, and long-term customer support. It has more than 7,000 employees, manages 10 manufacturing plants, and operates 38 technology centers around the world through its subsidiaries.
Mazak is a global leader in the design and manufacture of high-productivity CNC machine tools and automation systems, including turning centers, vertical and horizontal machining centers, multi-task solutions, five-axis machining centers, PALLETECH manufacturing systems, laser cutting machines, and Laser-based automation unit.
Currently, Yamazaki Mazak's hydraulic guillotine shearing machines rank among the top in the world.
6. Haas Automation

Haas Automation is the largest manufacturer of machine tools in the United States and one of the largest manufacturers of CNC equipment in the world. It produces complete CNC vertical machining centers, horizontal machining centers, turning machining centers, 5-axis machining centers, and turntable products, as well as a wide selection of fully integrated automation solutions, including automatic loader, multi-pallet system, and 6-axis Robot system.
Haas products are produced in 1.1 million square feet of state-of-the-art equipment in Southern California and sold through more than 170 local Haas stores that are owned and operated in more than 60 countries. The Haas Specialty Store (HFO) is dedicated to providing sales, service, and support for the best guillotine shearing machines in the machine tool industry.
7. AMADA

The group was established in Japan by Amada Isamu in 1946 and currently has about 90 companies, including sales branches, production bases, and more than 8,000 employees worldwide.
AMADA provides comprehensive solutions for sheet metal processing, and in order to meet the ever-changing needs of the market and customers, the group has established a network of production bases in strategic regions such as Japan, Europe, North America, and China.
AMADA Group has more than 40 years of operating history in Europe, combining tradition, Japanese experience, and the best European expertise. The group implemented a commitment and established its European headquarters in 2013.
The centralization of European functions consolidates the synergy between branches and provides targeted innovative solutions for all customers. The AMADA Group operates in Europe, has 10 branches and 8 production bases in 13 countries/regions, employs 1,500 employees, and provides services to approximately 30,000 customers. There is a strong team behind AMADA's guillotine shears, which ensure their quality.
8. RAYMAX

RAYMAX is a registered brand of Anhui Zhongrui Machinery Manufacturing Co., Ltd. Anhui Zhongrui Machinery Manufacturing Co., Ltd. was established in 2002 and is located in Bowang Special Economic Zone in Anhui Province. The company covers an area of 120,000.000 square meters and has more than 400 employees. These employees are composed of well-trained and qualified machine operators, assembly technicians, and experienced engineers and designers. They are one of the world's largest sheet metal manufacturers.
Zhongrui Machinery is committed to the research and development and production of medium or advanced processing equipment and stamping lines for sheet metal, used in sheet metal punching machines, hydraulic guillotine shears, bending machines, bending machines, and fiber laser cutting machines. Zhongrui has not only obtained AAA-level contracts and honored commitments in the enterprise but also passed ISO9001 certification and CE certification.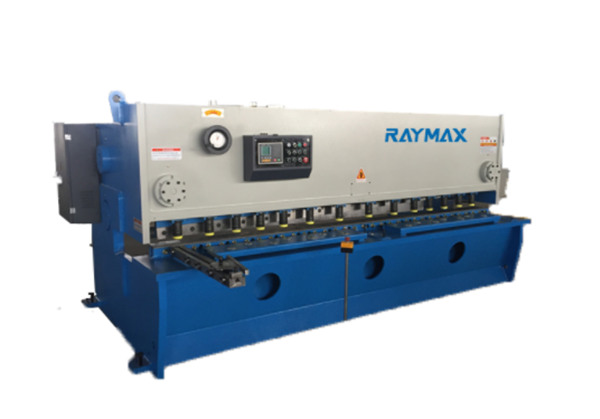 After years of development and accumulation, Zhongrui has continuously strengthened the research and development of new products and produced high-quality guillotine shearing machines.
9. MVD

MVD Machinery is among the top five producers in Turkey. MVD Machinery Company was established in 1968. It mainly provides CNC bending machines, CNC shears, CNC punching machines, CNC punching machines for the sheet metal processing industry. It has more than 70 years of experience.
In 2017, MVD Machinery Company established a research and development center certified by the Ministry of Science, Industry, and Technology to meet the different needs of customers for sheet metal cutting and bending. From Japan to South Korea, from the United States to New Zealand, it provides services for MVD families in 90 countries/regions.
10. DMG MORI

DMG MORI is a joint venture company between DMG of Germany and Mori Seiki of Japan. The DMG MORI brand integrates the advantages of MORI SEIKI 65 years and DMG 143 years. Demag Mori Seiki machine tools are well-known in China and the world and are an important equipment manufacturer in high-end manufacturing.
The vertical, horizontal, three-axis, four-axis, five-axis, turning-milling composite machining center, ultrasonic/laser machining center machine tools produced by Demag Mori Seiki represent the development direction and the highest technological level of the machine tool industry at home and abroad. Among them, DMG MORI's guillotine shears have been sought after by many people.