Principle of laser cutting machine
It is process which using the laser to vaporize the material rapidly and using coaxial auxiliary gas to blow off the vaporized slag. With the control of CNC system, CNC fiber laser cutting machine makes the required workpiece through cutting head moving.
Description and Performance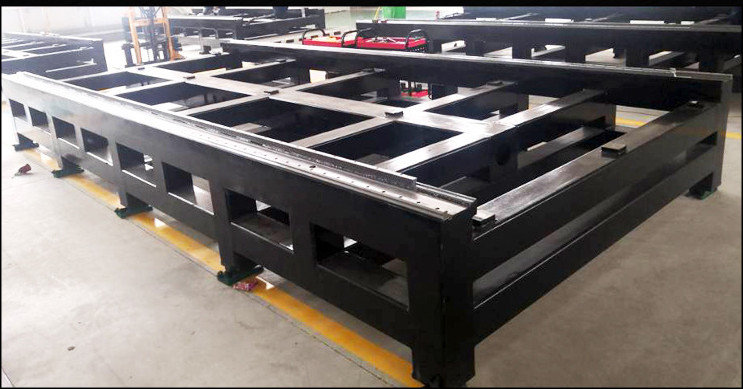 Fiber laser cutting machine equipment can meet the needs of types of sheet metal parts production, except they are equipped with advanced fiber laser cutter for sale.
The fiber laser metal cutting bring you a cost effective, low-maintenance, low operating cost, environmentally friendly solution to your organization.
Raytools fiber laser head ,the laser head can automatically focus, and imported Japan Yaskawa servo motors and drives, high precision, high speed, large torque, performance is stable and durable, ensure the high speed operation of the whole machine.
The positioning accuracy of the machine tool can be 0.02mm and the cutting acceleration is 1.5G. The working life is up to 10 years.
We deliver a machine that provides quality cutting and tolerances with small productivity loss between jobs, equating to higher return on investments.
● The resonator comes with a 100,000 hour warranty from the manufacturer (IPG)
● Higher cutting speeds possible
● Dual interchangeable tables allow for faster loading and unloading, reducing downtime
● Laser wavelength is one-tenth of a CO2 laser
● Reduction in cutting variables or tribal knowledge
● Fiber Laser metal cutting machine is extremely efficient, equates to very low power consumption
● Low cost of operation, energy cost reduced, no laser gases required to produce beam
● High cutting flexibility (Steel, Stainless Steel, Brass, Copper, Titanium, Aluminum, and more)
● Laser beam transmitted through a fiber optic cable rather than with mirrors and channel tubing resulting in negligible power loss.
High-performance servo transmission equipment, imported gear rack and linear guide, also adopted the Harley laser independent research and development of aluminum alloy extrusion bar, gantry lathe bed ,to ensure that the equipment of high speed, extremely precision,
Maximum simultaneous positioning speed: 160m/min
Quick and easy installation
Up to 300% faster cutting
High wall plug efficiency (>30%)
1) Consumable part cost is low. The only parts that need to be changed are nozzles, ceramics and protection glasses over long periods. There are no other consumable costs.
2) Resonator life is over 100,000 working hours.
3) Double ball screw close-loop system and imported open-type CNC system, ensure high accuracy and high working efficiency during high speed cutting.
4) Enclosure design conforms to CE standard for reliable and safe processing. Pallet changer is convenient for material uploading and unloading, improving efficiency. Open structure is easy and convenient for material uploading and unloading. Drawer collecting device makes receiving materials more convenient.
Gantry and double -driven structure of the machine features high rigidity and steady movement.
Steel-weld machine frame gets annealing treatment with constant accuracy.
Transmission mechanism of German.
Rack and pinion enjoys high accuracy and long service lie. The optic path of laser fiber travel is simple and free of maintenance.
Auto programming software is of auto and manual nesting function, leading flexible operation and complete material using.
Detail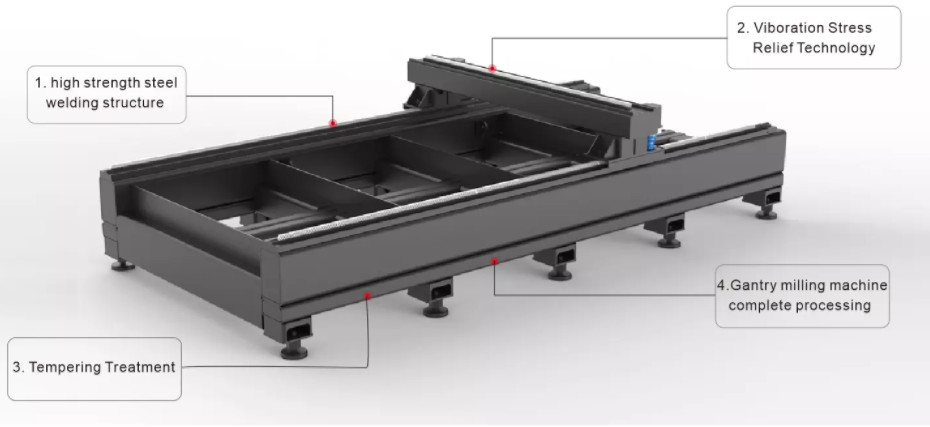 1. Steel lathe bed, 2 tempering process
2. The structure adopts industrial heavy steel structure, under heat treatment, suffers lower temperature tempering and annealing, won't deform after long time use.
3. Flake graphite cast iron with a minimum tensile strength of 200 MPa.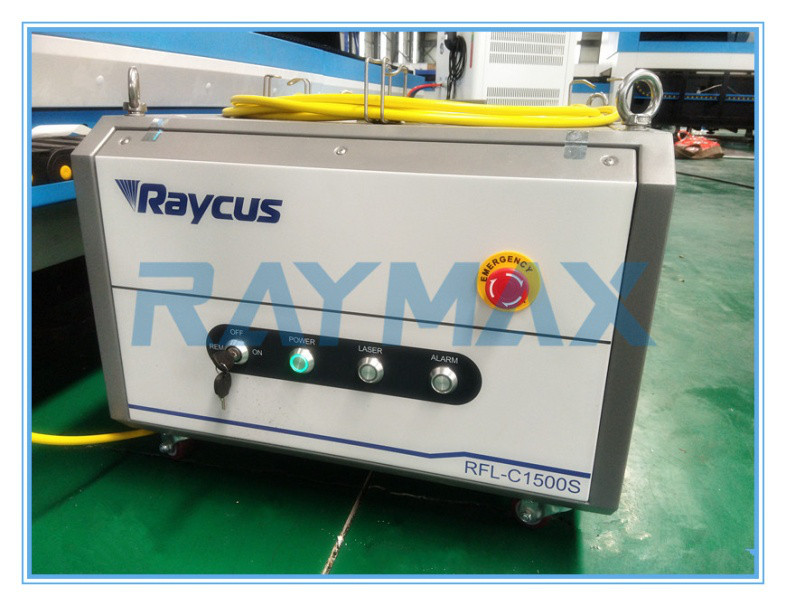 Raycus Laser Source :
Fiber optic laser cutting machine is compact in structure, stable in performance and widely used, Fiber laser has high photoelectric conversion efficiency, good beam quality and low maintenance cost, (The Germany PG Laser source is optional).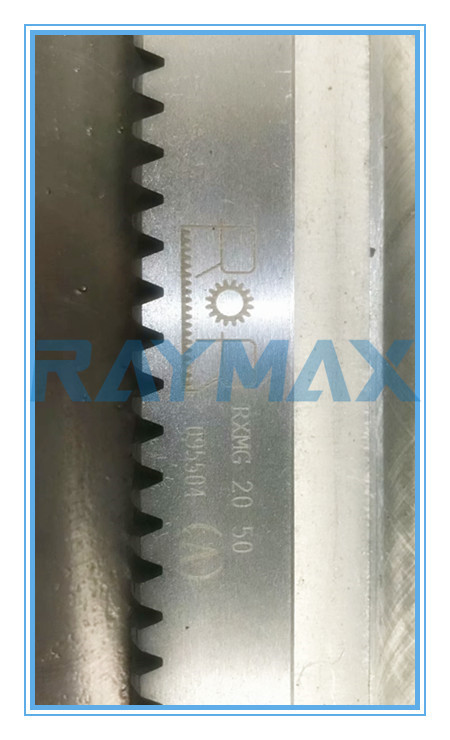 The CNC laser cutting machine gantry structure under the dual drive, linear guide and rack pair inclined installation, the stress state is more reasonable, the movement is more stable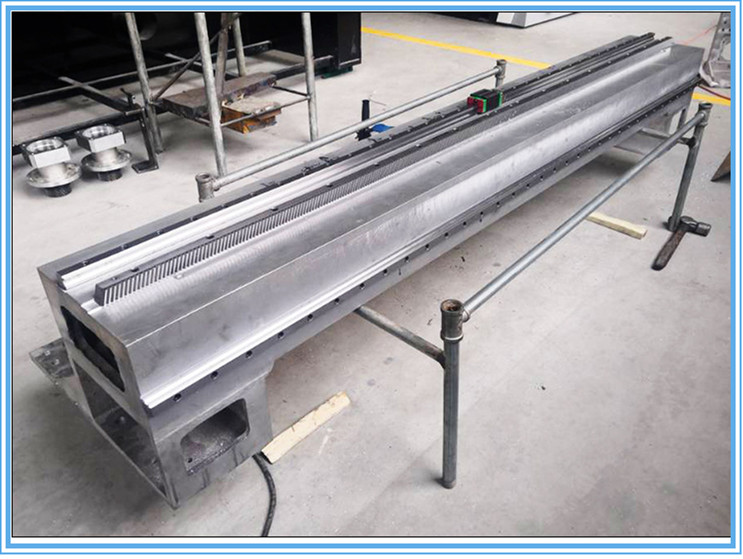 The CNC laser cutting machine gantry structure under the dual drive, linear guide and rack pair inclined installation, the stress state is more reasonable, the movement is more stable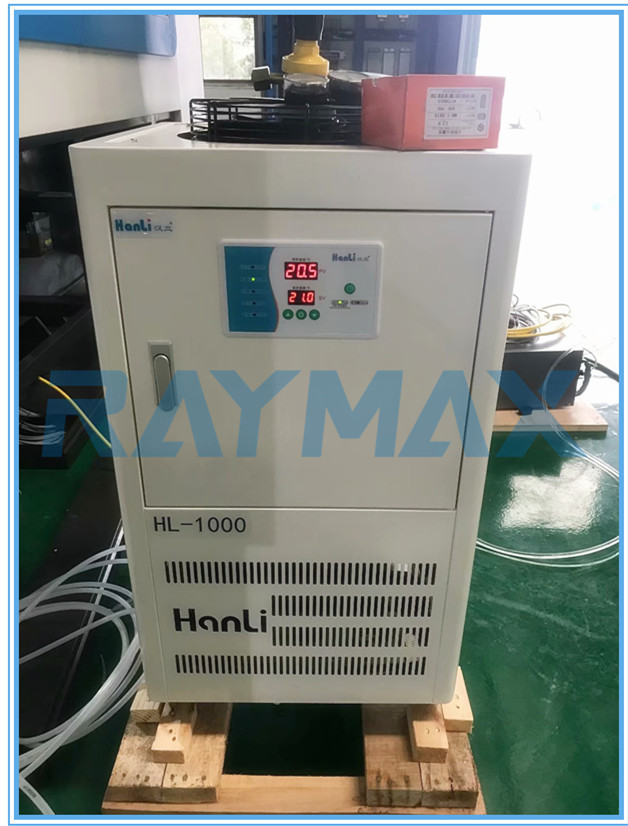 Double temperature double control system
Fiber lasers above 500W need to be equipped with a fiber laser chiller. The higher the power, the higher the cooling capacity of the fiber laser chiller.
Because the laser body and the lens need to be cooled inside the fiber laser, a dual-temperature dual-control chiller can be used to simultaneously cool the laser body and lens.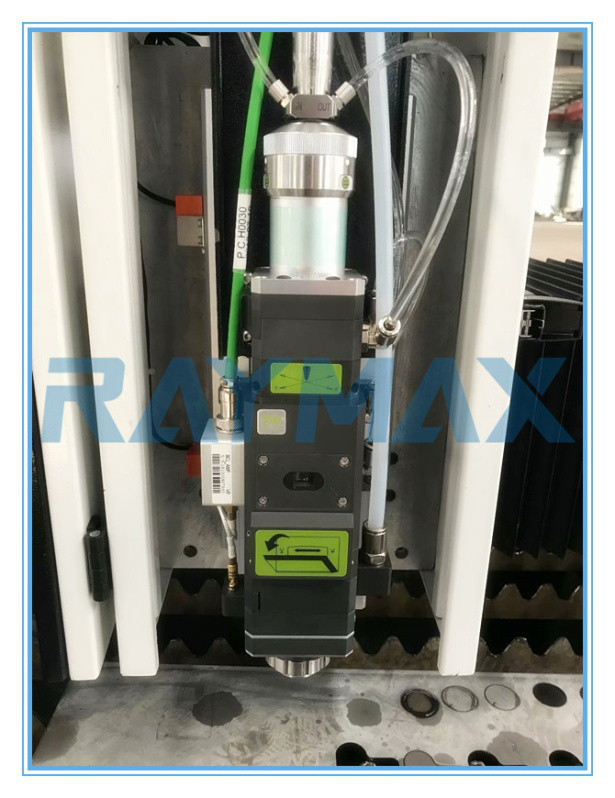 Swiss Raytools laser cutting head
Two of the adjustment, focusing CAM structre, can match various QBH with laser
2. Laser cutting head lighweight design, automatic continuous focus fuction, which can automatically monitor the pressure ,temperature and pollution inside the lens
3. Laser head Automatic focusing
quickly change the focusing mirror of different focal lengths, adapt to a variety of power processing, to meet the cutting of different thickness plates.
Fast and accurately focus work more time-saving and better.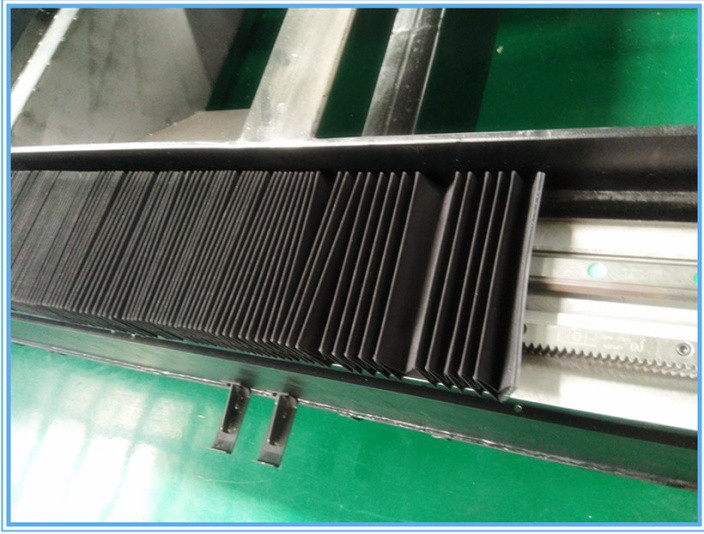 Transmission system
Excellent quality Gear-rack and liner guide rail which with Taiwan imported brand,ensure high precision and speed, and equipped with Dustproof device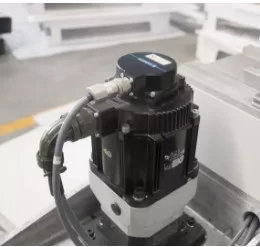 Yaskawa Servo Moto
1. Accuracy: realizes closed-loop control of position, speed and torque; overcomes the problem of stepping motor out of step;
2. Rotating speed: high speed performance, general rated speed can reach 2000~3000 rpm;
3. Adaptability: high strong anti-overload capability, load three times the rated torque, suitable for occasions with transient load fluctuations and fast start required
4. Stable: smooth operation at low speed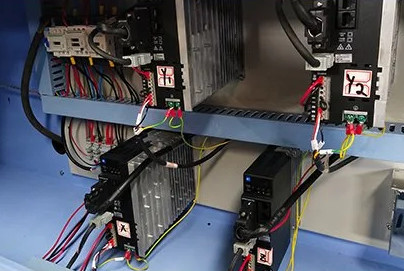 Driver system Japanese servo motor drive,high precision, high speed,high torque,stable and durable performance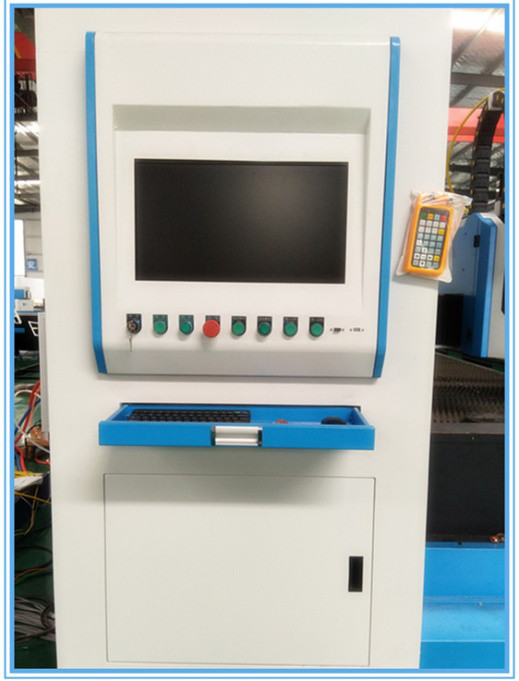 Exact CNC controller
With the professional automatci typeseting software ,the cutting plate availability increase 1%-5%,cutting productivity 10%-30%,significantly improve the cut quality ,process data management,data collection and statistics and other data management fnctions, visualization integrated interface, simple operation ,easy to learn
CNC controller is the most widely used and the most sophisticated controller. It is high speed response , mainly used in high-level laser cutting machine. its processing technology and the powerful graphics editing features are very reliable and practical, extremly High precision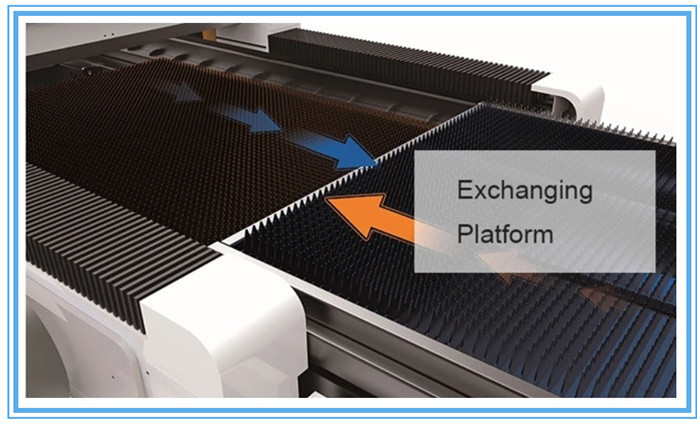 1. Rapid exchanging between two platforms greatly improve work efficiency. Rack and pinion transmission system has higher accuracy, saving feeding time, making operation more efficient.
2. Adopt pipe-plate and multiple pipe welding structure or Triangle structure. Strong shock absorption and wear resistance. Good casting and cutting performance. Excellent lubricity, corrosion resistance and dimensional stability. Low thermal sensitivity and bed gap sensitivity reduce the loss of equipment in using, so the machine accuracy could maintain for a long time, and no deformation in a life cycle.
CAD-CAM System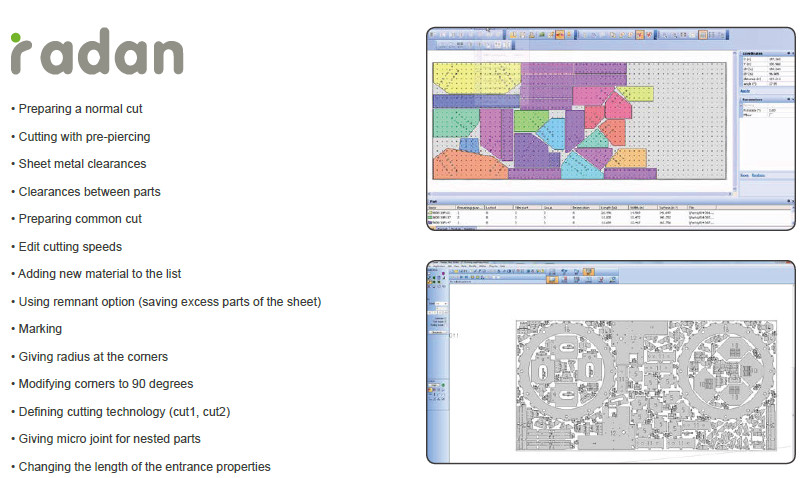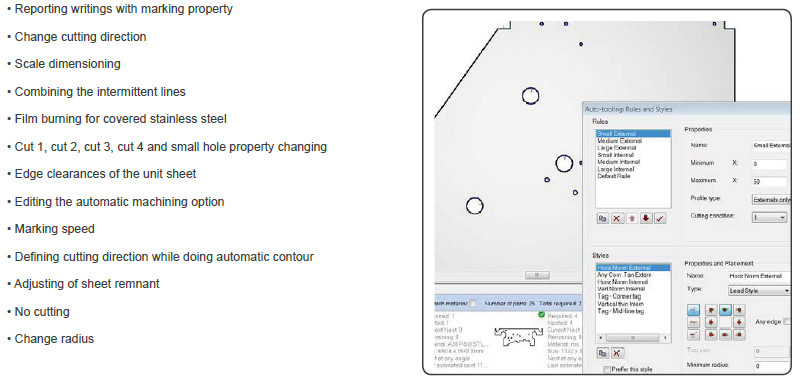 Technical
Type
Unit
3015
4015
4020
6020
6030
Working table
mm
3000x1500
4000x1500
4000x2000
6000x2000
6000x3000
X-axis stroke
mm
3050
4050
4050
6050
6050
Y-axis stoke
mm
1525
1525
2025
2025
2525
Z-axis stroke
mm
200
200
200
200
200
XY axes positioning accuracy
mm
0.02
0.02
0.02
0.02
0.02
X,Y axes repetition accuracy
mm
±0.02
±0.02
±0.02
±0.02
±0.02
X,y  axes max speed
m/min
120
120
120
120
120
Laser power
W
500/750/1000/1500/2000/3000/4000/6000/8000