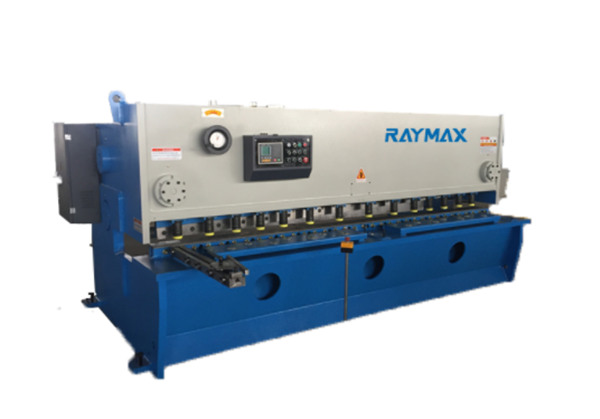 Product Description
1 Adopt Series type structure, with economic type special-purpose digital control system.
2 Back gauge position is displayed in real time.
3 Multi-stages program, automatic operation of back gauge, continuous positioning, relization the automatic adjustment of the position of back gauge with excellent precision.
4 Shear time calculation, display the amount of shear in real time, record the position of back gauge, program and parameters in power break.
5 Back gauge use imported ball screw, which improve the precision of the positioning of back gauge and also the precison of the processing of the machine.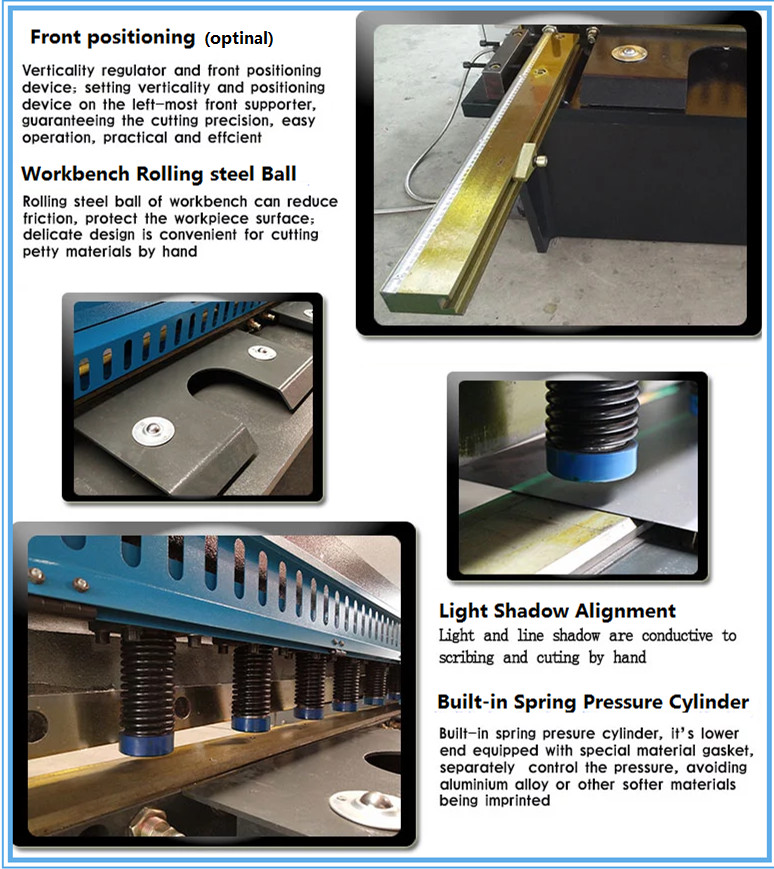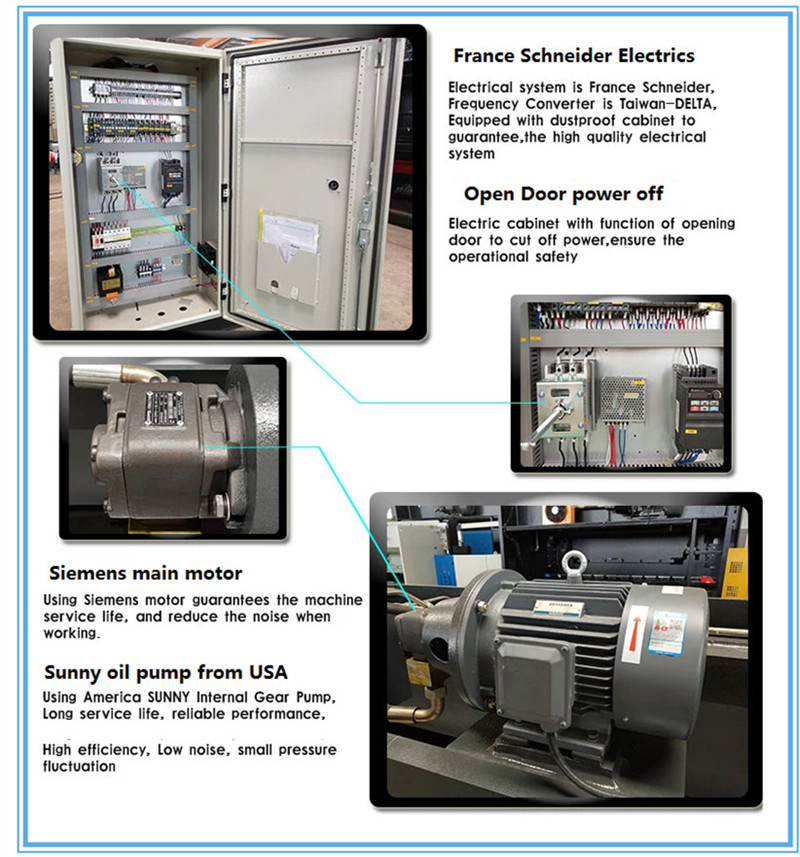 Performance:
1.Frame welded, vibration to eliminate stress, high in rigidity, sturdy an durable. Hydraulic drive, swing beam, return of knife beam is smooth and prompt by accumulator or nitrogen cylinder, stead & reliable perfoman.
2. The position of low blade can be adjusted to ensure the epuilibrium of the gap after regrinding. the protable and prompt
adjusted of the blades gap, the value of gap is indicated by dial, positioning reliable.
3. Setting the backgauge by motor. The displessly devices used to the backgauge value and the shearing times are on the front of the machine.
4. The stroke of knife or cbeam can be adjusted steplessly, conveniently an fast.
5. Preselection of single or continous strokes. Preselection of cutting number and cutting strokes.