Hydraulic Shearing Machine Features include:
1. Solid monolithic structure
2. An avant-garde hydraulic system
3. Blade carrier beam: Thrust cylinders on the cutting axis with blade carrying beam
4. Blade pressure cylinders, with auto-regulating pressure, based on cutting force
5. Blade carrying beam guide over the whole cutting length
6. Rear regulator with recirculating ball screws
7. Running wheels' table and frontal support
8. Twin-edged blades
9. Cutting line with LED illumination
10. Estun E21s numerical control
11. Frontal support frame complete with retractable adjustable guides, millimetre rule and running wheels
12. HIWIN Ball screws & Polished rod with 0,05 mm accuracy.
Maximum Solidity
The robust monolithic structure is a guarantee of great stability and precision of cut. Even the design is perfected according to criteria of maximum functionality and efficiency, such as to reduce maintenance and operator interventions to the minimum.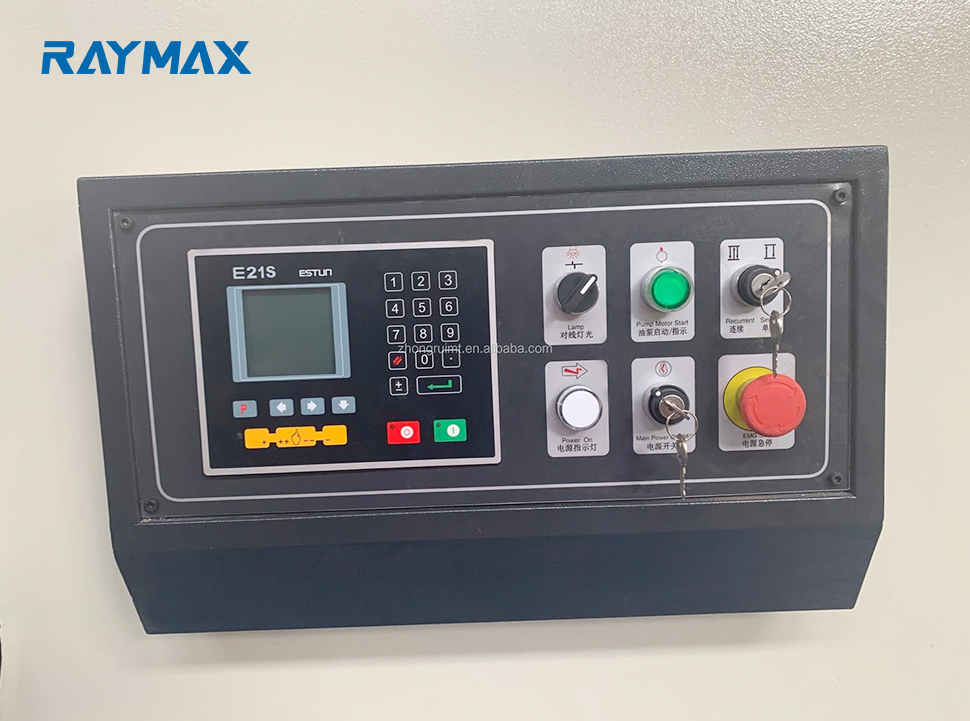 Hydraulic Guillotine Shearing Machine
This workshop machine is made of high grade steel, has rugged construction as well as provides efficient performance. It is one of the machine tools with a framework structure designed for all steel welding. Its replacement is facilitated by equipping the Hydraulic Guillotine Shearing Machinery with a mobile workbench, stroke digital display and an electronic protection device. Depending on the nature of processing requirements, the working pressure can be adjusted within specified ranges. Hydraulic guillotine type plate shearer has centralized button control hence easy to operate. This workshop machine is applied in industries dealing in precision sheet and plate working.

Hydraulic Guillotine Shear Machinery offers the following benefits to customers:
1. Its steel weld frame structure possesses good stability and rigidity
2. sheet distortion is highly reduced due to use of adjustable shearing angle
3. has a high integrated hydraulic system hence reliable and durable
4. rectangular blades can accommodate up to four cutting edges hence long service life
5. uses hand wheel for accurate, fast and convenient adjusting of the gap between the blades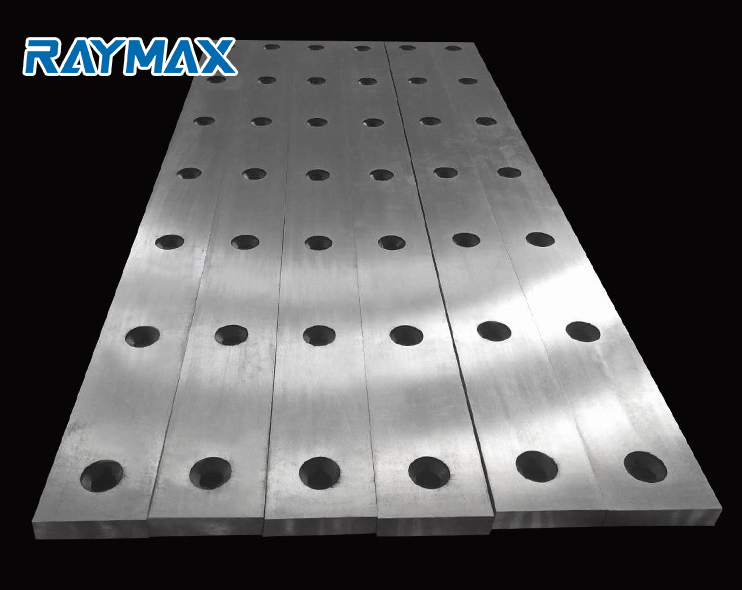 PRODUCT SPECIFICATIONS
| | | |
| --- | --- | --- |
| No | | |
| 1 | | |
| 2 | | |
| 3 | | |
| 4 | | |
| 5 | | |
| 6 | | |
| 7 | | |
| 8 | | |
| 9 | | |
| 10 | | |
| 11 | | |
| 12 | NO. of holding Down Cylinder clamp | |