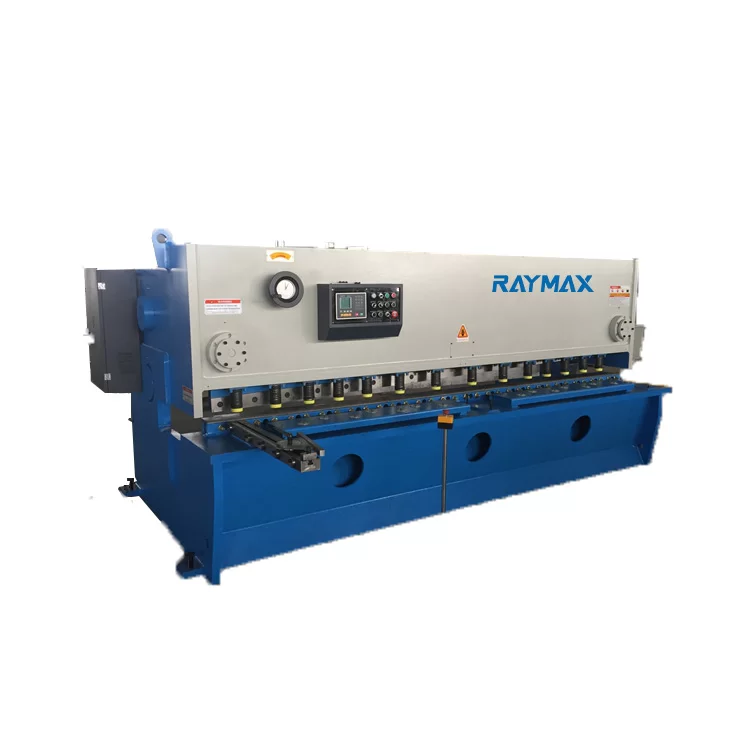 A hydraulic guillotine shearing machine is ideal for custom metal fabrication applications. The major components of guillotine sheet metal shears, both over-crank and under-crank, including the side-stands, the bottom connecting plate, the hold-down, the top connecting plate, and the blade carrier. Its worked cutting device that comprises a horizontally oriented fixed lower blade and a horizontally-oriented moving upper blade that goes in vertical guide channels. It accompanies the ability to cut the most demanding materials precisely and productively. A hydraulic guillotine shear can be utilized thickness up to cut mild steel with thickness up to 6.35 mm and stainless steel with thickness up to 3 mm. The guillotine shearing machine is designed with the most extreme cutting length of 4000 mm.
As a top 10 guillotine shearing machine manufacturer, RAYMAX's hydraulic guillotine shears have strong welded steel construction suitable for long operation time. The design of the frame, cutting beam, and back gauge to ensure the highest rigidity and resistance to torsions and deformations. With a strong design, customers can get maximum cutting quality. With Easy to use CNC controller operator enters the thickness and the type of the material and controller automatically adjust the cutting angle and blade gap.
Feature
①  Integrated steel sheet welded structure, eliminate stress by vibration, with good rigidity and stability .
②  Adopts advanced hydraulic integrated manifold, compact structure, reduce the pipeline connection, improve the reliability of system and easy maintainability.
③  Series oil cylinder machine in shear, shearing angle will not move
④  Return smoothly and quickly ,accumulator. Blade gap hand wheel adjustment ,accurate, rapid and convenient, shearing angle adjustable , reduce the sheet metal distortion
⑤ Electric ram stroke makings, monitor, convenient and accurate position
⑥ The angle of shear is adjustable ,minimize distortion of plate
⑦ Motorized back gauge , position display to improve its precision and convenience
⑧ Rolling material support ball in order to minimize scuffing as well as friction resistance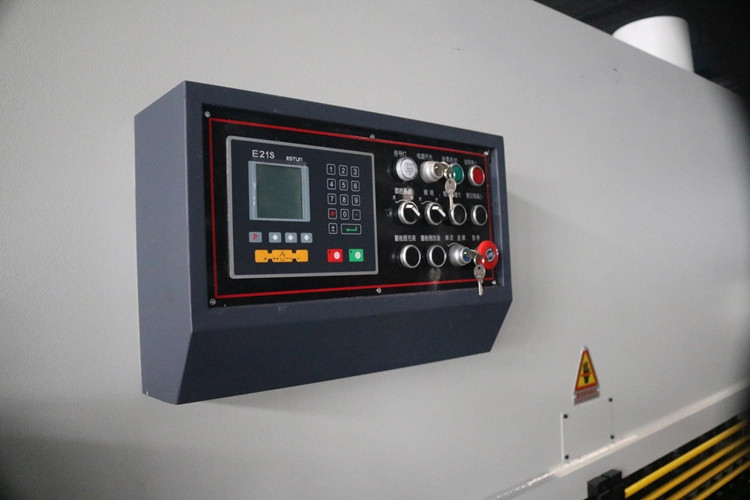 E21S controller
Backgauge (X axis ) movement control
Control AC motor or inverter
Intelligent and unilateral positioning
Work-piece counting function
Double programmable digital output
40 programs stored, 25 steps per program
One key back-up/restore of parameters
Unit for mm/inch
Language for Chinese /English
Cutting angle adjustment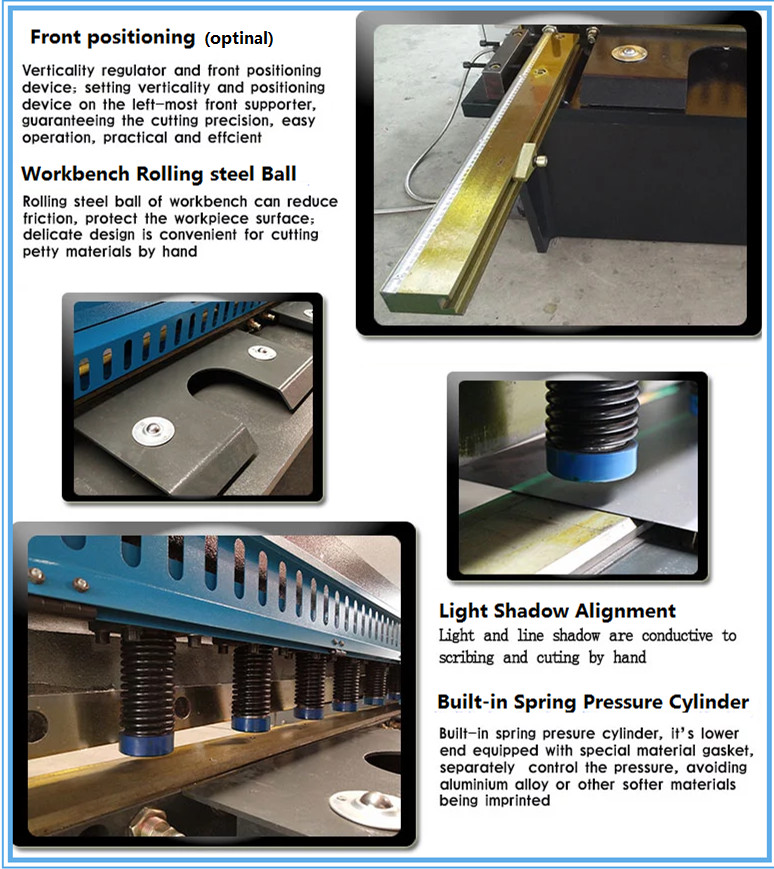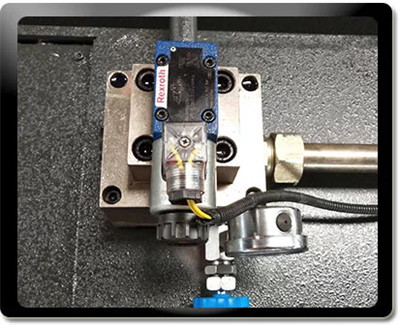 Germany Bosch Rexroth hydraulic valve
Germany Bosch Rexroth integrated hydraulic valve block, hydraulic transmission with high reliability, integrated hydraulic system can effectively alleviate problems caused by leakage of hydraulic fluid .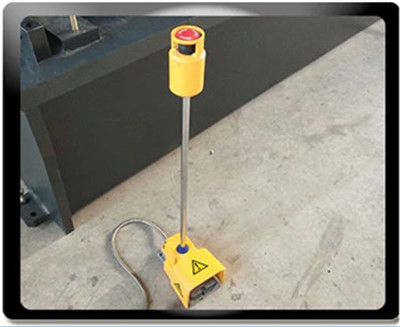 Foot Pedal switch
South Korea KACON foot pedal switch with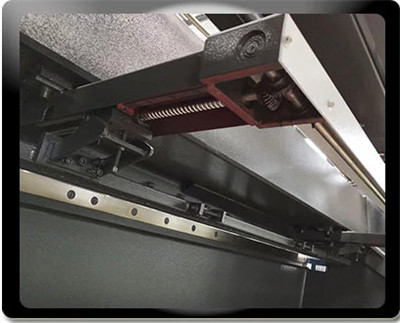 Back gauge
Hiwin ball screw and liner guide
Ball screw and linear guide rail to maintain high precision
Good performance step motor with reduce
Timing belt is driven by AC motor ,assures the synchronism of two ball screws.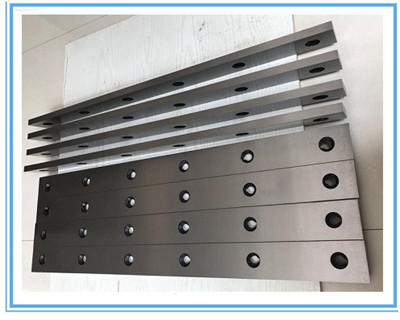 Upper blade with 4 cutting edges
Bottom blade with 4 cutting edges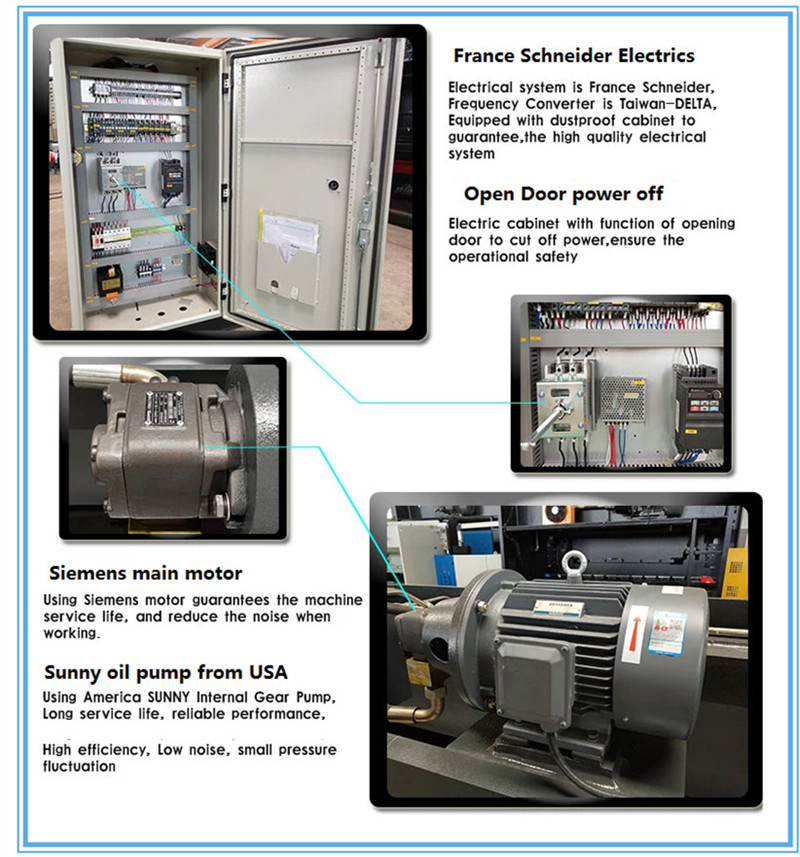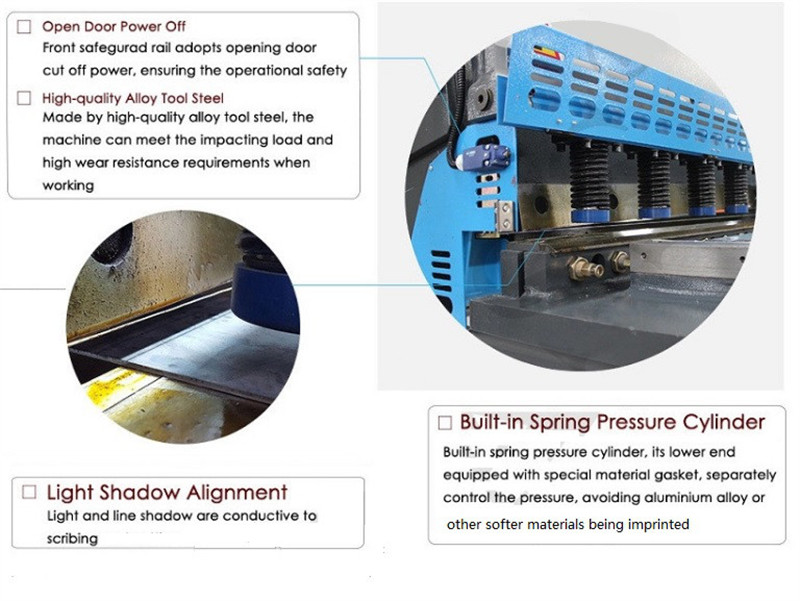 Technical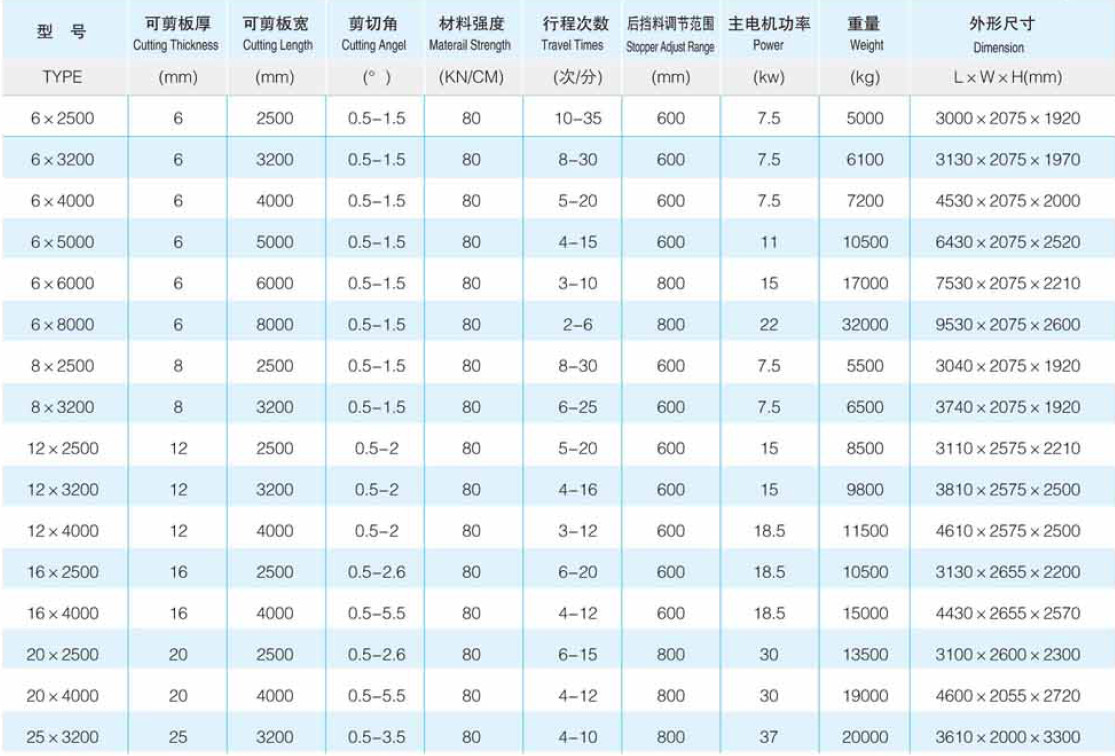 Optional