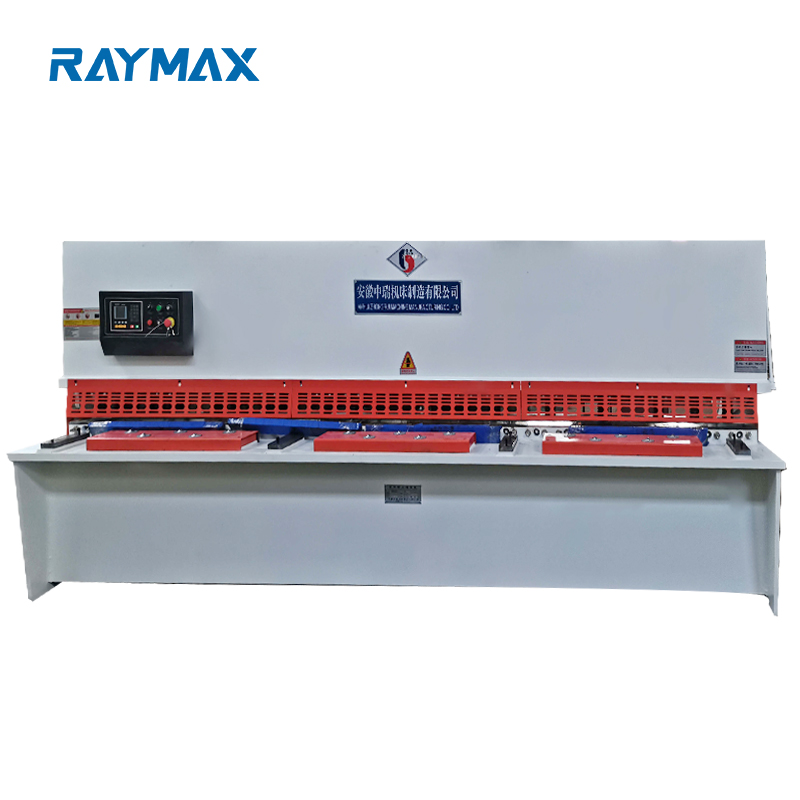 heavy duty steel plate guillotine hydraulic metal shear Standard Equipment:
1. Rapid and precise blade clearance adjustment by single handle on the side frame
2. Multi Edge Blades for cutting Aluminium, Mild Steel and Stainless Steel
3. Cutting Line Illumination and wire for shadow line cutting
4. Counter of Strokes, Cutting Length Adjustment
5. Hydraulic and Electrical overload protection
6. Squaring Arm and Front Support Arms
7. Estun E21S NC control
8. Germany Bosch-Rexroth Hydraulic
9. Schneider Electrics
10. Hydraulic and Electrical overload protection
11. Delta inverter with ball screw and polished rod with 0,05 mm accuracy.
12. Side guard is standard meeting CE regulations.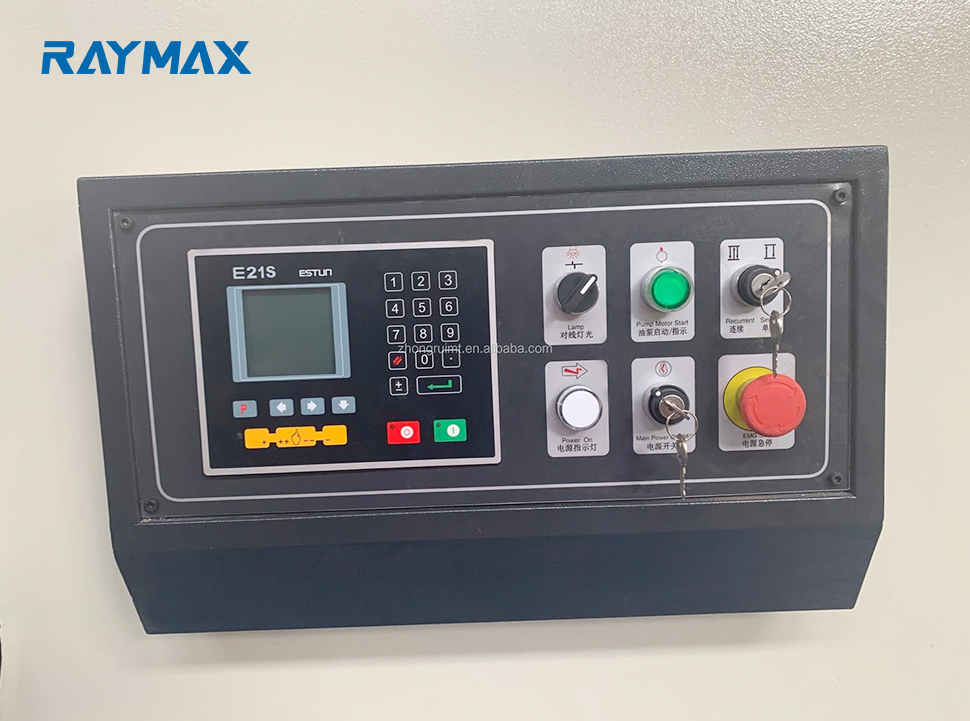 Hydraulic system
Adopt integrated hydraulic control system, more reliable and easy for maintenance.Hydraulic system is from Bosch
-Rexroth,Germany.All pipes, flange and joint with vibrations proof and leakage proof design and setting All seals in cylinder is
Volqua from Japan,the most famous brand,good quality and high performance
Electrical system
Electrical Cabinet under the standard of IP65, Electrical under international CE Standard, safe and reliable, strong anti
interference capability.Protective fence and the safety interlock to ensure the operation safety. Have a movable single-hand pedal
switch,easy to operate.Front Side Covers with safety switches, Back light safety guards,Foot pedal conforming to CE regulation.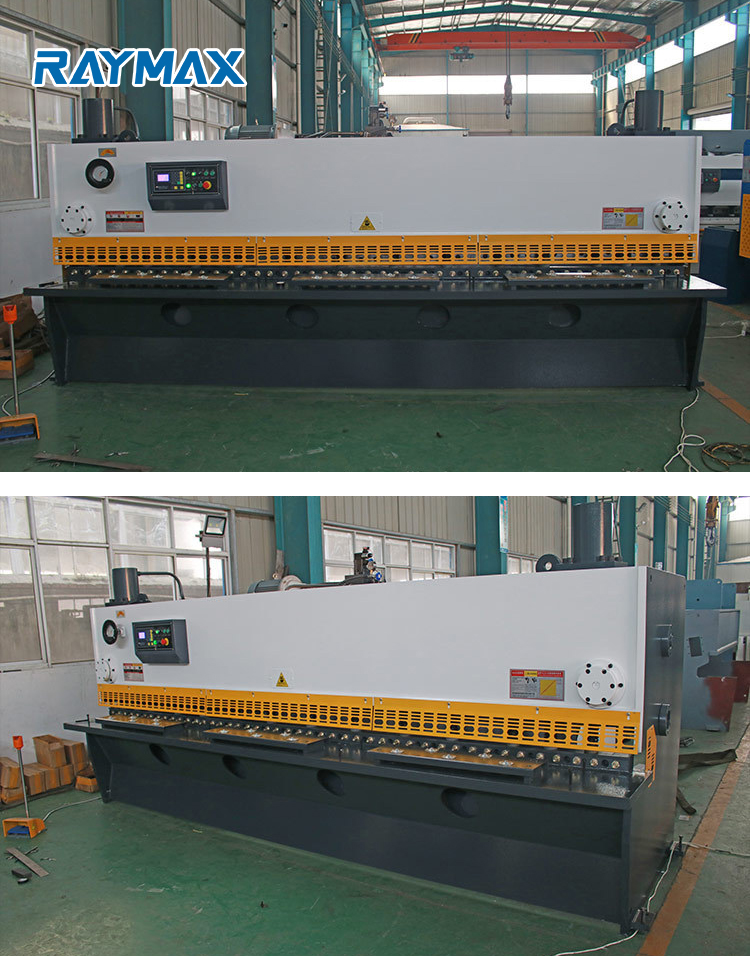 Blade Adjust and Cutting Precision:
Shearing angle is Variable, which can reduce the shearing deformation of sheet metal and can shear much thicker sheet metal.
Function of shearing in sections, function of aligning with light.Upper blade holder has inward tiling structure to facilitate
material feed in and also enhance accuracy of the work piece.
Rectangular blades with four cutting edges to prolong working life, adjustable shearing angle to reduce deformation of the sheet.