QC12 Hydraulic guillotine shear is suitable for making heavy-duty cutting off for more production requisite. The hydraulic guillotine shearing machine is known for its great efficiency in shearing. It is designed as a guillotine with a table to store the sheared material. The actuator is formed by an electric motor in conjunction with a gear mechanism that directly drives the shearing beam. When cutting, the locking system is designed to avoid damaging the metal sheet. When the guillotine sheet metal shear is in operation, Its rigidity, strength, vibration characteristics, dynamic stresses, and factor of safety need to be examined critically. The vibration and strength characteristics of the machines and the blade carrier, when the thickness of the plates are changed, also need to be examined.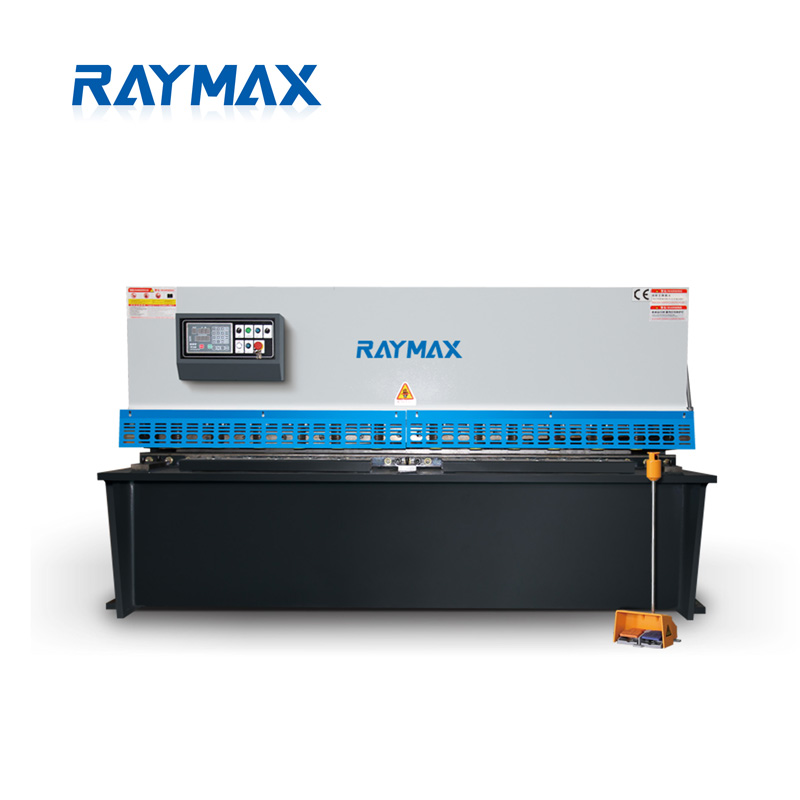 The hydraulic guillotine shearing machine is suitable for working over sheet metals and plate metals. They are intended for cutting various types of table sheet materials made of steel, stainless steel, aluminum, copper, cardboard and etc. The guillotine sheet metal shear is featured with excellent functional aspects that make it a top preference in many metalworking industries. Zhongrui, a professional guillotine shearing machine manufacturer in China, provides high productive hydraulic guillotine shearing machine with rock-solid hydraulic, accurate ball screw back gauge, user-friendly CNC Controller.
The Main Feature
● Entire welded frame, tempering
● Steel plate welded structure is adopted, with hydraulic transmission and accumulator return, typical of an easy operation, reliable performance, and nice appearance, fitted with digital display system.
● Indication by indicator is provided for adjustment fo blade clearance for a handy and prompt adjustment.
● Alignment device with lighting and control device for shearing stroke are ste, with a handy and rompt adjustment
● Rolling material support bal is provide, to minimize fish tail with sheet bar andto reduce frictional resistance
● The guillotine shearing machine tool is provided with the functions of digital display, soft limit, as well as prompt for one-way positioning clearance, and automatic counting for shearing
● The rear stopper is fitted with code and digital display system, so that the position of rear stopper is displayed more accurately, thus to further enhance the shearing precision of this machine
● Blade clearance indicated, easy for adjusting .
Hydraulic System
Hydraulic system is from Bosch -Rexroth, Germany.
● Adopt integrated hydraulic control system, more reliable and easy for maintenance.
● Hydraulic transmission with high reliability, integrated hydraulic system can effectively alleviate problems caused by leakage of hydraulic fluid.
● Overload overflow protection is outfitted to hydraulic system, which can assure no leakage, and the oil level can be read or seen directly.
● The hydraulic system is made in compliance with current regulations (Directive 98/37 EC).
Controller E21S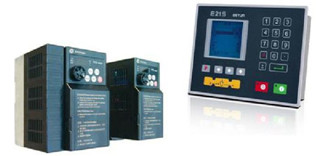 ● monochrome LCD Box Panel.
● Integral factor programmable freely
● Automatic positioning control
● Spindle allowance offset
● Internal time relay and Stock counter
● Backgauge position display, resolution in 0.05mm
The detail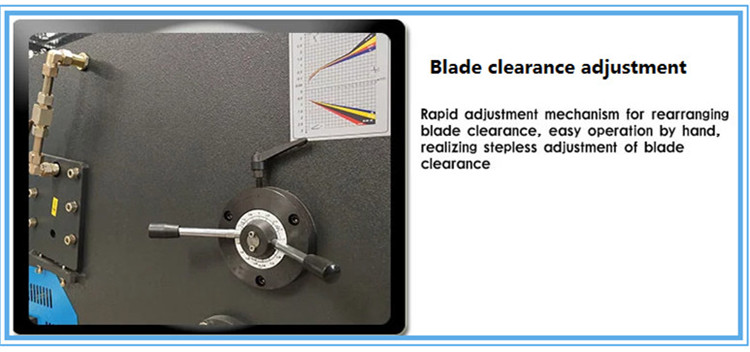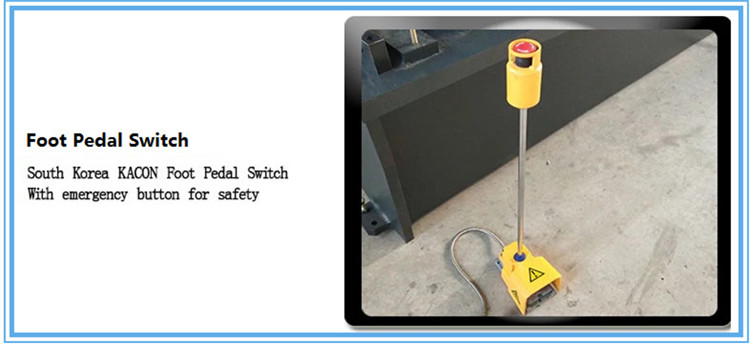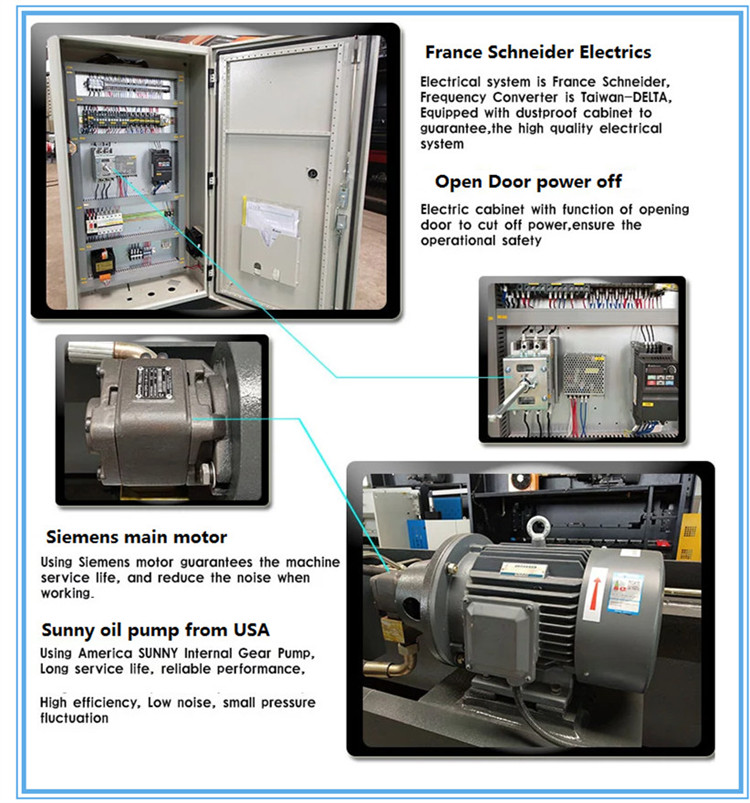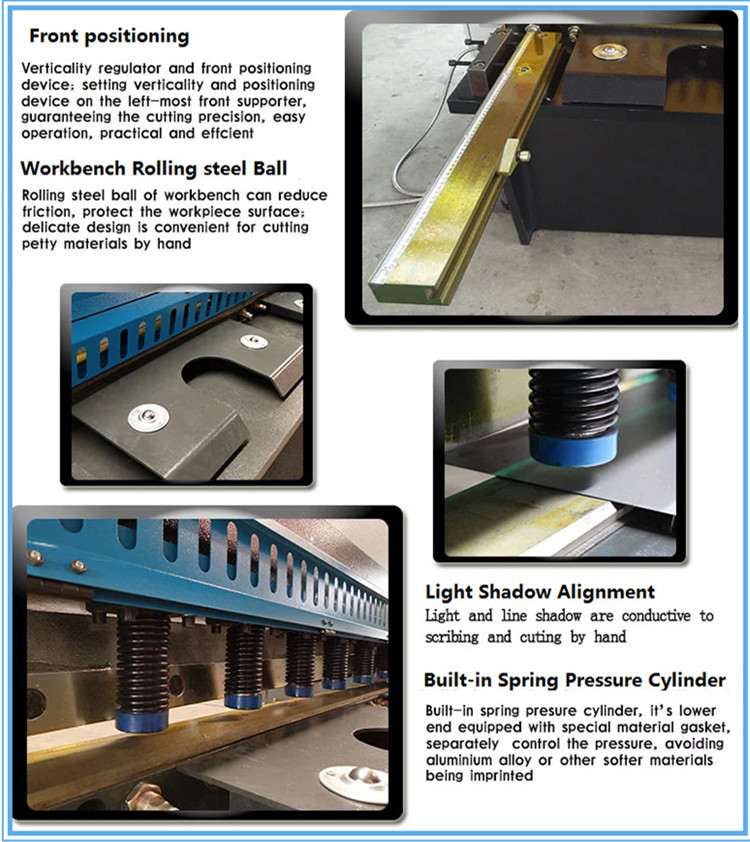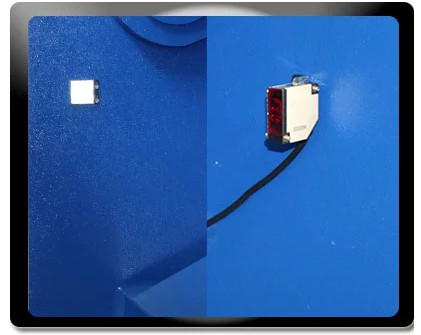 Back Photoelectricity protection
It protect the worker's safety ,when the dangerous edge has been touched ,the machine will stop automatically.