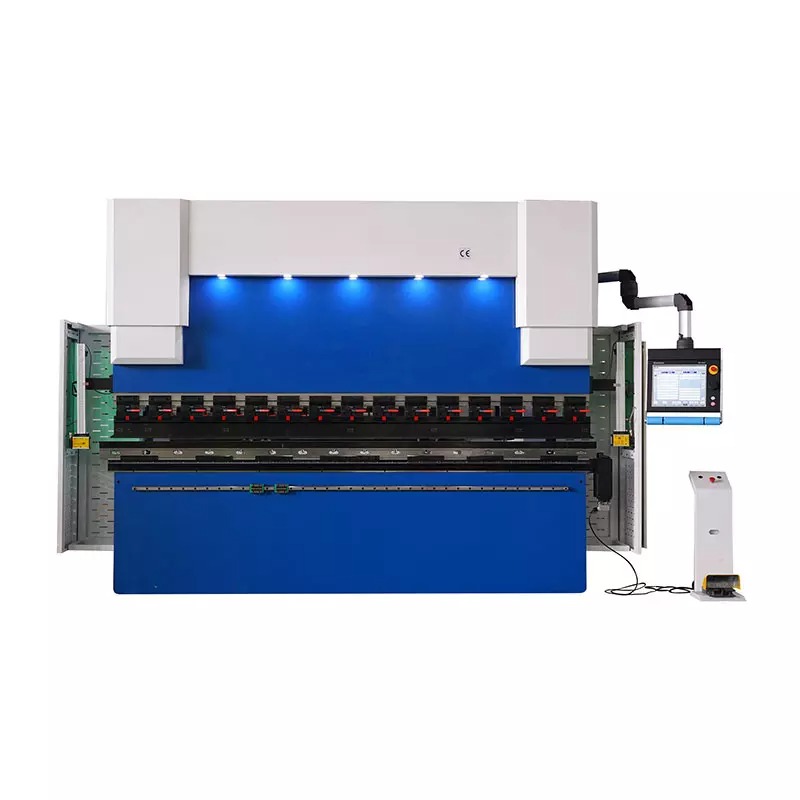 1. Multilingual interface
2. 3D bending programming
3. can import. setp/iges files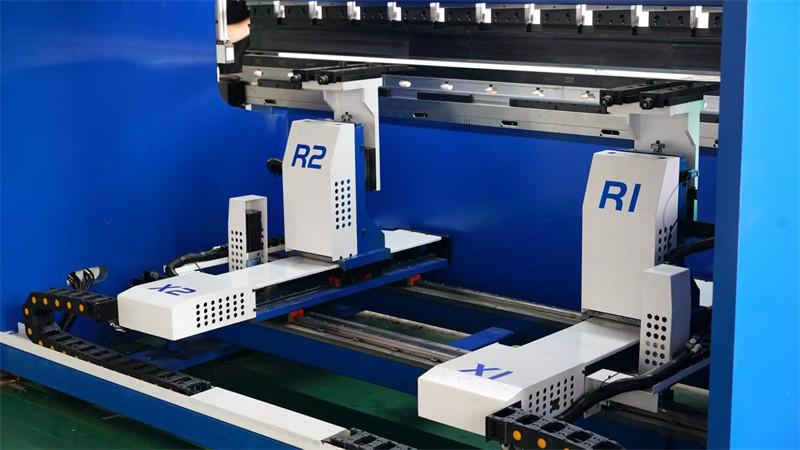 Feature
1. The main mechanical structure of a machine tool is composed of frame ,column , slider ,worktable ,main cylinder, back carrier and other parts. Through finite element analysis and optimization design by three-dimensional software, the structural strength and rigidity of each main component can be fully ensured
2. Internal stress of welded parts can be eliminated by tempering and vibration aging
3. Self-lubricating material is used on machine tool guide way so that there is no need for frequent lubrication and maintenance
4. The transmission structure of machine tool adopts upper dynamic bending design to ensure low noise and stable working conditions. Bottom dead center can suspend and hold pressure to ensure accuracy of work pieces.
5. The movement and location of the left and right cylinder are controlled by axis Y1 and Y2,closed loop control system consists of electro-hydraulic servo valve, grating ruler cnc system . Each axis can work in programming mode, and the slider has high positioning accuracy when pressing to workpiece. The grating ruler is connected with the worktable to eliminate the effect from column deformation on the slider position .
6. The compensation of worktable deflection is controlled by the V-axis of NC system. Automatic hydraulic deflection compensation system consists of a set of hydraulic cylinders which located under the worktable. The CNC system can control the relative displacement of cylinder according to the load value at work, forming a cluster of ideal compensation curve in addition ,a wedge-style compensation mechanism is built on the Slider, so the wear loss caused by long-time working of the upper and lower mold can be compensated
7. The back carrier is controlled by x-axis of NC system, driven by servo motor and ball screw, and transferred by linear guide way.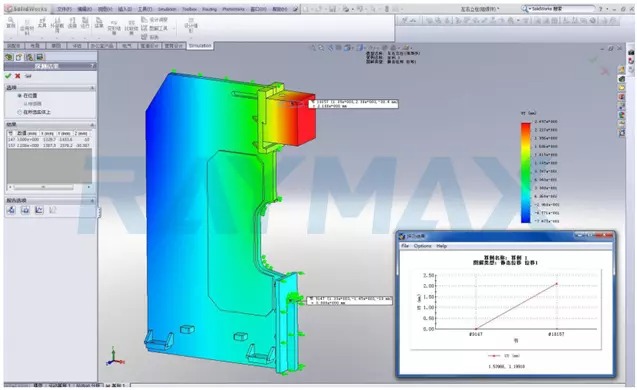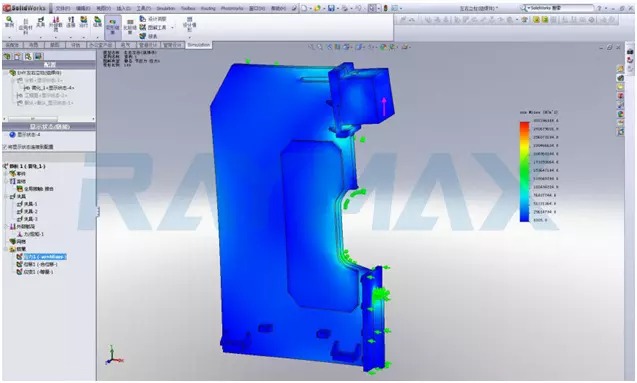 Backgauge system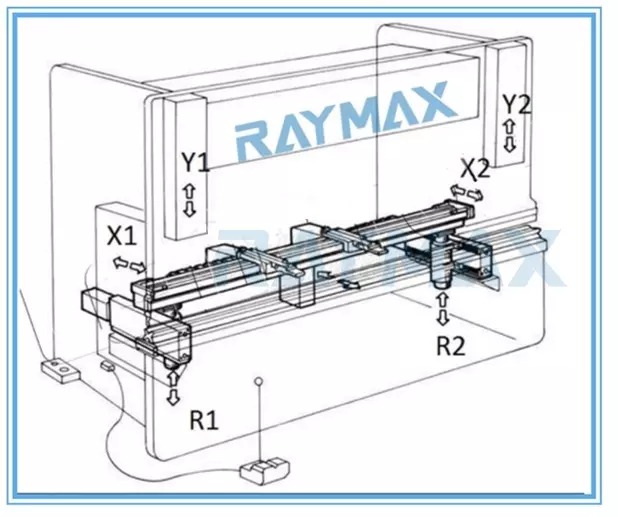 Y1----Left cylinder electro-hydraulic synchronous closed loop control axis.
Y2--- Right cylinder electro-hydraulic synchronous closed loop control axis
X1,X2Back gauge moving axis (back and front)
R1,R2 Back gauge moving axis (up and down).
Z1,Z2 Two stop fingers moving axis (left and right).
V CNC crowning axis.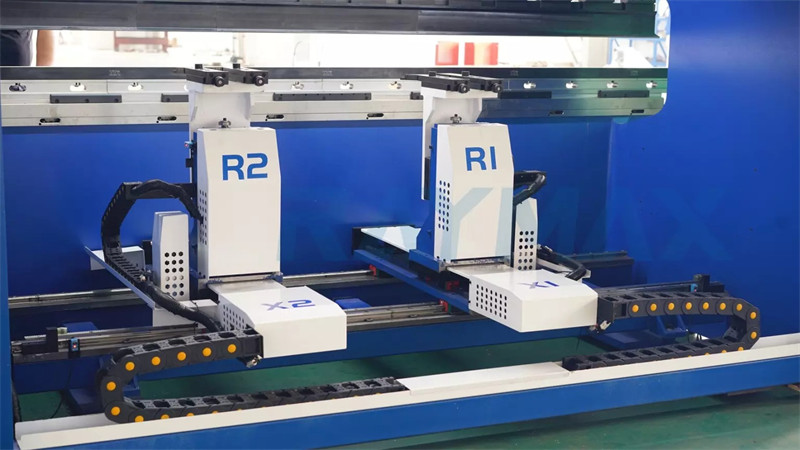 The back gauge is made of high-strength aluminum alloy material s, driven by servo motors and adopts ball rods and linear guide rails, with good positioning accuracy.
Full envelope design free of maintenance.
DA66T
The new generation DA-Touch controls offers an even higher grade of efficiency in programming, operation and control of today's press brakes. Ease of use combined with state-of-the-art technology go hand in hand, improving productivity.
The touch screen gives access to the proven Delem user-interface and enables direct navigation between programming and production. Functions are directly located where you need them, offering optimized ergonomics throughout the application.
The DA-66T offers 2D programming that includes automatic bend sequence calculation and collision detection. Full 3D machine set-up with multiple tool stations giving true feedback on the product feasibility and handling.
Highly effective control algorithms optimize the machine cycle and minimize set-up time. This makes using press brakes easier, more efficient and more versatile than ever.
● 2D graphical touch screen programming mode
● 3D visualization in simulation and production
● 17" high resolution colour TFT
● Full Windows application suite
● Delem Modusys compatibility (module scalability and adaptively)
● USB, peripheral interfacing
● User specific application support within the controllers multitasking environment
● Sensor bending & correction interface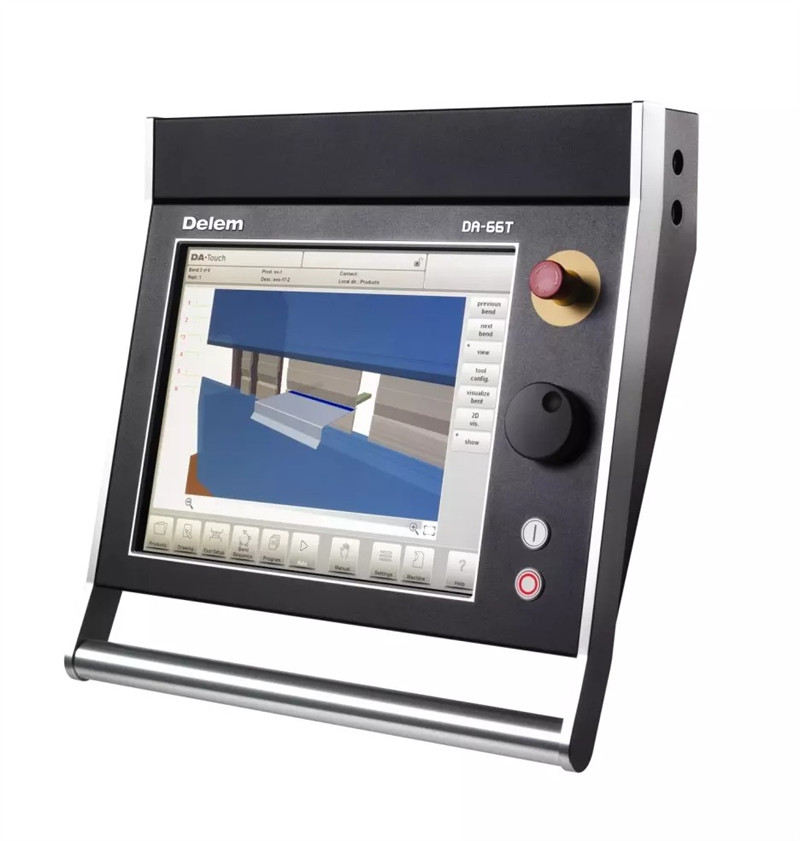 Offline software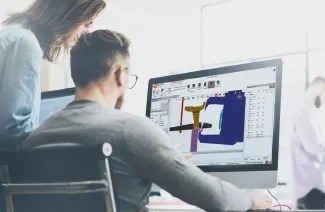 ● Full scale offline programming
● 2D/3D automatic bend sequence calculation
● Graphical product programming and bend sequence generation
● Feasibility studies and production
● Collision detection
● preparation
● Product sharing over Windows networking with press brake CNC
● Machine setup preparation including print functionality
The detail of cnc hydraulic bending machine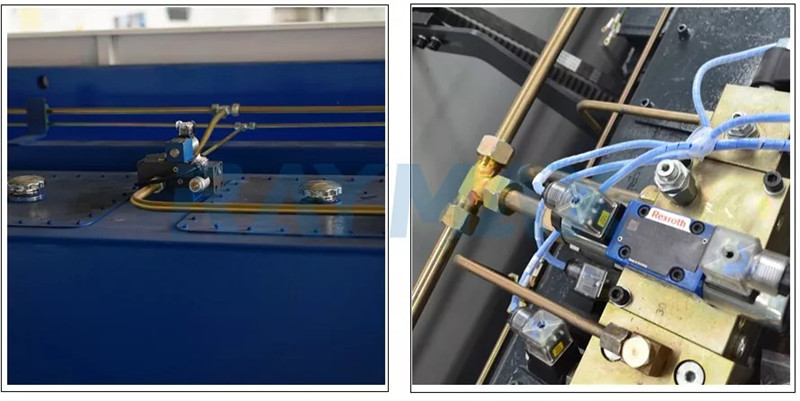 High pressure clamp tubing connection
High pressure non-oil, easy to maintain
German Rexroth valve ,fast pressure response
The machine can work continuously under rated load
1. Linear encoders
2. Measuring step 5 um connection rod connection large mounting tolerances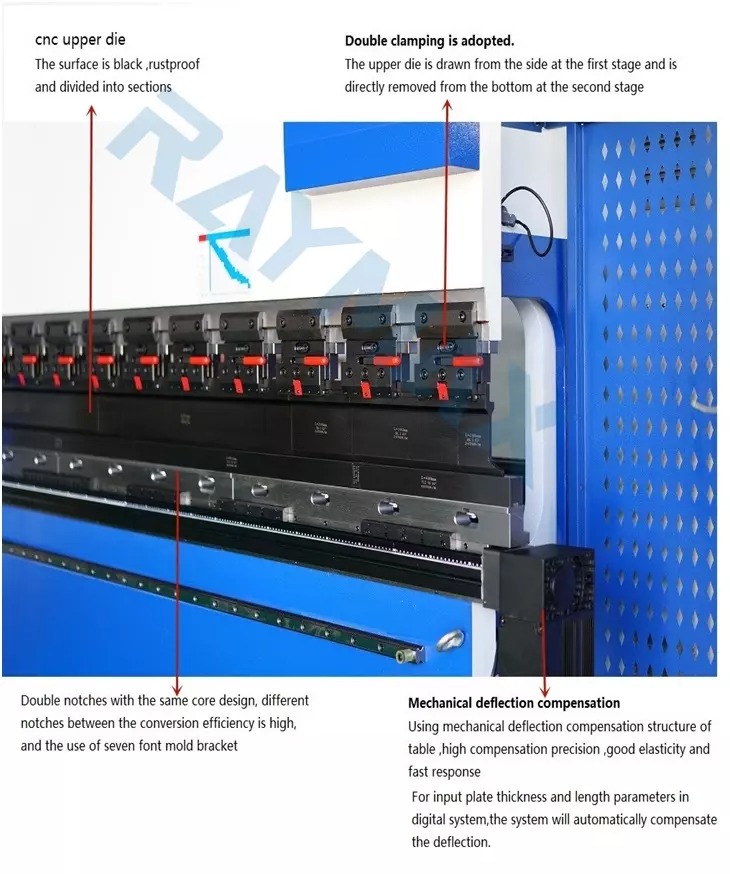 The crowning
● The lower table is equipped with an automatic deflection compensation mechanism, and the compensation amount is automatically set by the numerical control system to ensure the uniform bending accuracy of the workpiece.
● The workbench adopts unique design, which effectively reduces the deflection of the lower die.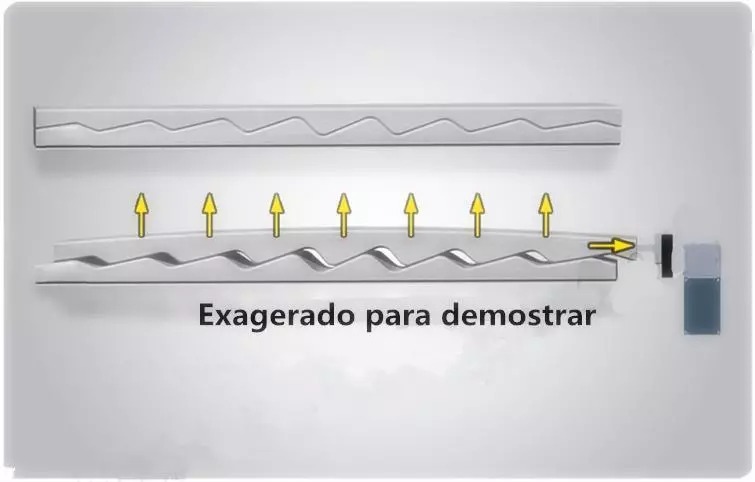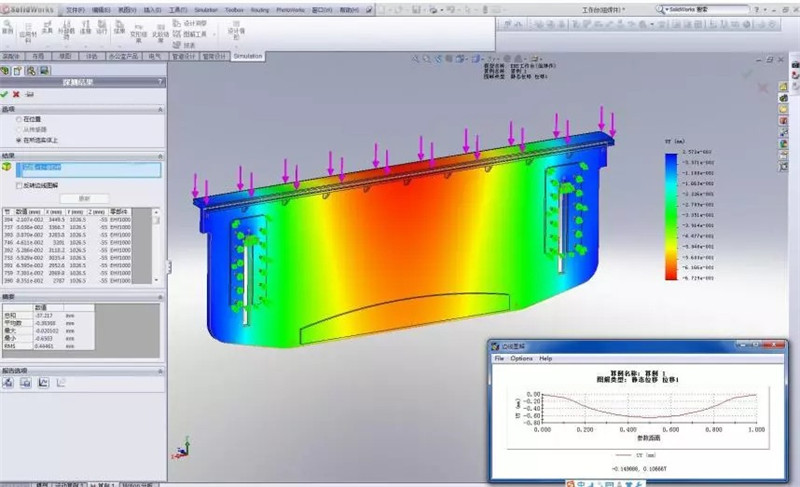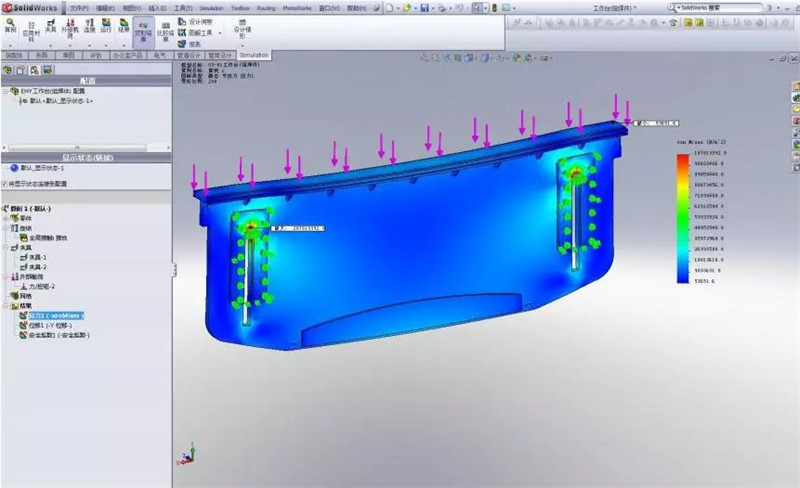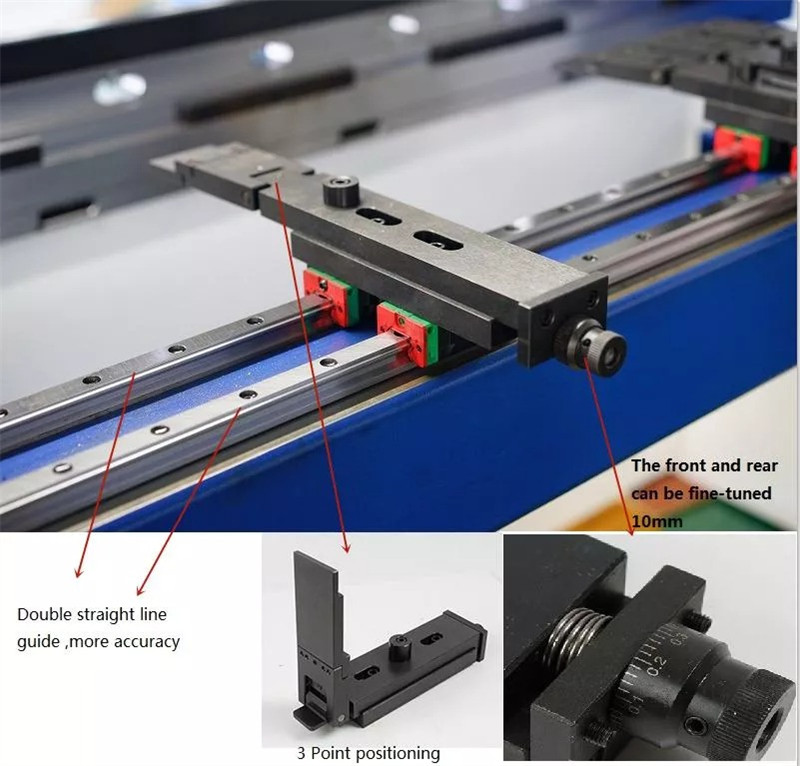 Linear encoders
Measuring step 5 um connection rod connection large mounting tolerances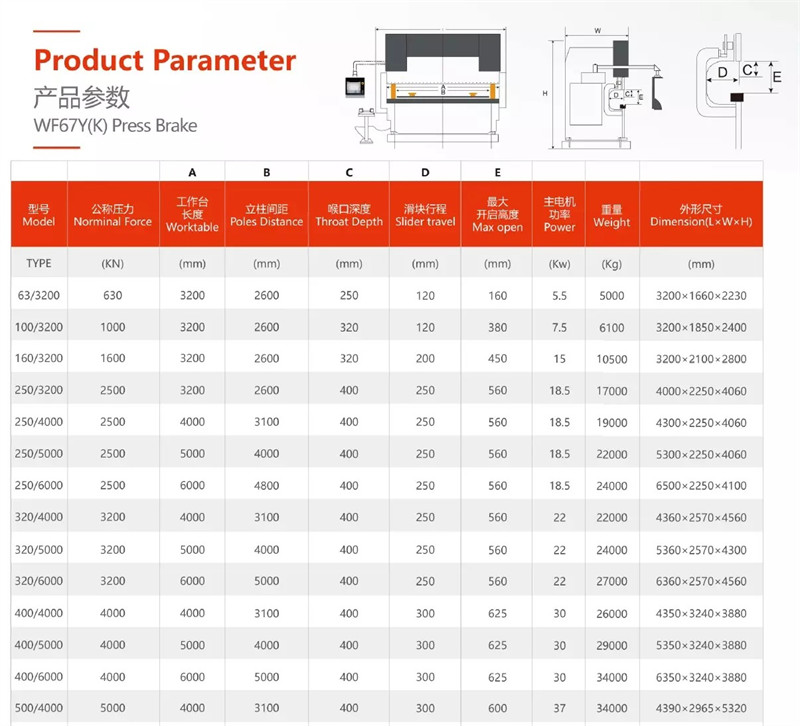 Optional
1. Bending followers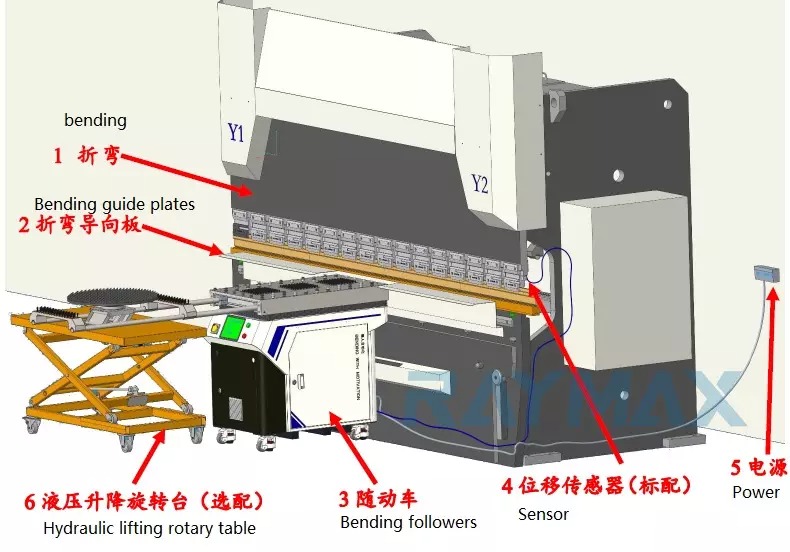 2. DSP Fiber laser protection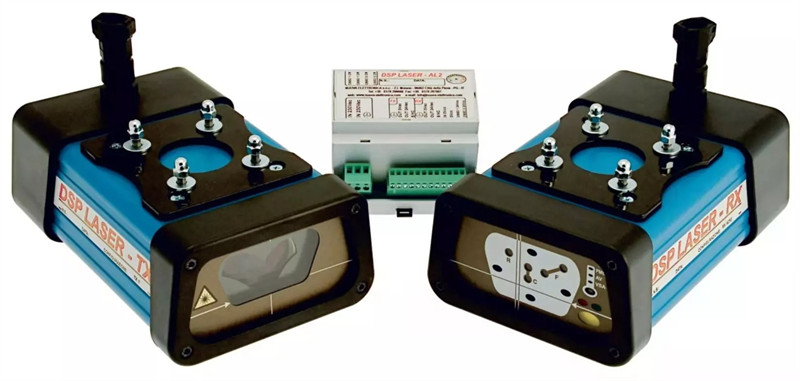 3. WILA TOOL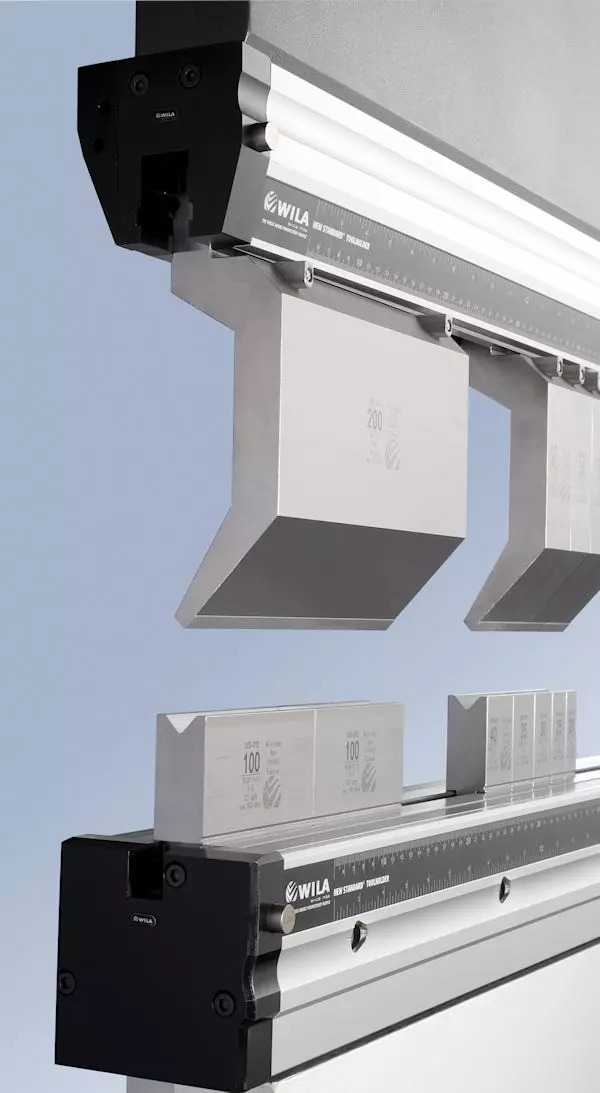 4. KYOKK quick clamp