Product Description
● Electronic- hydraulic proportional servos are synchronized and capable of the control of random point within the stroke ,with an accuracy of reception of ±0.01 mm and parallelism of 0.02mm .
● Steel welded rack, assembled workbench structure
● Optimized design, important welding parts and structural components by stress relief treatment, the machine tool has the characteristic of high accuracy, good rigidity ,easy to transport, installation and operation, maintenance, attractive appearance.
● Double linkage machine by CNC system can be stand-alone or dual -operating
● It's standard 2 shafts back gauge system, as to complex shape work pieces, 3 or 4 shafts back gauge system and corresponding dies are available for your option.
● Press brake using fully closed-loop electro-hydraulic servo control technology, slider position signals can be feedback to CNC system by bilateral gratings, then CNC system adjusts the amount of fuel tank by changing the synchronous valve opening size, hereby controlling the slider Y1, Y2 running on the same frequency, maintaining the parallel state of the worktable.
● According to state of sheet metal on the press brake, CNC system can automatically control the table deflection compensation yielding uniform length of all workpieces angles.
● The use of hydraulic deflection compensation gives access to uniform full length workpieces. Hydraulic deflection compensation consists of a set of oil cylinders under the worktable, which can make the table occurs relative movement and form an ideal convex curve, ensuring the relative positions with slider keep unchanged. Compensation valves are subject to plate thickness and properties of material to be bent.
Video
Controller
As part of the CybTouch range, it has an intuitive and vivid color touch screen and a high integration of functions.
Thanks to its interactive touch software interface with large keys, on-line help, and many other automatic functions that constantly guide the operator, CybTouch 8 is as simple as a positioner control.
CybTouch 8 comes with a robust, modern and streamlined housing specially designed to be mounted on an arm
● 7" monochrome LCD Touch screen
● 3 regular materials are set by default in the system: steel, stainless steel, aluminum. Users can add new materials by themselves
● numerical programming
● Internal backup function : save production and parameters
● RF-link wireless radio frequency data communication allow backup and restoring operations
● On-line help and interactive warning pop-ups
● Angle and back gauge correction.
● Easy Operating
Intuitive user-friendly interface.
Simple pages, clear display, large keys.
Large, vivid and high-contrast fully touch screen.
Complete programming for efficient mass-production with multiple bends.
Easy single bends with Easy Bend page.
On-line help and interactive warning pop-ups.
Comfortable wireless data backup and software updating using PC or Notebook.
Large variety of languages available
Better Bending
Various automatic calculations of bend functions.
Bending sequences and programs can be memorized.
Angle, pressure and crowning management.
Easy manual movement.
Offline 2D software available
Powerful
Controls 4+1 axes
2D graphic profile creation with manual sequencing (option).
Bend allowance calculation.
Pressure – crowning calculation.
Modular tools for each part or bend.
Angle and back gauge correction.
Telemaintenance via wireless connection with PC or notebook.
USB port for memory stick for data transfer/backup.
CybTouchTools
All CybTouch come with CybTouchTools, which allows to wirelessly transferring data between a PC and CybTouch (requires optional RFLink USB key). It is used to backup/restore machine parameters, tools and parts, as well as updating the firmware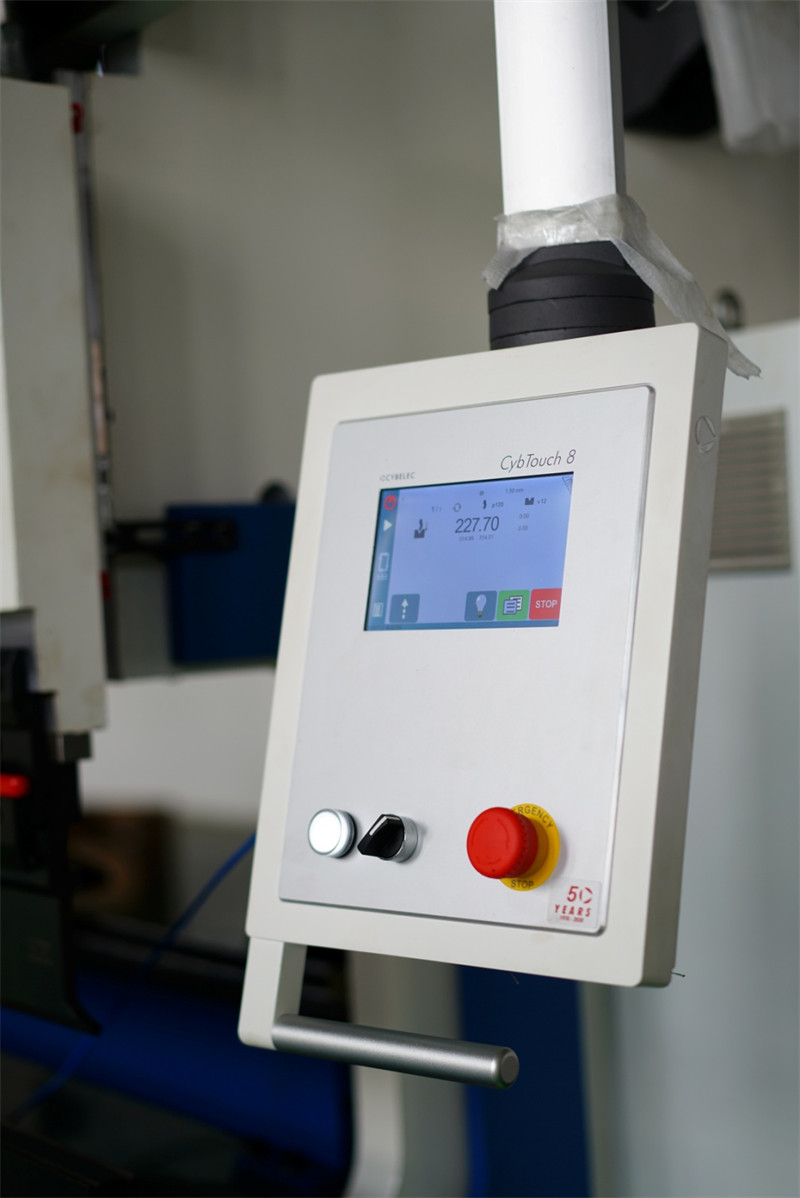 The optional controller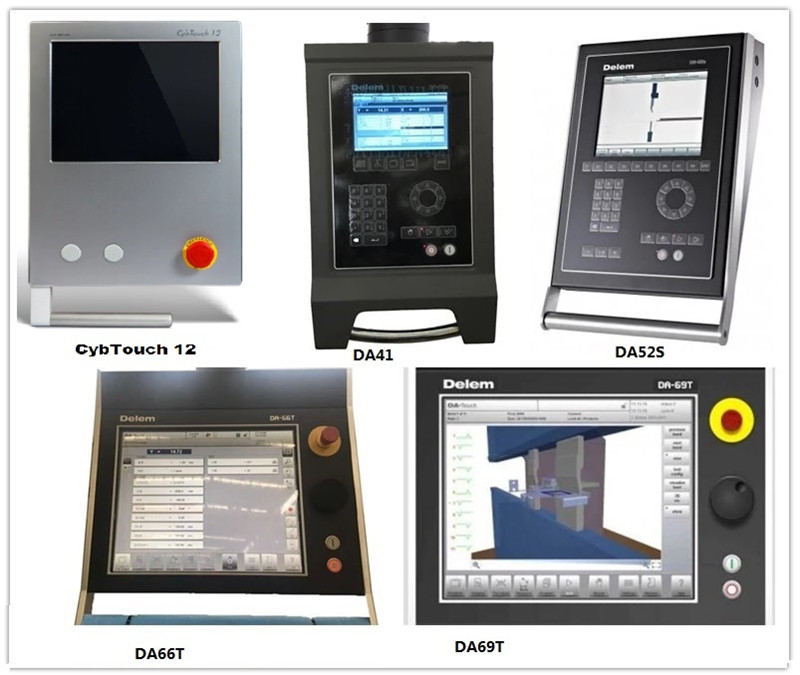 Germany Siemens motor
Using Siemens motor guarantee the machine service life and improve the machine working stability
Rated power up to standard, power foot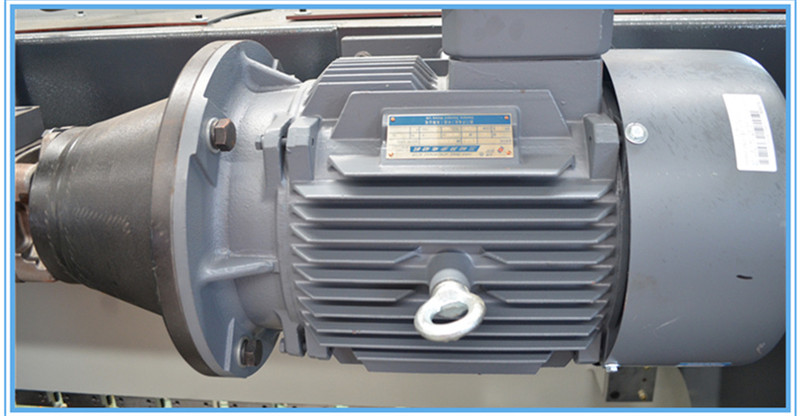 Quick clamp
The fixed surface of the fixture and the machine has a groove design, which can reduce accidents caused by the fall of the clamp when installing and removing the fixture
The angle of the inclined wedge for adjusting the latitude is a self-locking design to ensure that the clamp does not shift after a long time of compression
The force part uses 40Cr material, which guarantees the hardness of the product after quenching
The clamping plate for pressing the upper tool adopts a hook design, which can reduce the tool falling off even when the clamp is unarmed.
The design of the rotating handle can compensate for the difference in mold thickness and ensure that the mold is compressed.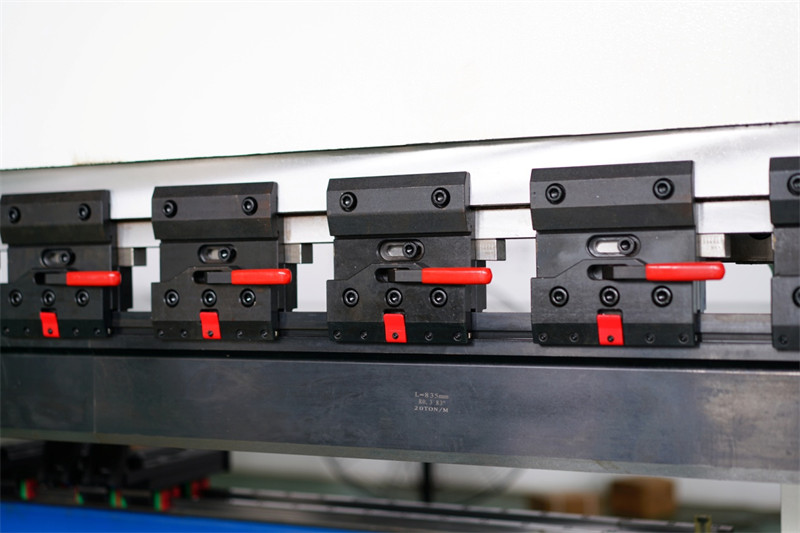 High precision backga ge device, Taiwan HIWIN ball screw and linear guide rail. Backgauge adopts horizontal shell installation structure with high reliability, and single-shell double linear guide rails with high precision X-Axis drive.
Good abrasion resistance and long service life maintain convenience and can improve the accuracy of the backgauge.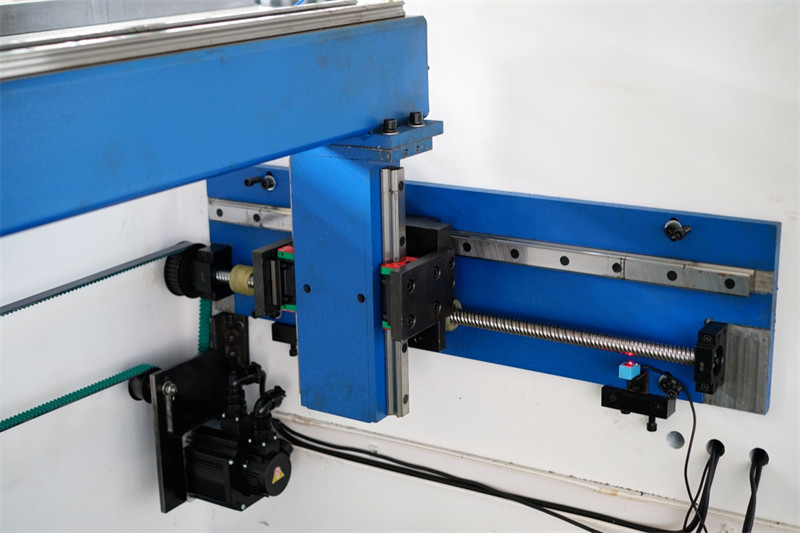 With the overall structures
Easy to install and adjustable front and rea fingers