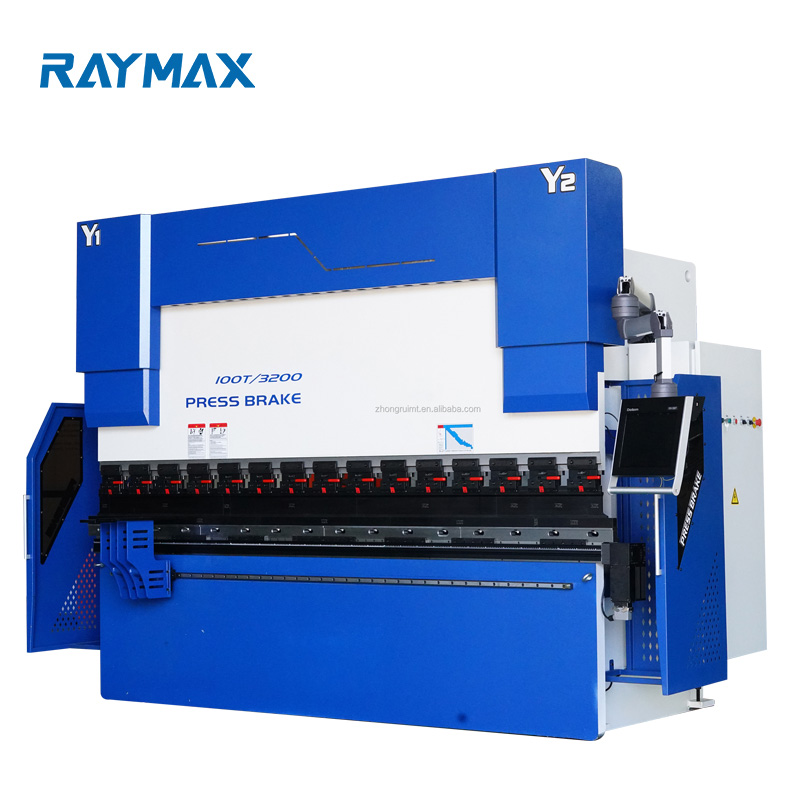 DELEM DA66T 2D CONTROL CNC UNIT
DA66T software maximises machine efficiency and production output of press brakes. The Profile T software facilitates offline programming and simulation the bending process. Production preparation, make ability and tooling verification, operator training, adding notes for production and many other functions can be carried out offline.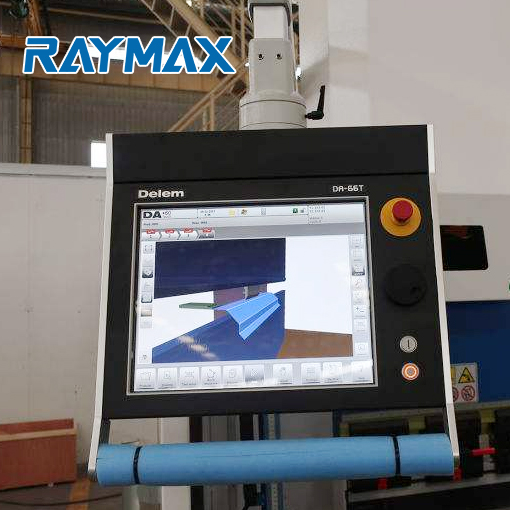 Hybrid Servo ECO Function
A package of innovative and customer-oriented solutions aimed at reducing machine consumptions.
RAYMAX promotes a friendly environmental policy, and, as such,all our equipment features the Hybrid Eco Function..
This hybrid servo-drive system positioning accuracy at target position.
The depending on cycle characteristics and rating, servo pump drives achieve energy savings.
CUSTOMER BENEFITS:
High dynamic for a higher productivity of the machine.
Compliance with EU Directives.
Lower energy for a green Machine.
Lowered sound pressure level at 50 dB.
The servo-motor, with closed loop speed control.
Energy efficiency of up to 35 % compared to conventional systems.
Operating cost is min due to low energy consumption.thus, it gives advantages to the user with high efficiency & low operation cost.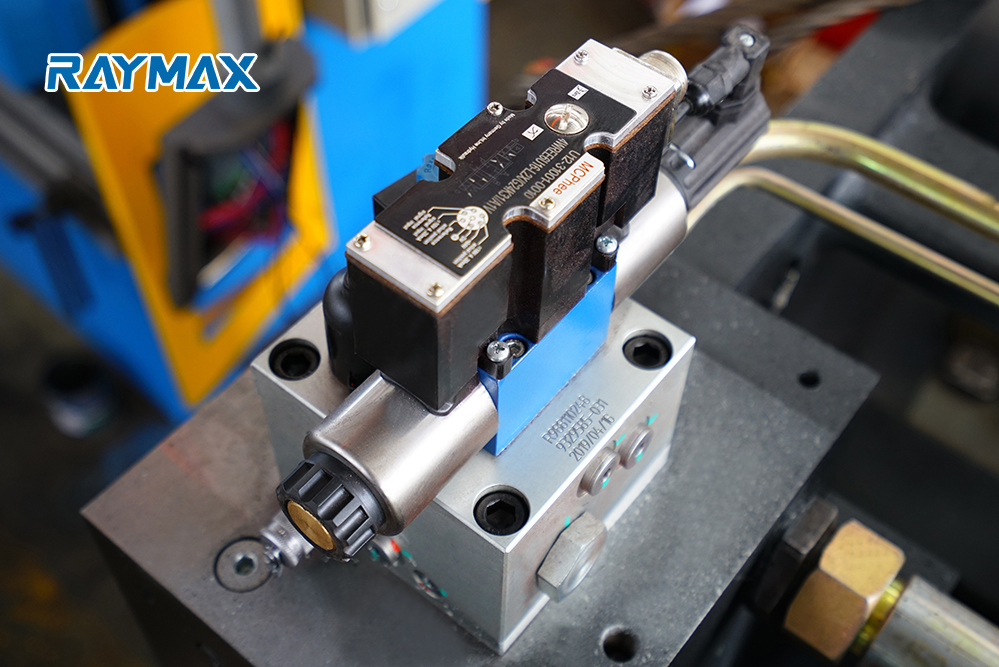 EUROPE STANDARD TOOLING
Increase your pressbrake productivity:
RAYMAX use all Raw material is provided by qualified suppliers and chemical composition corresponds to international standards.Therefore, raw material yield and tensile strength are guaranteed.are standardized with a 8.4 x 3.5 mm safety groove, which keeps the tool from falling out.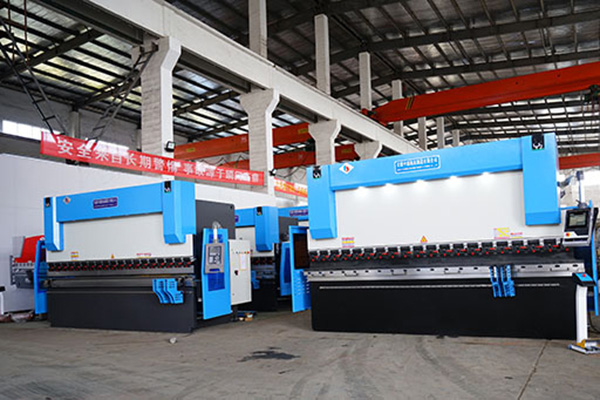 Automatic tool alignment
The systems with a camera receiver feature automatic tool alignment that eliminates the need for precise manual adjustment, and this process can also be fully automated in the CNC via SmartLink, eliminating the need for the operator to press the TOOL ALIGN button.