RAYMAX New series Based on proven design EURO PROS eries has increased working speeds , stroke , daylight&pressing capacities.with advanced motion technologies and impressively quiet with the most flexible features and options,the PRO model is the ultimate in creating complex parts.

PRESS CONTROL SAFETY SYSTEM - ADVANCED:
The PCSS-A is a programmable safety controller designed to improve the performance and safety of press brakes.It provides flexibility for the press brake manufacturer and simplifies the design process by combining all related control, safety and monitoring functions into a single system and eliminates the need for complex integration of third party components and software.PCSS-A provides an optimum balance of functionality and performance with reduced build cost.
This provides an efficient and cost effective platform with fewer components, reduced wiring, simplified interface and CE Certified hardware and software to minimise engineering and build time.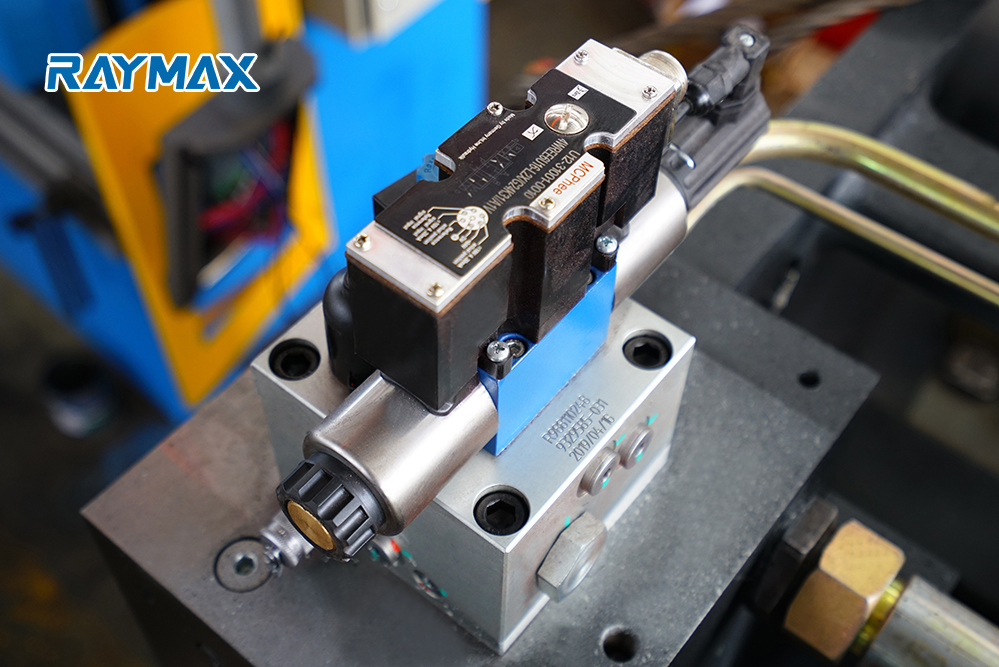 MACHINES BLOCK:
EURO PRO series CNC press brake features a rigid frame for minimum deflection under the load. ultrasonic controlled & ST‐44 material. Machine welding is made by welding aparatus & welding robots. After the welding,we make stress relief process by vibration system. After the stress relief process machine frame goes to CNC 5 axes machining centers for accuracy,. All referance surfaces and connection holes are machined. By all this processes machine frame sensivity is protected for a long life time.

DELEM DA66T 2D CONTROL CNC UNIT
RAYMAX has chosen the very powerful new generation DELEM DA66T offers
an higher level of efficiency in programming and control of press brakes. The winning MADE in Netherlands design and the high quality of all the construction details, guarantee prestigious performances and long product life.
Successfully controlling precision & productivity Nowadays,modern sheet metal production is inconceivable without highperformance software. Highly effective control algorithms optimize the machine cycle, reduce the time required for set-up and ensures consistently high quality.